McDonald's In Croatia Offered A Seafood Nugget Alternative We're Dying To Try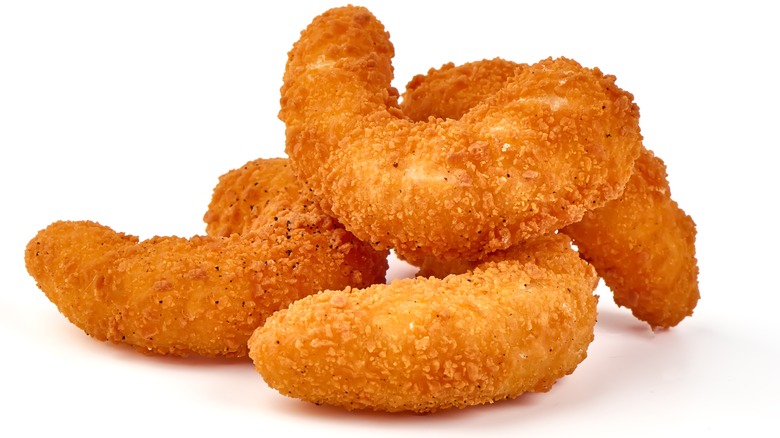 GSDesign/Shutterstock
Croatia and Serbia, the feuding sister countries that used to be part of the former Yugoslavia, share a cuisine that is very similar in many ways, but one thing that sets Croatian cooking apart is an emphasis on seafood. This checks out, as the country, unlike landlocked Serbia, has a coastline along the Adriatic Seaso it does have more of a Mediterranean influence. This, it would seem, even translates to the country's fast food as attested to by a TikTok video posted by a group of tourists.
The tourists, dining at a McDonald's at some undisclosed location in Croatia, seemed surprised to see shrimp on the menu, as well they might be. The group seemed to be American if accents are anything to go by and while there are a few U.S. fast food restaurants that do sell shrimp, it's not something that's found on Mickey D's menu. Instead, the burger chain only offers one seafood item, that being the Filet-O-Fish sandwich. After expressing surprise at seeing shrimp on the menu, the TikTok tourist team try the entree (not without some trepidation) along with its accompanying orangish cocktail sauce. While two of the crew enthuse "It's so good!" and "delicious, dee-lish-us!" a third, less easily impressed by fast food fried shrimp, opts for "pretty good" instead. What do you think, would you try it? We'd certainly give it a go, but wonder whether it would really live up to the high standards set by Popeyes Cajun Crispy Shrimp.
The rest of Mickey D's Croatian menu isn't all that seafood-centric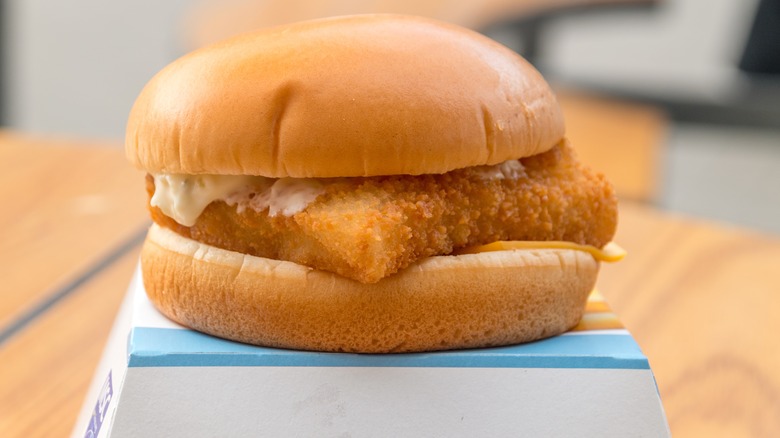 Robson90/Shutterstock
The intrepid explorers who shared their Croatian crustacean adventure on TikTok also had burgers and fries on their table, but they didn't discuss the other McDonald's menu items in the 29-second video. For the most part, the Croatian Golden Arches menu doesn't seem to be too different from the one we have in the U.S. It does have some sandwiches that don't match up with ours, though, including a hot chili beef burger and a vegan burger, while a sandwich called the Big Tasty appears similar to the Big N'Tasty burger that American McDonald's sold in the '90s although it also resembles the Quarter Pounder. Interestingly enough, the Croatian menu still has salads, something our Mickey D's dropped during the pandemic and never revived.
The shrimp, it seems, are no longer offered on Croatia's McDonald's menu, but as the TikTok video extolling their virtues dates back to 2022, they may have been one of those famous limited-time offers. Instead, the only seafood item on the menu appears to be the Filet-O-Fish, which looks identical to the American version. This sandwich may be poised to surge in popularity and possibly even be joined by shrimp or other seafood items if Pope Francis has his way. The pontiff seems poised to resurrect the practice of requiring the faithful to eat fish every Friday rather than just the ones in Lent and, as it happens, 86% of Croatians are Catholic.