Restaurants That Won't Let You Inside Due To Coronavirus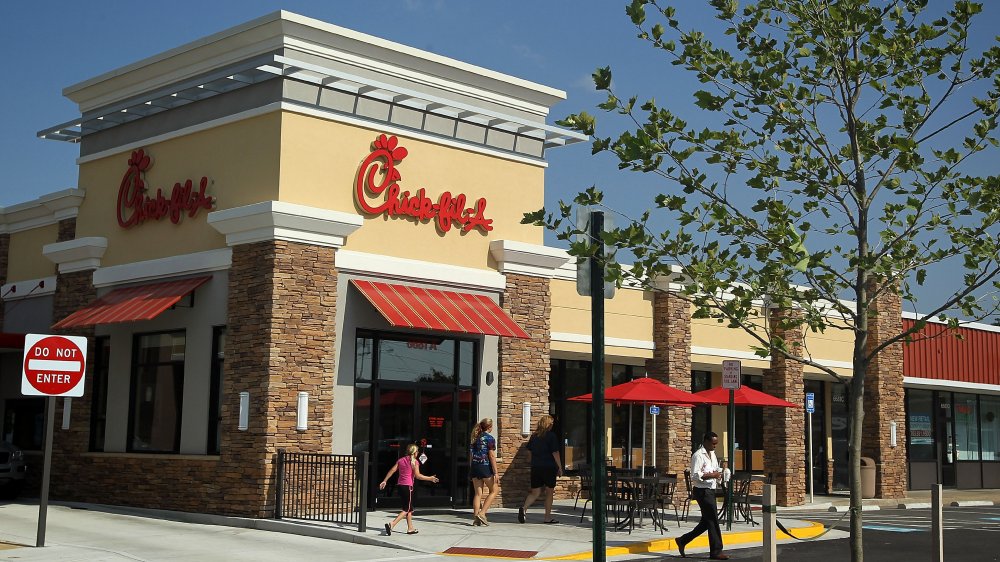 Alex Wong/Getty Images
As coronavirus continues to spread throughout the United States, the Centers for Disease Control and Prevention are recommending that all gatherings of 50 people or more be canceled until May and USA Today reports that states including California, Illinois, and Massachusetts will be closing restaurants and bars. While there is as yet no nationwide mandate for restaurants to shut their doors (stay tuned, since the entire situation is changing fast), several fast-food chains have decided to get proactive about making sure that their own employees, as well as their customers, are protected from catching or spreading the virus.
The first three chains to announce that they were suspending in-restaurant service were Starbucks, Chick-fil-A, and Taco Bell (via Click Orlando/WKMG News). Announcements like this tend to have a domino effect, however, and just hours later McDonald's, Jack in the Box, and Shake Shake all made similar decisions to close their dining rooms (via Business Insider). McDonald's is closing all seating areas in company-owned restaurants and encouraging franchise owners to do the same. They will continue to serve walk-in guests, though.
There's a good chance that other major chains will be following suit by adopting similar coronavirus policies in the very near future.
How these restaurants are handling the coronavirus threat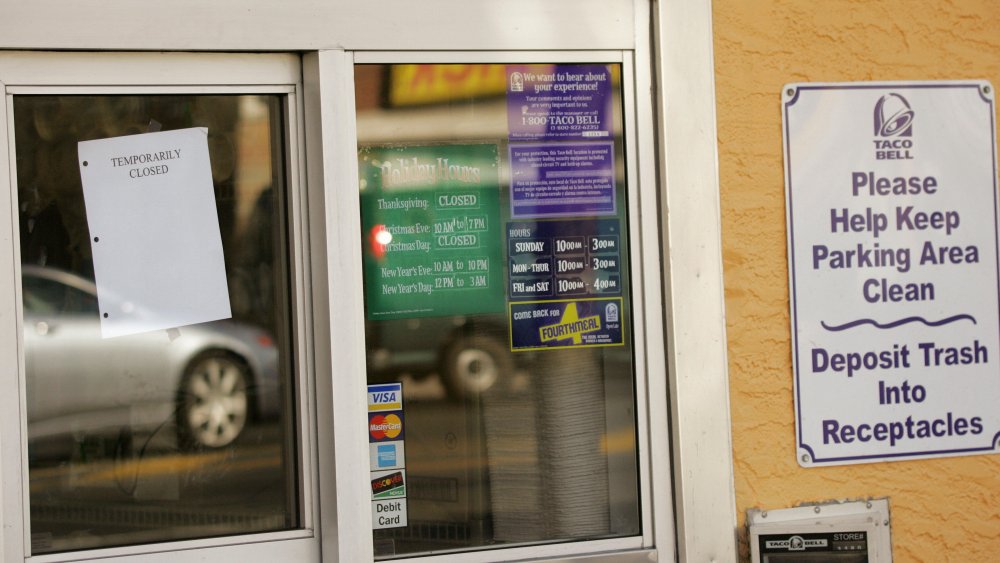 Don Emmert/Getty Images
Starbucks has closed its seating area — bad news for anyone who uses it as their office-away-from-the-office, enjoying the comfy couches and free wifi. If what you miss most of all is the smiling barista faces, you can still enjoy these, if only briefly — Starbucks will still allow customers in for a quick grab-and-go order, but once you get your sous vide bites and chai latte, you best beat feet out the door. (And no coughing!) This business practice may be hurting Starbucks' bottom line, but the chain can't maintain their high moral ground if they're helping to spread COVID-19.
Chick-fil-A and Taco Bell will not even let you in their doors, but both chains will continue to serve customers via their respective drive-thru windows. All three chains will also still be providing food delivery service, at least as long as Uber Eats, Door Dash, et al stay in business. Taco Bell is even sweetening the deal (and undoubtedly gaining great PR as well as bumping up the sales of Nacho Fries) by offering free delivery on your first order of $12 or more placed through Grubhub. Whew, what a relief! Stop fighting over that last loaf of bread and take a break from supermarket skirmishing, since it looks like Triplelupas, Fish-fil-As, and Pink Drinks are still on the menu.