McDonald's Just Released Limited-Edition J Balvin Merchandise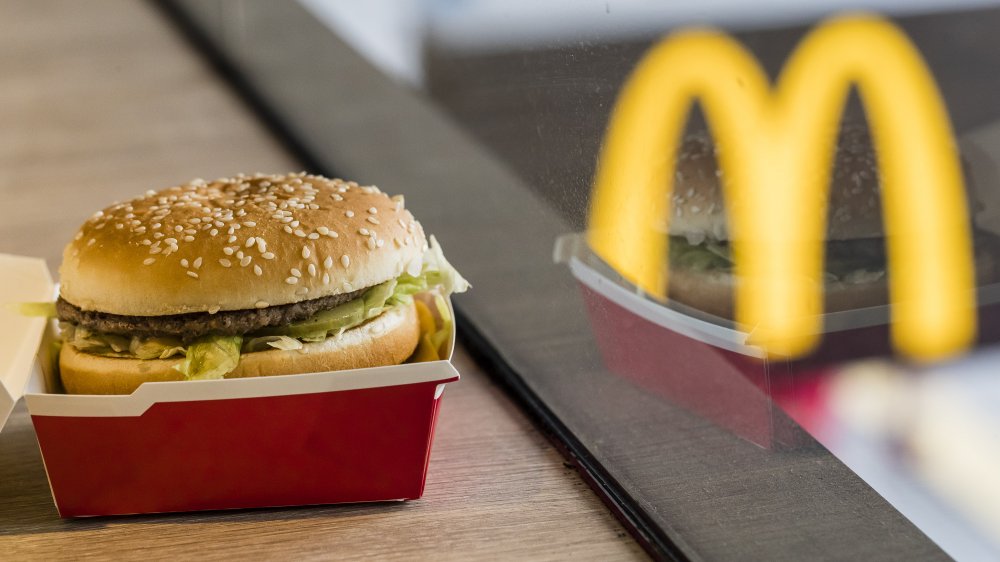 S3studio/Getty Images
McDonald's collaborations with huge pop stars this fall aren't just about the food. Sure, you can go to McDonald's right now and ask for the same order Colombian singer J Balvin loves to get — a Big Mac with no pickle, fries and ketchup, and an Oreo McFlurry. Now, there's more: McDonald's just announced that you can get more of the Balvin vibe by purchasing merchandise designed by him and his team.
The collection, available at Balvin's online store, includes the usual hats and T-shirts complete with both the McDonald's arches and Balvin's signature lightning bolts. Then there's a little bit of the unusual: a throw rug that looks like the top of a Big Mac, a pen that looks like a McDonald's straw (with a holder that looks like a McDonald's cup), and a fake tattoo that looks just like a McDonald's receipt with the J Balvin meal printed on it.
McDonald's highlighted the receipt tattoo on a Twitter post, with help from an arm model. "Weird flex, but OK," the McDonald's tweeter wrote. You might ask, "Why a receipt tattoo?" Fair question. McDonald's must remember how popular everything related to last month's Travis Scott meal was — all the way down to the greasy receipts customers got with their meals. Someone even tried to sell a Travis Scott meal receipt with an empty Quarter Pounder box online for $700, according to a Twitter post.
Will J Balvin merch sell out as fast as Travis Scott's did?
Houston rapper Travis Scott, like Balvin, had a line of merch to go with his McDonald's meal. Scott had the hats, hoodies, and T-shirts too, and he also had some weird stuff thrown in. A three-foot-long Chicken McNugget body pillow was available at Scott's online store for $90. The price tag didn't prevent the big soft nugget from selling out. In fact, all of Scott's McDonald's merch sold out.
We'll see if Balvin's merch proves to be just as popular. It'll be hard to compete with Scott's fans, who are known for their intensity (via The Charlotte Observer). They even created their own merch by ripping Travis Scott meal posters off McDonald's windows (via Twitter) and selling them on eBay.
Reaction to the J Balvin merch on Twitter has been lukewarm so far on the first day it was available. Some Twitter users complained about the prices — $75 for the straw-shaped pen and $150 for the Big Mac rug. @BogdanDidic tweeted, "It's funny that J Balvin merch is almost 3 times more expensive than Travis Scott's, before resale of course." 
McDonald's is promising more J Balvin surprises before the promotion ends on November 1. Travis Scott and McDonald's had a second merch drop and a Twitter contest where people could win a Scott action figure.