Here's What Giada De Laurentiis Made For Prince William And Kate Middleton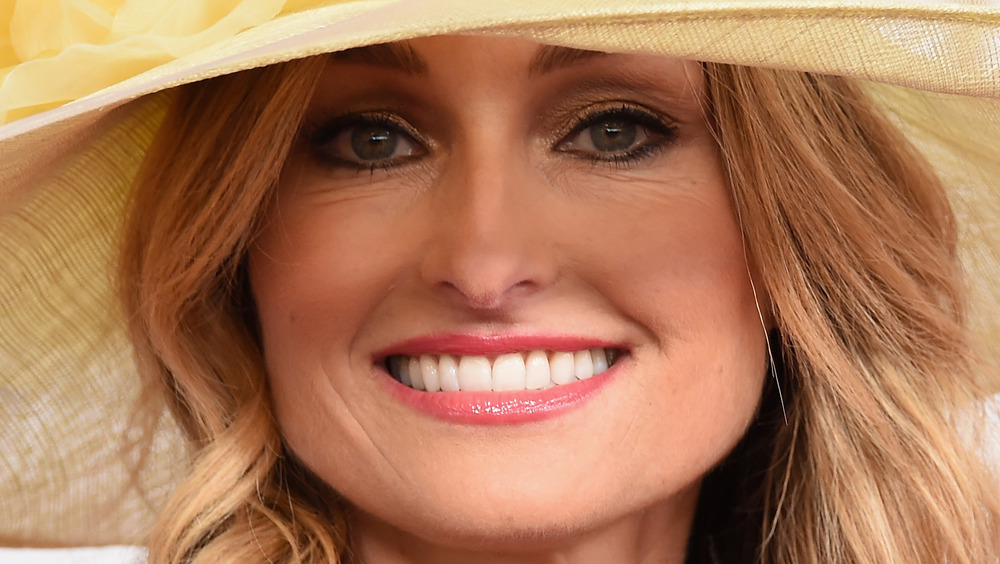 Michael Loccisano/Getty Images
Giada De Laurentiis has led a pretty charmed life. Her Hollywood connections start with her award winning producer grandfather, Dino De Laurentiis, but as if it isn't enough to have one family member in the biz, both her father and her mother are actors, as is her brother. Those connections ultimately led to her gig with the Food Network in 2002, and De Laurentiis has been serving up her famous Italian fare ever since. Most recently, De Laurentiis found herself filming in cities of her beloved Italian countryside with her friend and sidekick Bobby Flay for their limited discovery+ series, Bobby and Giada in Italy. If you haven't watched Flay and De Laurentiis in action, you should. De Laurentiis has shared several recipes inspired by their trip, including one of her personal favorites, Mortadella Pistachio Meatballs. 
Over the years, De Laurentiis has cooked for some pretty impressive people, including Academy Award winning actress Nicole Kidman who, per W Magazine, was not much of a fan, but hey — you can't please everyone. But perhaps the most famous individuals De Laurentiis has cooked for are the Duke and Duchess of Cambridge, also known as Prince William and Princess Kate. What did the Italian celebrity chef cook for England's favorite royal couple?
The meal went down at a polo luncheon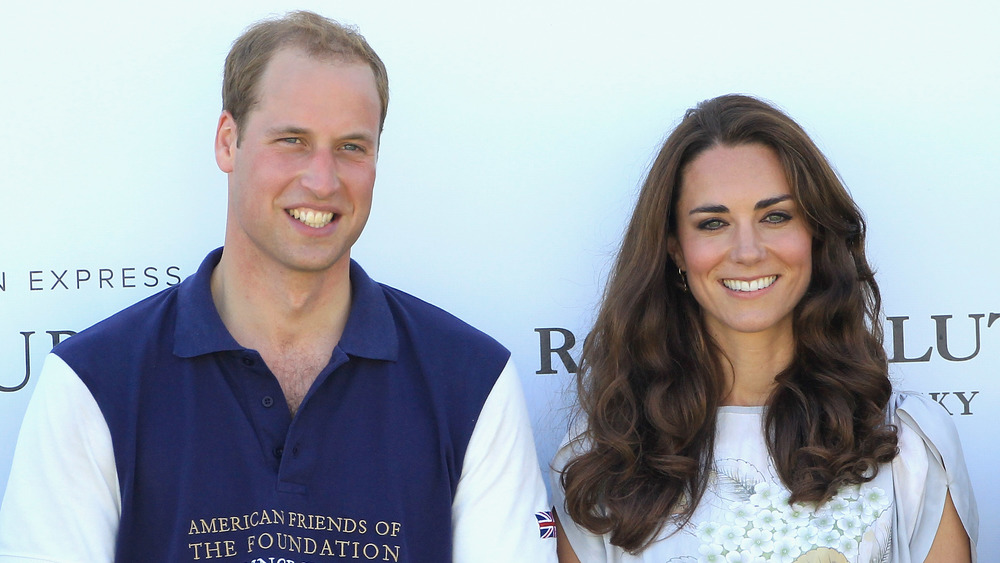 Chris Jackson/Getty Images
Per People, Prince William and Princess Kate visited the United States in 2011 and made a stop in Santa Barbara, where William participated in a polo match at the Santa Barbara Polo and Racquet Club. It was at this event that De Laurentiis had the honor of cooking for the royals. What did she make? Foods that were true to De Laurentiis's Italian heritage and her California style. The royal menu included a pea pesto crostini, California chopped salad, and Chicken Milanese. Pop Sugar notes that there were also "...grilled vegetable towers, shrimp and avocado salad with frico chips, chicken and crunchy slaw in endive leaves, and Prosecco and scotch whiskey juleps" waiting for the royal then-newlyweds to nosh on.
De Laurentiis shared with the Today Show that the details of her cooking for the Duke and Duchess had to be kept under close wraps, and we aren't talking about the lettuce kind. De Laurentiis revealed, "I couldn't tell anyone — I had to keep it hush-hush until their California itinerary was released!" Still, despite the stressful nature of the event, De Laurentiis noted that it ranks pretty high on her list of life's best moments and shared with the Today Show that it was a "dream come true."