What You Need To Know About Worst Cooks In America: Best Of The Worst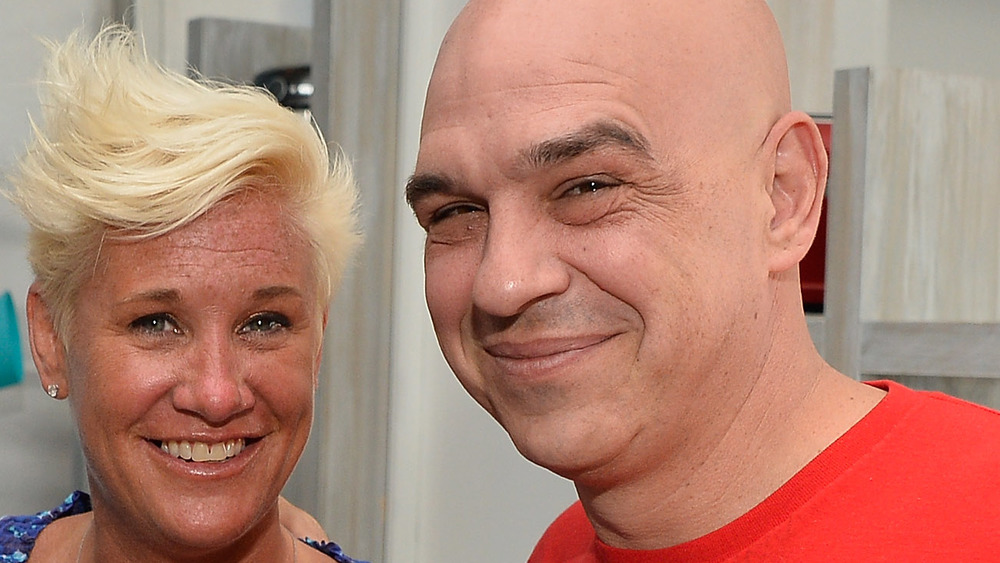 Frazer Harrison/Getty Images
While its name might be confusing, Worst Cooks in America: Best of the Worst looks to be a good time, courtesy of the Food Network. This spin-off on the channel's always-entertaining Worst Cooks in America franchise brings down-to-earth and all-around good guy Iron Chef Michael Symon together with the outspoken and controversial Anne Burrell for a whole lot of cooking disasters and, we imagine, plenty of funny and dramatic moments as well.
The season premieres on Sunday, April 25 at 9 pm and will run for six weeks, according to a press release from Food Network's parent company, Discovery, Inc.
The series is bringing together fan favorites from past seasons for yet another chance at culinary redemption. Symon and Burrell will serve as mentors and team captains, putting the recruits through boot camps designed to transform them from hopeless disasters to amazing cooks.
Food Network promises challenges that are harder and "more outrageous than ever." This includes a "camping cookout" where no stoves or ovens are permitted, so we're anticipating some interesting, fiery moments from the hapless contestants. There will also be a "tour de petit four" dessert relay and an episode called "Las Vegas Game Show." What does that mean? Who knows, but we'll be watching.
Best of the Worst features fan-favorite contestants
The stakes for Food Network's Worst Cooks in America: Best of the Worst is a grand prize of $25,000. The winning mentor, of course, gets bragging rights for teasing the talent out of his or her protege.
In the press release, Courtney White, the president of Food Network said the recruits are "some of the most hilarious and outrageous personalities we've ever had on Worst Cooks." You probably remember them, or at least their most disastrous moments. They include Jonathan Beyer, Lulu Boykin, Jefferson Goldie, Domaine Javier, Stephanie James, Joey Kinsley, Sadie Manda, and Eric Smart.
The premiere episode starts with each recruit remaking the dish that resulted in them leaving the show last time. Later, the teams must remake a dish from their mentor and the action includes butchering whole ducks. In the season finale, the last cooks standing will use their new-and-improved skills to make a three-course meal that will be judged by Einat Admony (Chopped), Cliff Crooks (Top Chef, Hell's Kitchen), and chef and YouTube personality Sohla El-Waylly.
And there's more: A digital companion to the show, called Extra Helping, reveals more about the recruits, provides exclusive cooking tips, and gives an extended look at Burrell and Symon's boot camp demos. Oh, and Food Network wants to dish about your worst cooking disaster! Share it on social media using #WorstCooks.