Frosty Fans Need To Know About Wendy's June 2021 Deal
We know that a Wendy's Frosty and fries are one of the tastiest fast food combinations out there, but did you know that dipping potato chips in a Frosty is also a delightful experience for your taste buds? Though fries might be a classic, chips give that same salty flavor with a satisfying crunch. If you want to give this surprising combination a try but need a little extra motivation, you're in luck. That's because Wendy's has a few chances for customers to get a free Frosty this month.
We've ranked some of Wendy's most popular items, and we have to say that the chocolate Frosty comes out to be one of our favorites. Now, with a deal that runs through the entire month of June, you'll be able to get your chocolate (or vanilla) Frosty needs met for free on Fridays. A complimentary Frosty sounds like the perfect way to kick off your weekend and enjoy the warmer weather.
Here's how to get your free Frosty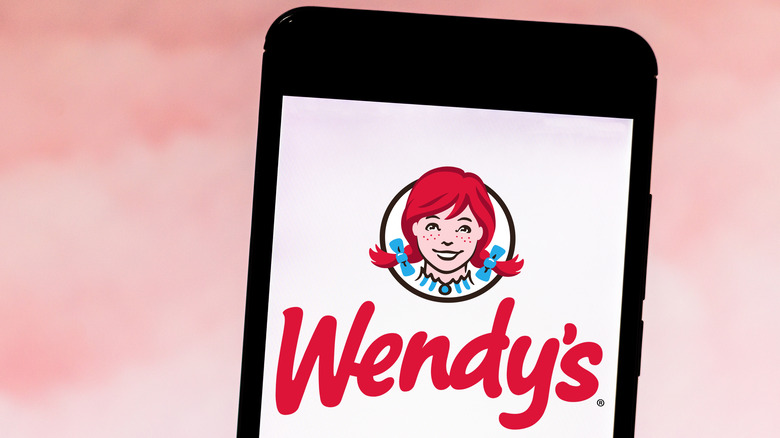 Shutterstock
There are a few ways you can get your free Friday Frosty. According to Foodsided, you can order through the Wendy's mobile app or head over to the drive-thru, and you can even get this deal when you order in-store. There is one small caveat: It seems that you'll need to order another item to get a free small Frosty. (May we suggest fries?) If you're visiting Wendy's a little earlier in the day, the free Frosty deal is also good for a free Frosty-cinno, which is a mix of cold brew and a vanilla or chocolate Frosty.
Outsider recommends checking the Wendy's app for other deals throughout the month and says that if you're a new user to the app, you can get a free 10 piece chicken nugget deal with any purchase. If you've been putting off getting the Wendy's app, now is the perfect time to download it and maximize your delicious benefits. 
Can't wait until a Friday to snag your free Frosty? We've got a copycat recipe for Wendy's Frostys that just takes three ingredients and is so easy to make yourself! There's a couple secrets to making the best homemade Frosty possible, and a couple minutes of research will elevate your Frosty.