Baked In Vermont's Host Says These Are The Three Desserts To Master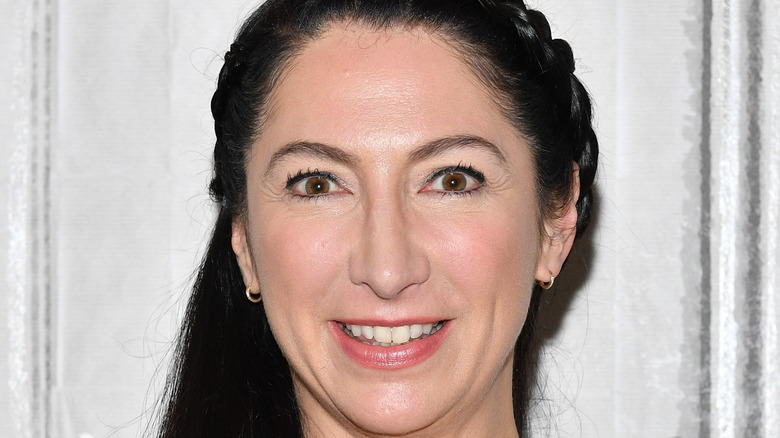 Dia Dipasupil/Getty Images
While the star of Food Network's "Baked in Vermont" is a professional baker by trade, Gesine Bullock-Prado is also no stranger to the spotlight that comes along with TV stardom. Her mom was an opera singer, and her sister is Sandra Bullock. Before moving to Vermont to open her baking school Sugar Glider Kitchen, Bullock-Prado helped to produce a number of her sister's films.
Now, however, the younger Bullock sibling is all about sugar and spice and all things nice. Not only does she have a passion for baking, but she also sees it as her mission to educate other bakers. While not all of us can relocate to Vermont to study under this master baker, we can still benefit from the advice she generously dispenses on her TV show and in interviews. Some of the tips she's shared include what baking pans to buy, what kitchen tools are absolute musts, and how to soften butter for creaming. In an interview with Food Network, she also shares the names, although not the recipes, of three desserts that she believes every aspiring baker should master.
The first recipe isn't for the faint-hearted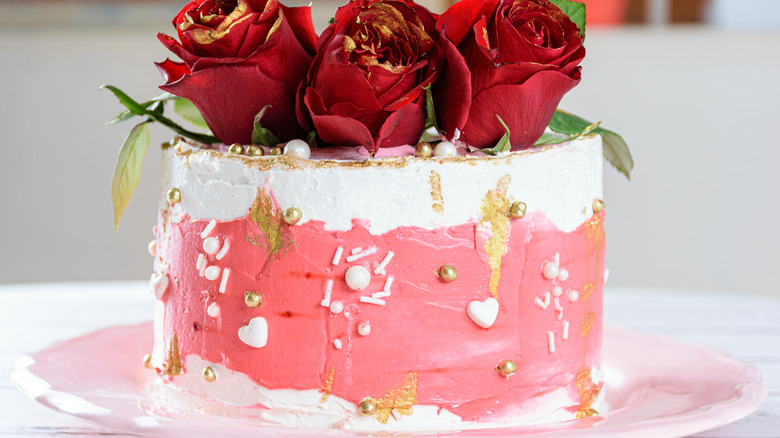 Shutterstock
The first recipe on Bullock-Prado's Food Network list is a Swiss meringue buttercream, which is far more complex than your basic buttercream frosting. Food Network published a Bullock-Prado recipe for a Red, White and Blue Stripe Cake with Swiss Meringue Buttercream. The meringue buttercream itself involves heating egg whites with sugar and salt over boiling water. Once the sugar melts and the mixture reaches the proper temperature, you transfer it to that must-have stand mixer and beat it until stiff peaks form. Once they do, assuming all goes well, you add in the flavoring and still more butter.
If you're lucky, you should wind up with an attractive-looking frosting that can then be colored as desired and used to decorate your cakes. If anything goes wrong, however, such as over-cooking or under-cooking the egg whites and sugar or beating the mixture too much or too little, you could have an unsalvageable mess on your hands.
The other dishes can also be tricky to perfect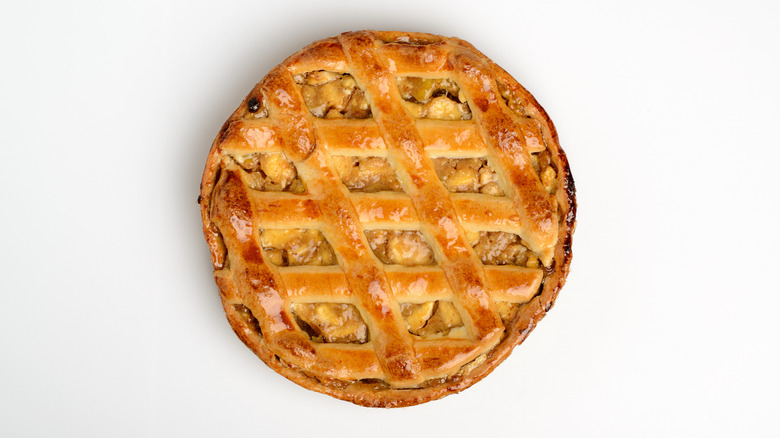 Shutterstock
Bullock-Prado also feels that every baker should master the art of pie-making. While she doesn't specify any particular kind of pie, we have a feeling that a simple ice cream-filled cookie crumb crust, probably isn't what she has in mind. More likely, she's thinking something along the lines of her own Not-So-Traditional Apple Pie, something Sauce Magazine's reviewer found to leave plenty of room for error on the part of chefs less experienced than Bullock-Prado herself.
The final recipe Bullock-Prado recommends be part of every baker's repertoire is, at first, something of a conundrum — she tells Food Network that cooks should master making a "moist and tender crumbed layer cake." What, exactly, is a "crumbed layer cake"? Is it some kind of a crumb cake, like Frank Sinatra's favorite Entenmann's treat? No, it's more likely to have been a simple punctuation error. With the addition of a dash, the phrase becomes "moist and tender-crumbed layer cake." In other words, all you need to do is master something like Bullock-Prado's Sticky Bun Layer Cake and if it comes out right, its crumbs should be sufficiently tender to satisfy the recipe developer. Oh, if only it were that easy! But, as Bullock-Prado would probably tell us, practice makes perfect, and even less-than-perfectly-crumbed practice cakes can still taste perfectly delicious.