Baked In Vermont's Gesine Bullock-Prado Suggests Buying This For Perfectly Browned Cakes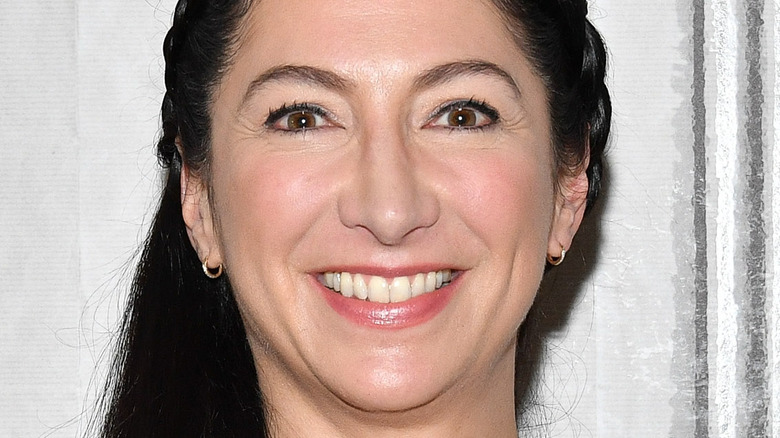 Dia Dipasupil/Getty Images
Gesine Bullock-Prado is always turning heads with her baked goods. The pastry chef who hosts Food Network's "Baked in Vermont" loves to bake and share her tips and tricks with us weekend baking warriors. The cookbook author also admits that, per the blog UnicornLove.com, cake is okay for breakfast, and that if there was ever a zombie apocalypse, in addition to her husband, Ray, and their dogs, she would be sure to grab her chickens and water fowls as she was fleeing her home. She also revealed that if she could bake with anyone living or dead, it would be Mark Twain because "[h]e loved his pie." Ah, a man after our own hearts, and who doesn't admire a man who likes pie? Bullock-Prado is so relatable and down to earth. 
In fact, she is so normal for someone who has achieved her level of success, you can even find her teaching her bakery skills at King Arthur Flour, Stonewall Kitchen, and her own baking school in Vermont. But if you can't get to one of those classes, never fear. Bullock-Prado shared lots of wisdom and advice about the crucial dos and don'ts of baking with Food Network, including the one kitchen item you should invest in if you want to have perfectly browned cakes every time.
Quality baking pans are key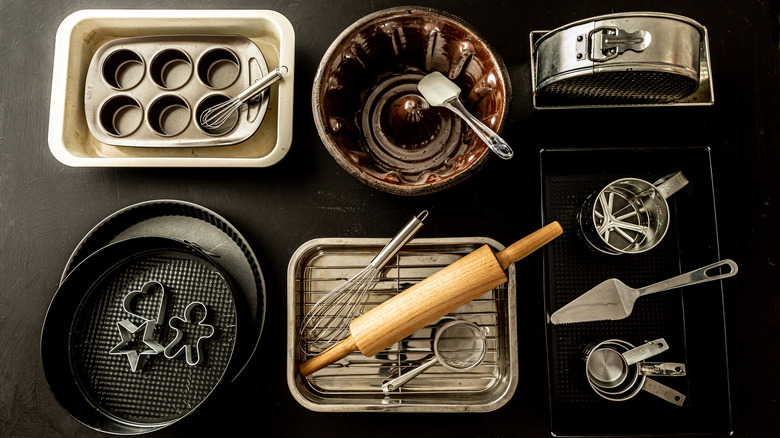 Shutterstock
Clearly, when you bake a cake, be it a layered cake that will hold your favorite frosting, or a loaf cake that might get a drizzle of syrup or icing, you do not want it to overbrown to the point that it has overcooked and burned. That's just ruins a yummy dessert or breakfast! And while every cake starts with good ingredients, you also need the right pans to ensure they bake properly. Gesine Bullock-Prado shared with Food Network that if you want to keep your cakes from overbrowning on the sides and bottoms, you must buy some "quality baking pans." The home cook recommends purchasing pans that are lighter in color to help eliminate the potential of burnt cake. 
However, it's worth noting that while Chowhound concurs that if you are not a fan of brown cake edges you want to stay away from darker pans, some bakers like what dark pans do to the texture and taste of the cake. One responder in the forum even offered, "Positioning in the oven is also a factor, Place higher in the oven for top browning." So, what are you looking for in a quality cake pan? The Spruce Eats shares that, when investing in a cake pan, look for ones that are durable; that are nonstick and release the cake easily; and that bake the cake evenly.