Lizzo Agrees, This TikTok Trend Is The New Avocado Toast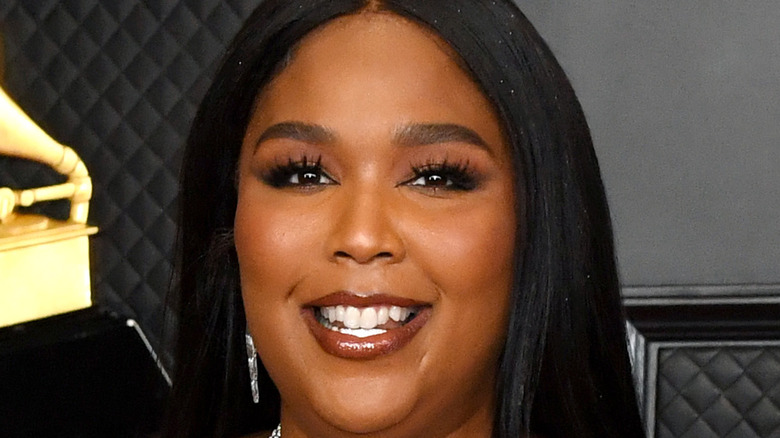 Kevin Mazur/Getty Images
Creators on TikTok are always trying new food trends, and some can be quite surprising, like making crunchy pasta chips. Meanwhile, other food trends go back to the basics, like toast. Avocado toast has been a trending item on brunch menus and on social media, but it looks like TikTok has decided there's a new toast in town: ricotta toast.
TikTok creator @veronicareign posted a video calling ricotta toast the "new avocado toast." Soon after, Lizzo jumped in and tried making it herself. In the past, Lizzo's whipped up other TikTok food trends, like TikTok's feta pasta and "nature's cereal," which consists of berries and pomegranate seeds in coconut water.
So what was Lizzo's verdict? While her TikTok video only showed her making and eating ricotta toast, her caption tells you everything you need to know about her thoughts. "OK YALL CONVINCED ME 😆 RICOTTA TOAST IS THE NEW AVOCADO TOAST," Lizzo wrote. 
Now that we've got multiple videos endorsing ricotta toast, we're excited to try this ourselves. Plus, this sounds like a great way to use up some leftover ricotta.
What should you be putting on ricotta toast?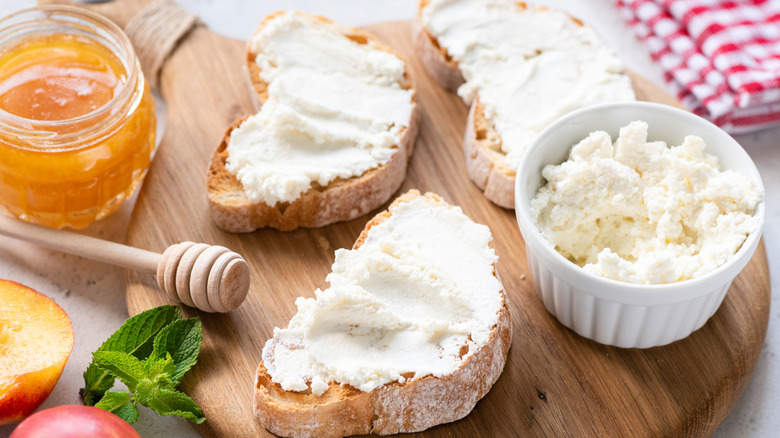 Shutterstock
There's a reason why avocado toast got so popular, and part of it has to do with a focus on wellness. Yet, one of the other reasons why avocado toast is so wonderful is that there's a variety of toppings you can use, so you can create new combinations and find your favorites. This goes for ricotta toast as well, but if you need some inspiration, we've got you covered.
TikTok user @veronicareign's video shows ricotta toast topped with honey, mixed greens, fresh lemon juice, salt, pepper, and a raspberry balsamic glaze. Meanwhile, Lizzo used a nondairy cheese, which means vegans can hop on these trend, too. Lizzo had two toasts; one was topped with honey, while the another had arugula and sautéed tomatoes. Both also had seasoning added.
Though ricotta toast might be big on TikTok now, it's not a completely new idea. The Crooked Carrot has a list of nine ways you can make your own ricotta toast, and don't forget that you can put your favorite fruits, veggies, and other toppings to customize your own signature dish.