Creative Ways To Use Your Leftover Ricotta Cheese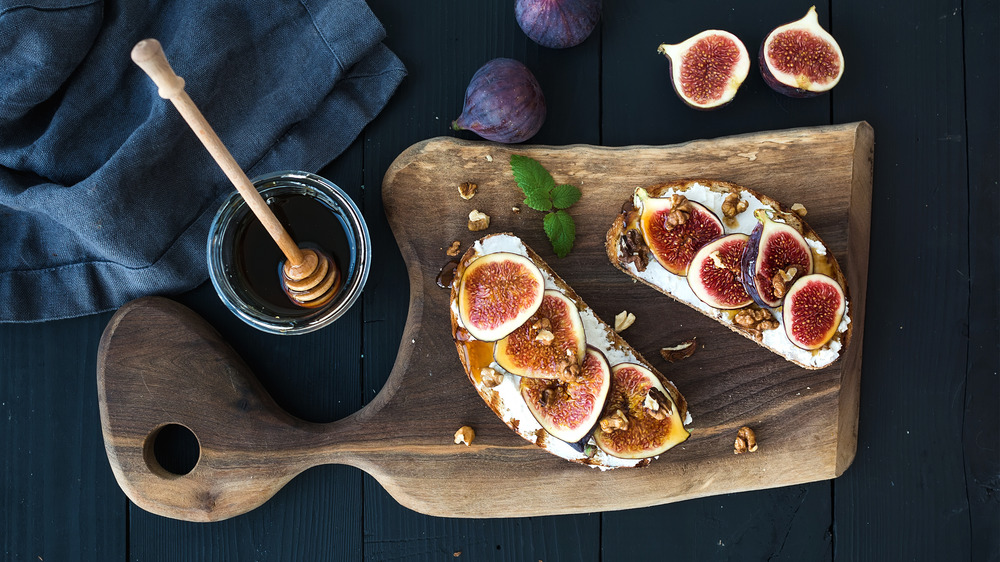 Shutterstock
Ricotta is one of the best cheeses to keep in your refrigerator because it is so incredibly versatile. So if you somehow manage to have some leftover ricotta, there are tons of ways to remedy that problem. The smooth and mild fresh cheese pairs equally well with sweet dishes as it does savory. While you might be used to thinking of it as an ingredient in your lasagna or cheesecake, the truth is you can use it in every meal from breakfast to late-night snacking.
Ricotta can be served with crackers almost on its own (via Tasty). Just dress it up with a drizzle of good olive oil, salt, and pepper. You can also add other aromatics that you love like lemon zest, roasted garlic, or fresh herbs. Ricotta can also be mixed with cooked spinach, mayo, and parmesan cheese to make a baked dip too. If you prefer a sweet dessert dip, you could also combine it with cream cheese, vanilla extract, powdered sugar, and chocolate chips. 
Not to mention, ricotta serves as a delicious and creamy base for almost any kind of toast with toppings. Think along the lines of pesto and tomatoes, a fried egg, or even chopped fruit like strawberries or bananas with honey on top. If you prefer a heartier breakfast, just mix some into your scrambled eggs and top it with chives for an elevated start to the day. 
Other ways to use ricotta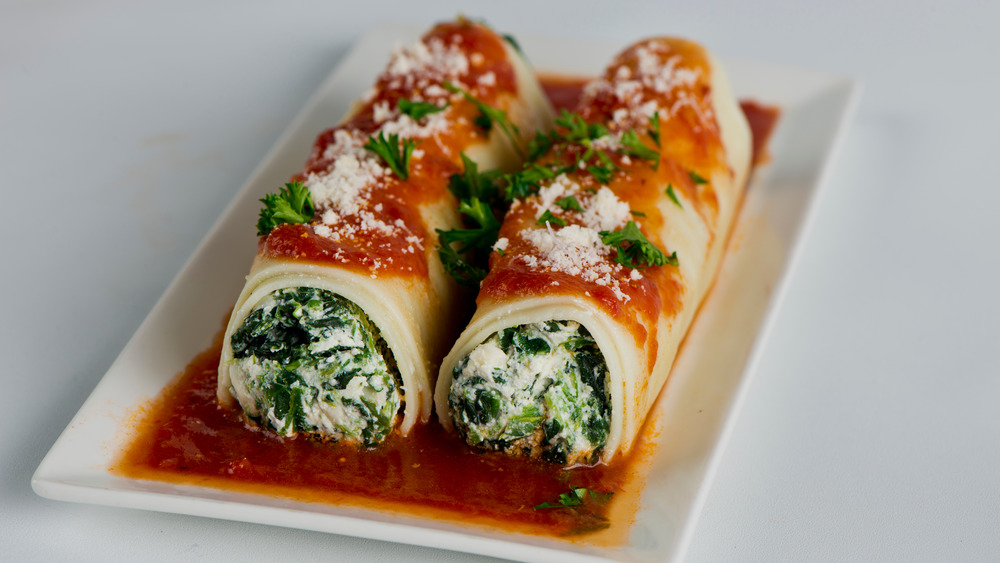 Shutterstock
For more sophisticated recipes, Bon Appetit has some suggestions. Ricotta is a wonderful addition to cantaloupe and sugar snap pea salata. Other dishes are more traditional takes with ricotta like carbonara lasagna or manicotti. Their take on ricotta dip also sounds delicious because it features spicy Calabrian peppers as well as pepperoncini and is baked off in the oven. Just serve it with crostini for the perfect appetizer to a delicious homemade Italian meal.
While there are tons of pasta dishes, both stuffed and layered, that include ricotta, there is another take on ricotta toast that's worth trying. The toast is slathered with ricotta then topped with roasted broccoli and garlic then topped with hot honey. You can also mix ricotta into your pancake mix to make an amazing breakfast with any kind of fruit you want to be mixed in. Finally, try using ricotta as a base for marinated vegetables topped with crunchy nuts for a beautiful combination of flavors and textures. You won't' be disappointed by shaking things up for your ricotta with these recipes.