How Giada De Laurentiis Really Feels About Ramen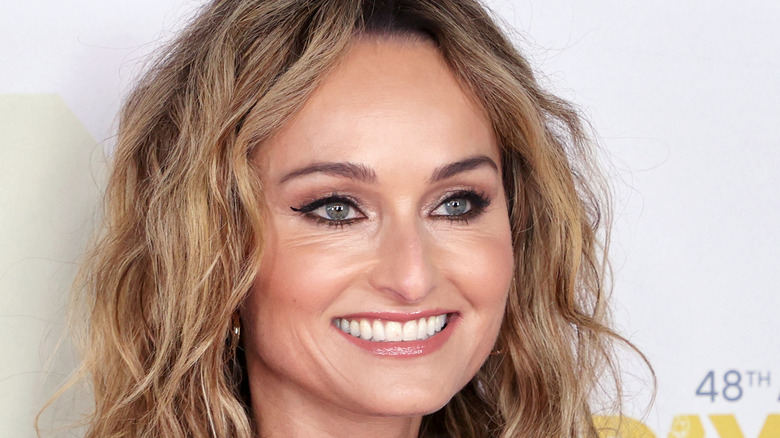 Kevin Winter/Getty Images
Giada De Laurentiis has some serious feelings about certain food. The celebrity chef revealed to People that she has a strong repulsion for all things coconut – meaning no coconut pie, no coconut covered shrimp, and absolutely no milk or cream that contains this tropical ingredient. And she has a real prejudice when it comes to green peppers, saying, "I don't like the flavor or the look. No green peppers will ever be found in any of my recipes." That's harsh. Sorry green peppers. Sometimes, it can be tough to be a nightshade.
But don't feel too badly for those peppers and coconuts, because on the other side of the scale, when De Laurentiis likes a food, she is all in. Just ask the likes of chocolate, arugula, and Parmigiano-Reggiano cheese, three staples who can lay claim to being the items De Laurentiis always has in her fridge. Of course, those items are probably not much of a surprise when you look at all the Italian recipes De Laurentiis makes. But when we tell you what the cookbook author and host of "Everyday Italian" really thinks of the ubiquitous college dorm staple, ramen, you might be surprised. De Laurentiis was interviewed in 2016 by First We Feast and she shared the tea on these favorite bricks of noodles.
Ramen and Oreos were De Laurentiis' rebellion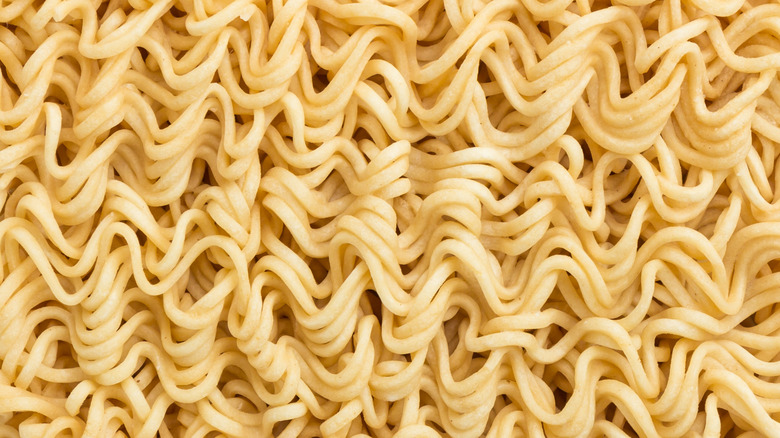 Shutterstock
The co-host of "Bobby and Giada in Italy" shared with First We Feast that when she was in college and called the dorms home, she was not a huge fan of the food in the mess hall. However, like so many college students who came before (and after), De Laurentiis found herself frequently making a package of ramen to give her energy for those all-nighters. But, naturally, the Giadzy blogger didn't simply boil up the noodles and stir in the package of seasoning. De Laurentiis explained, "I had a little electric stovetop in my dorm room, which I shared with two other girls — it was the first time that I'd lived that way. I couldn't really cook, so I would make ramen, but I would add, like, an herbes de provence mix, grate in some parm, and either rip up some arugula or add some peas. It was my version of pasta."
De Laurentiis went on further with her endorsement of ramen by noting that McDonald's was never a part of diet. She said, "I never went to McDonald's, never did any of that, but that frickin' ramen, I adore it. I wasn't allowed to have fast food when I was growing up, my parents kind of shunned anything that was packaged, and so this was my rebellion. Ramen and Oreo cookies were what I stashed in my dorm room." Same.