The 3 Ingredients Giada De Laurentiis Always Has In Her Fridge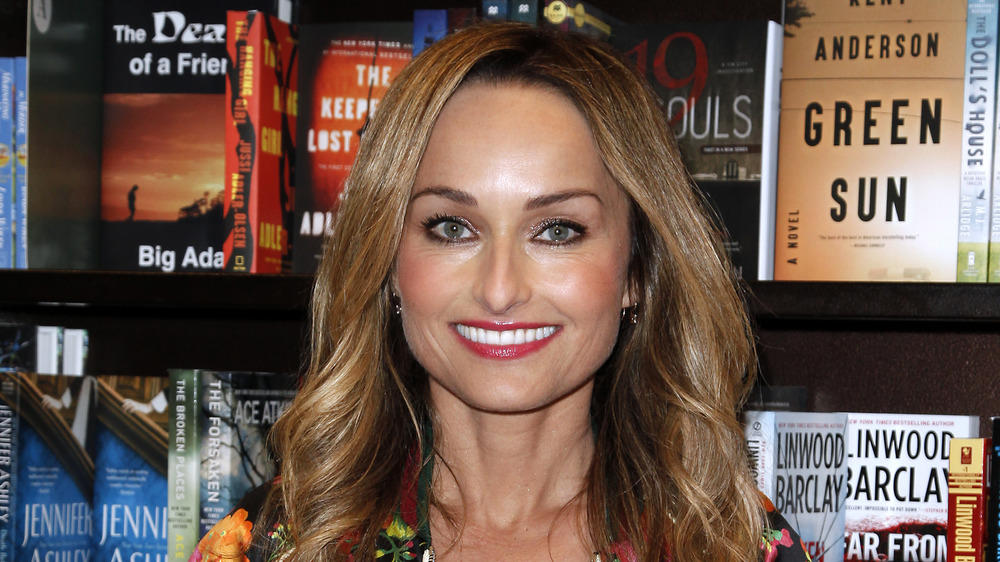 Tibrina Hobson/Getty Images
Giada De Laurentiis is one of Food Network's most popular celebrity chefs. The Italian-born, California-inspired host of Everyday Italian has been sharing her recipes and entertaining know-how with her adoring fans since 2003. Over the years, we've watched De Laurentiis grow up in the culinary world, where she has revealed tips and tricks to make our Italian cuisine taste better, including the game-changing time you should add cheese to your pasta; she has let us in on the inspiration behind the sweet meaning of her daughter's name; and De Laurentiis has even divulged the grocery staples she always has in her pantry. According to People, De Laurentiis even told Health Magazine what her last meal would be a chocolate cake, telling the publication, "I would eat all of the frosting on the outside, then I would peel off the cake and eat the layers in between." Us too!
But have you ever wondered what are the three ingredients De Laurentiis always keeps in her refrigerator? Well, you don't need to wonder any longer. De Laurentiis took to answering questions from fans via Google and shared the top three items she always has on hand, and, honestly, her response is so refreshing and relatable. 
Chocolate, cheese, and arugula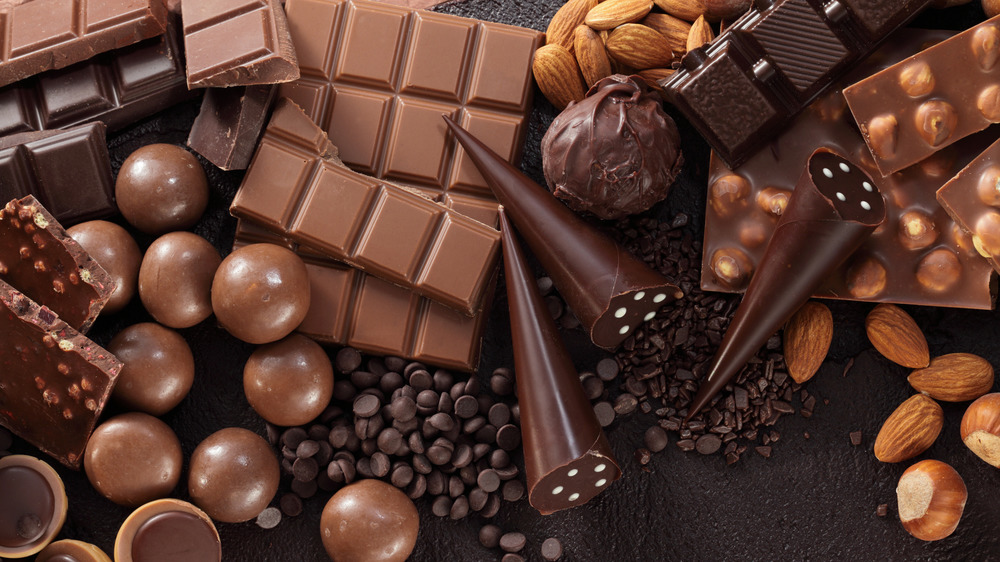 Shutterstock
De Laurentiis really is just like us. In a Google video, the celebrity chef and mom listed off three foods she keeps in her refrigerator. The first thing she shared? Chocolate, which is not too surprising and certainly relatable. De Laurentiis shared with Bon Appétit, "I'm a chocoholic and anything with it makes me take a second look." As a kid, she even enjoyed her spaghetti with melted chocolate. However, as much as she loves this sweet treat, don't expect to find milk chocolate in her refrigerator. De Laurentiis apparently is not too fond of it.
What are the other two items? Arugula and Parmigiano-Reggiano are the other two foods De Laurentiis always has in her refrigerator. But again, this really isn't surprising either. All you have to do is google arugula and De Laurentiis' name to find that she has a lot of recipes for arugula salads. She is clearly a fan of this ingredient. De Laurentiis even makes an incredible arugula pesto (at Fancy Casual) or throws the bitter and spicy green into her Cacio e Pepe pasta dish (at Food Schmooze). Additionally, we know that De Laurentiis has an affinity for cheeses. She mentions in a Giadzy post that Parmigiano-Reggiano is the "King of cheeses." De Laurentiis uses this cheese in pasta dishes as well as when she bakes certain pies (via She Knows). So, if you want your refrigerator to be like De Laurentiis' frig, grab your list and go stock up.