This 'Kylie Jenner' Chocolate Chip Cookie Recipe Has TikTok Divided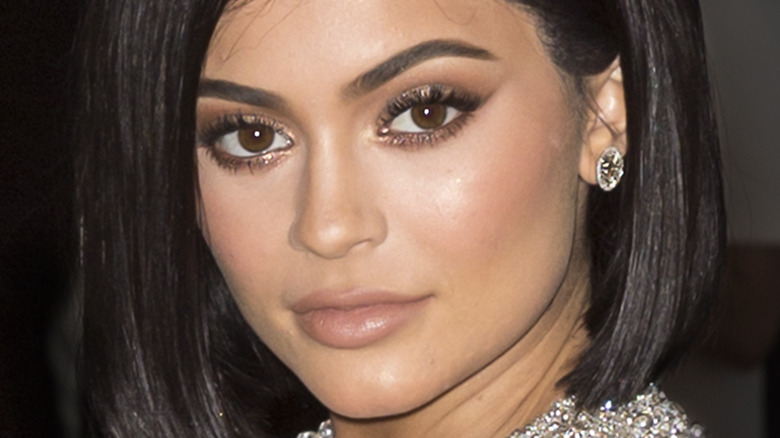 Shutterstock
If culinary prowess has become a trend in the past few years, then celebs turned chefs is the subtrend people cannot seem to shake. Us Weekly reported on a whole list of celebs who love to cook, including Lauren Conrad, Blake Lively, Chrissy Teigen, and Neil Patrick Harris to name a few.
Other celebs have taken their cooking skills to a more performative level, hosting their own cooking shows, like Selena Gomez in "Selena + Chef" (via HBO Max), Amy Schumer on "Amy Schumer Learns to Cook" (via Food Network) and even Paris Hilton's "Cooking with Paris." And if there is any celeb able to break the mold in whatever world she dips her toes into, it's a member of the Kardashian clan. 
Kylie Jenner, in particular, has posted a ton of cooking videos, ranging from chicken soup and matzo balls to banana pancakes (via So Yummy). But is she any good? Viewers of her social media have mixed feelings, at least when it comes to her chocolate chip cookie baking skills.
That's the way the Kylie cookie crumbles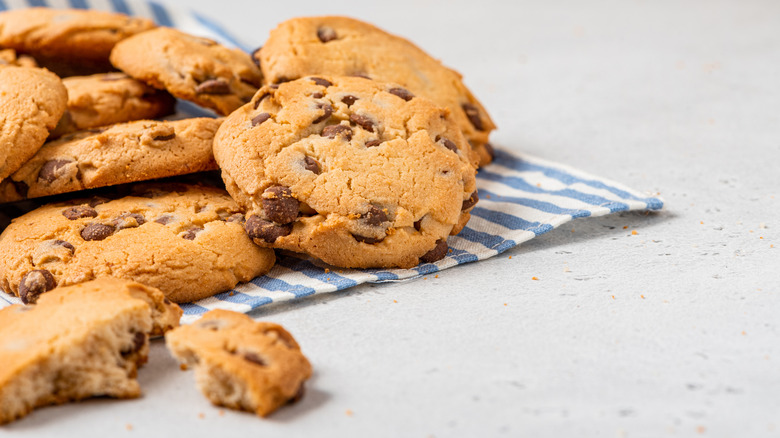 Shutterstock
A follower of Kylie Jenner's TikTok, user @lifewithtuyen, featured the media mogul's chocolate chip cookie recipe, adding ingredients one by one until it formed a smooth cookie dough, eventually showing two fully baked cookies with a soundtrack in the background. It caused quite the stir in the TikTok community comments, with some likening it to Betty Crocker's recipe, but with an extra egg, saying Kylie obviously did not come up with the recipe on her own. Many just think it's a basic recipe that people only flock to because of Jenner's name.
But the TikToker took to Kylie's defense. She sticks up for her where others criticized, agreeing that, although the recipe is basic, it's good, commenting herself that, "these are actually rlly good basic cookies... esp if u like the cronchy outside and chewy middle." To be honest, what more could you want from a cookie? Sure, they may not be Kylie's original recipe, but when all you want is a fresh baked bite, they seem like they'll surely do the trick.