The Reason Chocolate Croissants Are So Meaningful To Giada De Laurentiis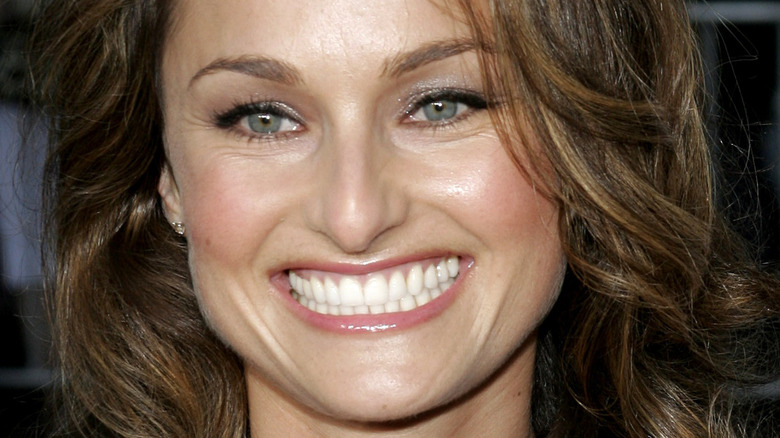 Tinseltown/Shutterstock
Giada De Laurentiis may have got her big break while working as a food stylist, but many forget that the "Everyday Italian" host is a Cordon Bleu-trained chef. The co-host of "Bobby and Giada in Italy" told Total Food Service that the choice she made to attend the famed culinary school was really about committing to a career in the food industry. De Lareuntiis told the site, "When I decided to really go for it and become a chef after college, it felt like the only path to take." 
Unfortunately for De Laurentiis, not everyone was supportive. She further explained, "My family did not love the idea of me cooking for a career, so I put myself through school." De Laurentiis used the word "brutal" in describing the experience and revealed that it "absolutely threw away any notion that this would be easy. I was one of very few women in the class, and going to Cordon Bleu taught me how to prove myself by not just talking the talk — but walking the walk." It also forged a special place in her heart for chocolate croissants.
Giada De Laurentiis doesn't eat the dough of her chocolate croissants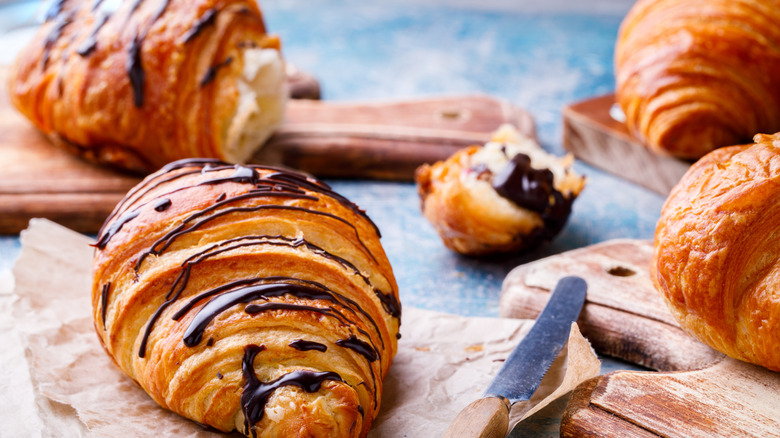 Stolyevych Yuliya/Shutterstock
Why chocolate croissants? Learning to cook was not the only challenge Le Cordon Bleu threw De Laurentiis's way. Speaking to First We Feast, she shared, "I went to cooking school at Le Cordon Bleu in Paris, and it was a very difficult first year there." De Laurentiis did not speak French, which led to feelings of loneliness. That's when chocolate croissants became a comfort food for the chef. De Laurentiis explained in the interview that during class, they would make lots and lots of the pastries. In fact, they made so many croissants that she would take home 20 to 25 at a time. 
So what do you do with that many croissants? De Laurentiis said, "I would take it home, and after school my dinner was to lay them all out on a sheet pan and unravel all of my croissants, and pick out the bars of dark chocolate in each and every croissant. That is how I spent many a night in Paris, in my one-room apartment, and how I realized I drown my sorrows in my food." 
The Giadzy blogger didn't give up this habit when she returned to the States. She revealed, "To this day I do exactly the same thing, though these days I also peel off the top and bottom, the crispy, buttery parts. I don't care about the dough inside."