These Aldi September 2021 Home Goods Are Perfect For Fall Decorating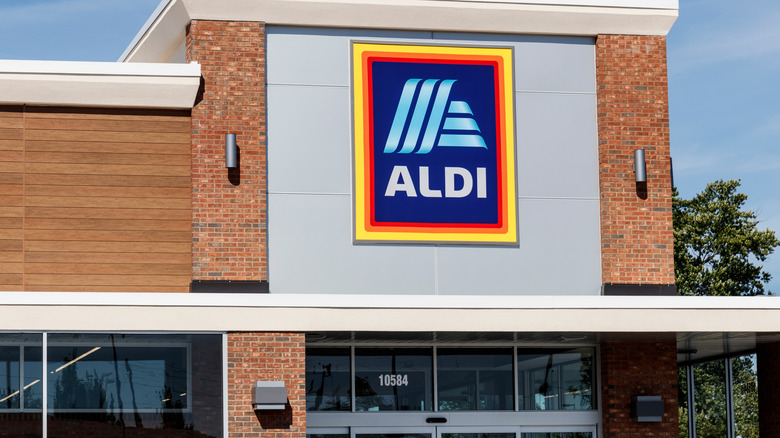 Jonathan Weiss/Shutterstock
As summer slowly draws to a close and temperatures start to dip, chances are, you're itching to start incorporating some of your favorite fall touches into your home. Say goodbye to your citrus fruits, bubbly rosé, and bold, colorful decorative accents, and hello to cozy mulled cider, aromatic red wines, and muted tones in shades of deep green, burnt orange, and more.
While we absolutely adore all the seasonal fall touches that can be added to your culinary repertoire, from slow-roasted root vegetables to baked goods with warming spices like cinnamon and nutmeg, your decor is another area where you can really bring that fall feel into your space. Plus, wouldn't it feel that much more festive to whip up some of your favorite fall dishes in a kitchen with a few pieces of seasonal decor scattered throughout? Luckily, Aldi has you covered — they have a variety of cozy home goods, from textiles to accessories, that you just might want to consider adding to your space as you embrace the season. They're dropping throughout September, so read through to see which items you may want to add to your shopping list for your next visit.
Huntington Home Painted Ceramic Candle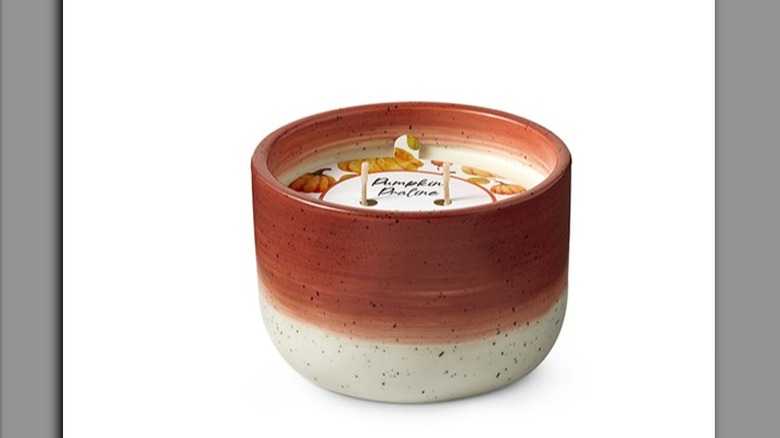 Aldi
Scent is one of the easiest and most effective ways to infuse that seasonal vibe throughout your space, and Aldi has you covered with this candle, which comes in a painted ceramic pot with gorgeous muted colors and speckles that add a rustic touch. Pumpkin lovers will be thrilled to scoop up the Pumpkin Praline scent, but there's a little something for everyone — those who prefer more natural scents can enjoy the Cedar Oakwood or Harvest Skies scented candles, while candle enthusiasts who love sweet, sugary scents may want to give Sugared Almond Cookie a try. You can stock up starting September 1, and since they're only $6.99, you may even want to try out a few different scents to see which you love most.
Huntington Home Harvest Throw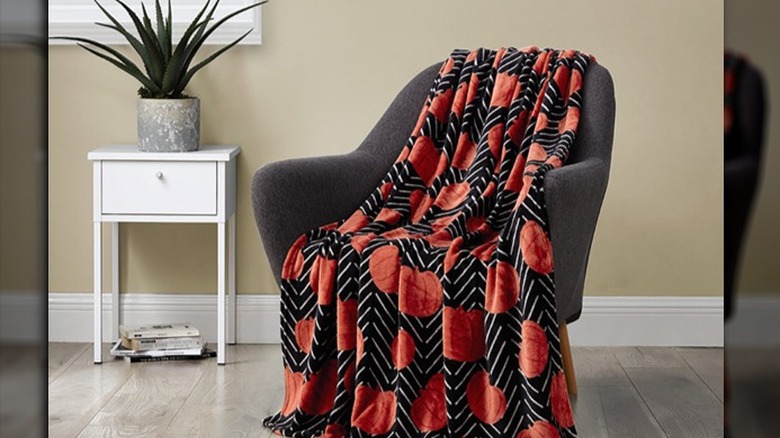 Aldi
There's nothing quite like cozying up with a soft throw blanket when the weather is chilly outside, whether you're gearing up to binge-watch a few episodes of your favorite series or curl up with a good book. A trio of different throw blankets is available from September 8 onwards with a variety of fall prints — pie, plaid, and pumpkin, the fall trifecta! The best part — the cozy throws are only $4.99, so you can grab a couple to toss throughout your home to spread that fall feel.
Huntington Home Coir Mat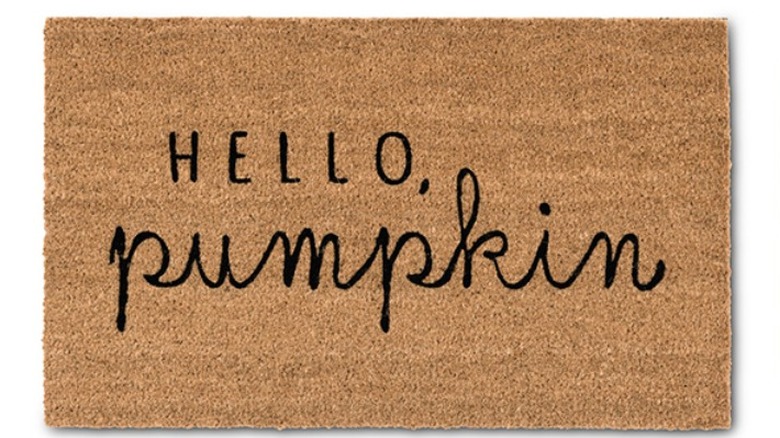 Aldi
If you're eager to start inviting friends over to sip some wine and linger over tasty snacks, why not add a bit of fall decor right by your front door so that any guests get in the seasonal spirit before even entering your home? For just $6.99, starting on September 15, Aldi has a variety of coir mats with different festive fall prints. Pumpkin lovers, rejoice — there will be a few different options, from a Halloween-themed mat with jack-o-lanterns to a Thanksgiving-appropriate "give thanks" mat, to more minimalist seasonal welcome mats.
Heart to Tail Cat Scratching Playhouse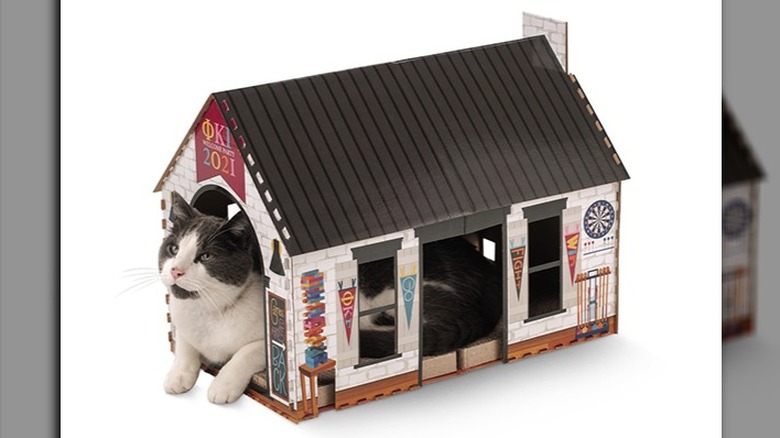 Aldi
You're adding a few new seasonal pieces to your own decor — why not treat your favorite four-legged pals as well? From September 15 onwards, you can scoop up a scratching playhouse for your feline friend for just $7.99. If you love the back-to-school vibes that come along with fall, there are schoolhouse and Greek house options. Or, if fall just wouldn't be fall for you without a pumpkin spice latte or hot apple cider, give your cat the option to indulge with the coffee shop playhouse.
Huntington Home Ceramic Pumpkin Candle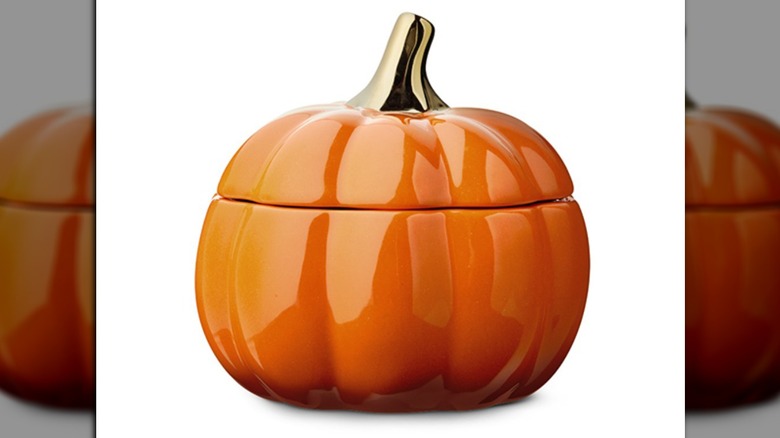 Aldi
In both the home goods world and the culinary world, fall is all about pumpkins — add another candle to your collection with this ceramic candle, shaped like everyone's favorite autumnal gourd. The simple candle features a rounded base meant to resemble a pumpkin, and even a lid with a metallic stem, so you can really get that fall vibe even at times when you're not burning the candle. And, if orange isn't a part of your home's color palette, don't worry — in addition to the traditional fall hue, the candle is also available in black and white to match everyone's aesthetic. These candles are available from September 29 onwards, and will cost you just $6.99.
Huntington Home Fall Gnomes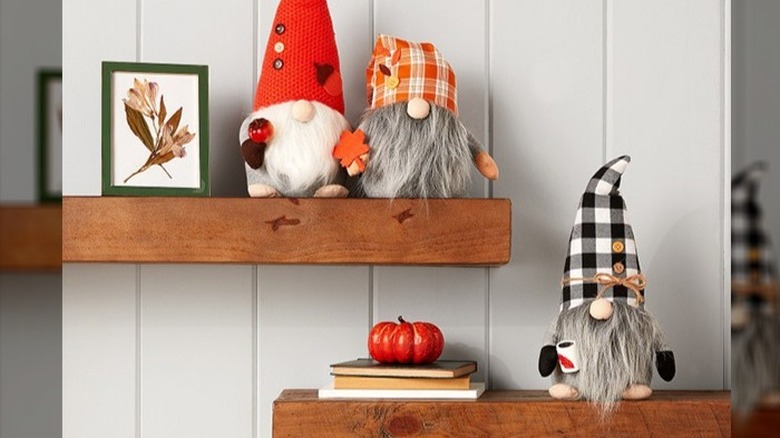 Aldi
Prefer your fall decor a little more magical? You just might love the fall gnomes, which are available starting September 29 and cost $6.99. These fuzzy friends come in a large variety of styles, all with cozy little hats and beards. Caffeine lovers will be clamoring for the gnome in the plaid hat holding a teeny, tiny cup of coffee. If you prefer your fall decor on the spooky side, consider the gnomes with ghosts, spiders, or stars on their little caps. Or, for traditionalists, there are also gnomes with orange hats holding natural elements like acorns and leaves.
Huntington Home LED Letter Board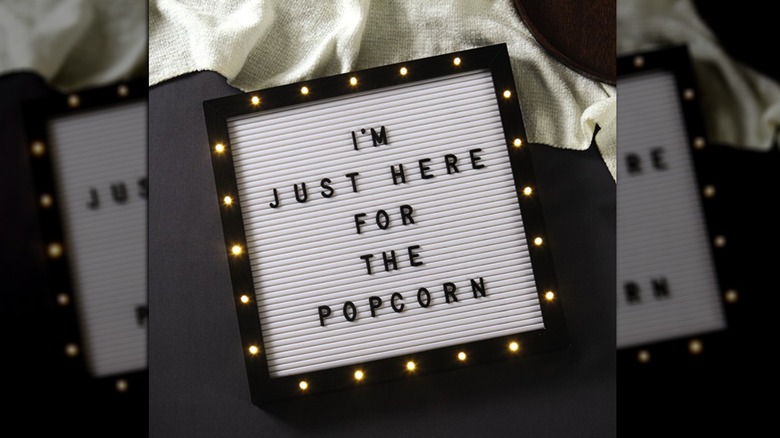 Aldi
If you prefer home decor that you can customize to express your personality, head to Aldi on September 29 to scoop up a letter board, which will cost you just $9.99. This simple item has a neutral color scheme, with a white board bordered by a black frame that has small lights studded along every edge, adding some cozy illumination to wherever you position this in your home. Then, customize what the board actually says in the chic black lettering as the season progresses — since it's a little bit longer until the boards are available for purchase, perhaps now is the time to start brainstorming a few seasonal sayings!