These Aldi September 2021 Finds Are Perfect For Busy Weeknights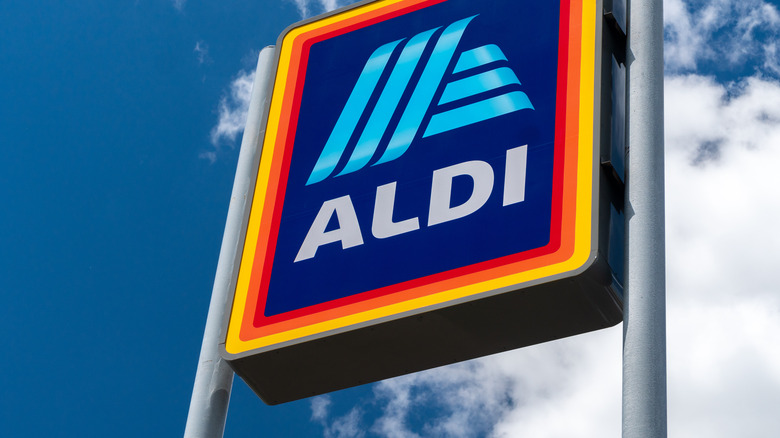 Ken Wolter/Shutterstock
Supermarket giant Aldi has heard the cries from those returning to work, school, and a semi-normal life this fall and is answering graciously. An impressive lineup of products will be hitting the shelves this September and to say we're excited is an understatement.
It should also be noted that Aldi has been killing it lately with themed product releases. The grocery chain released a ton of BBQ-centric items that were perfect for get-togethers of all kinds this summer. In addition, this September, Aldi is coming out with some amazing breakfast items that are perfect for on-the-go weekdays or sleepy Sunday mornings.
The chain will also be stocking its shelves with foods better-suited for the later part of your day. Besides being delicious and easy to find, these products are offering busy folks an extra edge: each meal and/or product is designed with hectic weeknights in mind, hopefully easing the stress and hassle of making dinner. Between sports practices, rehearsals, late nights at the office, book club, and all the other evening activities that start up again in September, this new line of offerings from Aldi should help you out in a big way.
Mama Cozzi's Pizza Kitchen Buffalo Chicken or Cheeseburger Pizza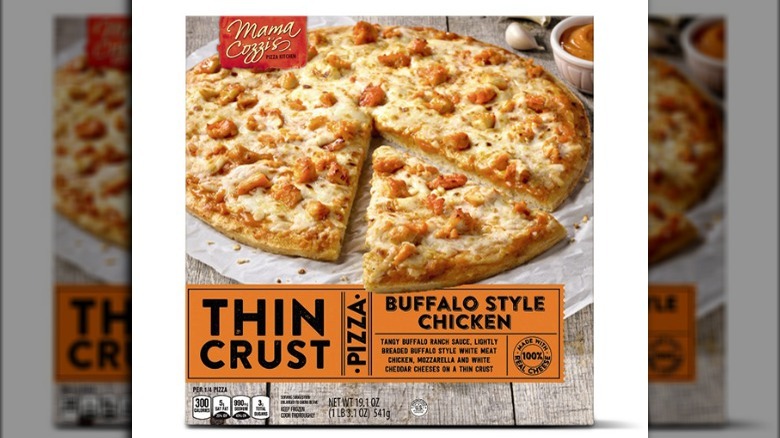 Aldi
Make pizza nights more fun with fun flavors you might not get anywhere else. Plus, being able to quickly heat up a deliciously cheesy pizza in your own kitchen means fast, easy dinners for busy nights. Aldi's Mama Cozzi's Pizza Kitchen is releasing thin-crust pizza that's making our mouths water: Buffalo Chicken-style or Cheeseburger-style pizza that's ready in minutes could have the whole family (and some friends and neighbors, probably) rushing to get a slice. Starting September 1, these tasty-sounding meals will be available for $4.19 and may have you thinking pizza night doesn't have to wait until Friday.
Season's Choice Eggplant Cutlets or Fries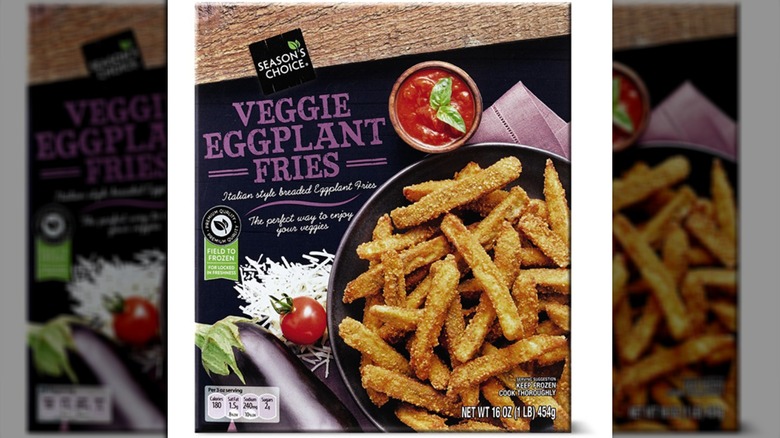 Aldi
Plant-based everything is super trendy right now, not just because of health-conscious consumers, but because the products are delicious! If you haven't had eggplant fries yet, you've been missing out — but your chance to try them is right around the corner. Starting September 1, Aldi will offer Season's Choice Eggplant Cutlets or Fries for only $3.99. The breaded and fried veggie strips are perfect for picky eaters who aren't great at eating all their vegetables, but adults love them too. Serve with a side of marinara sauce for dipping and well, dinner is served!
Parkview Bacon Cheddar Brats or Chili Cheese Smoked Sausage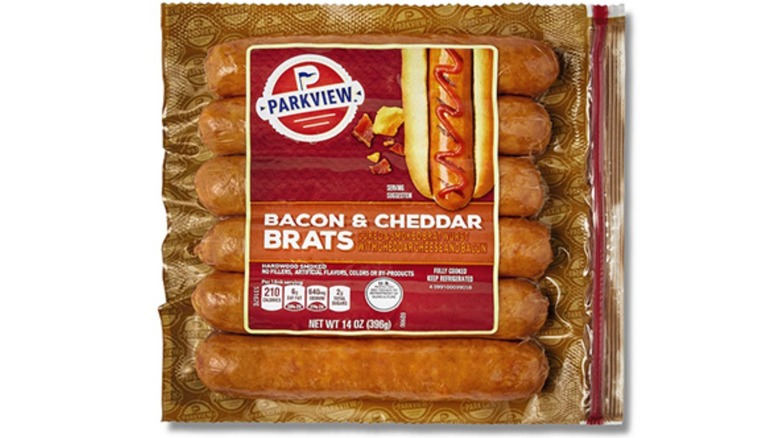 Aldi
Don't worry, meat-lovers. Aldi's got something special for you, too! Check out the Parkview Bacon Cheddar Brats or the Chili Cheese Smoked Sausages, both available in stores starting on September 1. Ready in minutes, these brats and sausages are great for tossing in a bun and serving quickly in order to get out the door. Heck, you can even eat one on the way to wherever that weeknight is taking you. Each pack contains six brats/sausages and is reasonably priced at only $2.49 each. Grab and go never sounded so good!
Season's Choice Pumpkin or Butternut Squash Risotto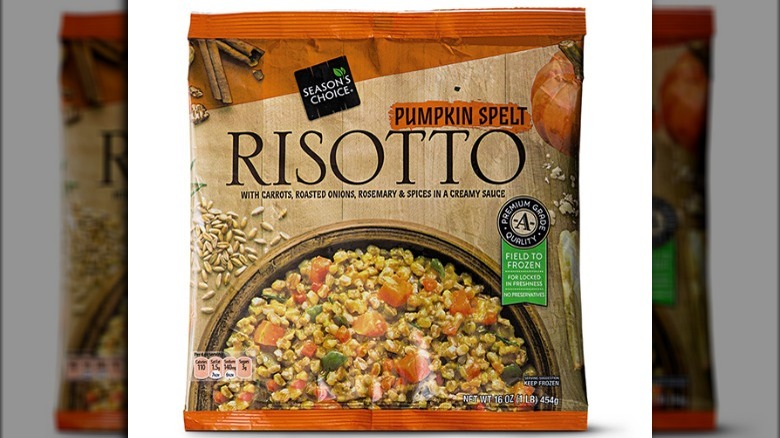 Aldi
Fall is the season for pumpkin and butternut squash and cozying up to warm meals. Aldi gets that. Aldi also gets that while risotto is super delicious, it's not the most schedule-friendly thing to make. Until now, that is. Its Season's Choice Risotto (either pumpkin- or butternut squash-flavored) comes frozen and ready to heat and serve for a deliciously seasonal and savory weeknight dinner. Enjoy the flavors of carrots, onions, rosemary, and a blend of spices to really elevate weekly meals, all for the price of $3.49. Available in stores on September 8.
Fremont Fish Market Pub Style Shrimp or Lobster Bites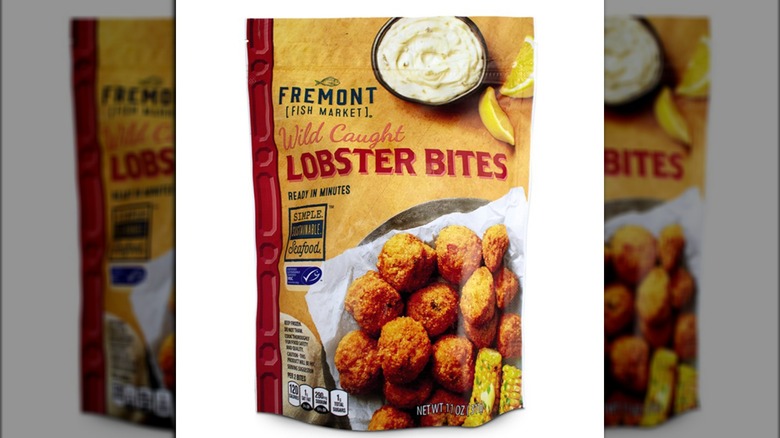 Aldi
Getting a serving of seafood in doesn't have to be bland or boring. Make seafood fun for everyone at the dinner table with Aldi's Pub Style Shrimp or Lobster Bites, hitting shelves on September 8. The $4.99 bags contain lightly breaded bites that are only 120 calories per serving and ready in minutes. Heat from frozen and have a fun shrimp or lobster side dish that seems perfect for any and all occasions.
Appetitos Buffalo Chicken or Bacon Mac & Cheese Bites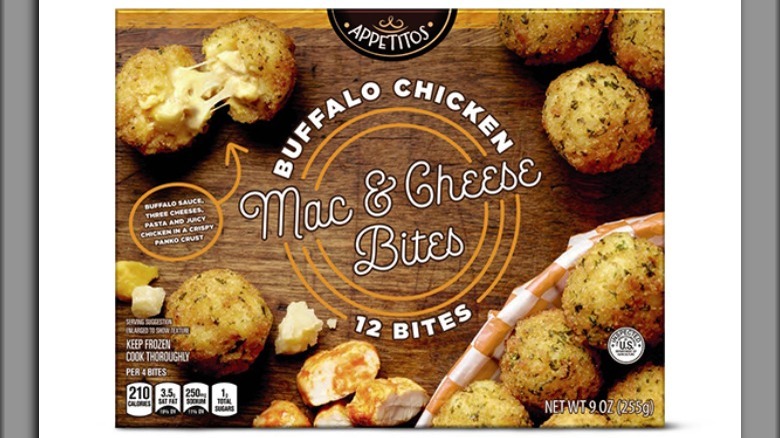 Aldi
If it has the word "bites" in the name, it's pretty much a guarantee that it's delicious, right? Well, we can only assume it's true for Aldi's September 15 release of Buffalo Chicken or Bacon Mac & Cheese Bites! With 12 bites per bag, you can feed the whole fam or portion off as sides on busy weeknights that require fast-cooking. A crispy, golden-brown crust is the only thing separating you from the savory, cheesy, and slightly spicy goodness that lies inside each bite. Bags are priced at $3.99 each.
Season's Choice Veggie Pilaf with Ginger or Teriyaki Riced Cauliflower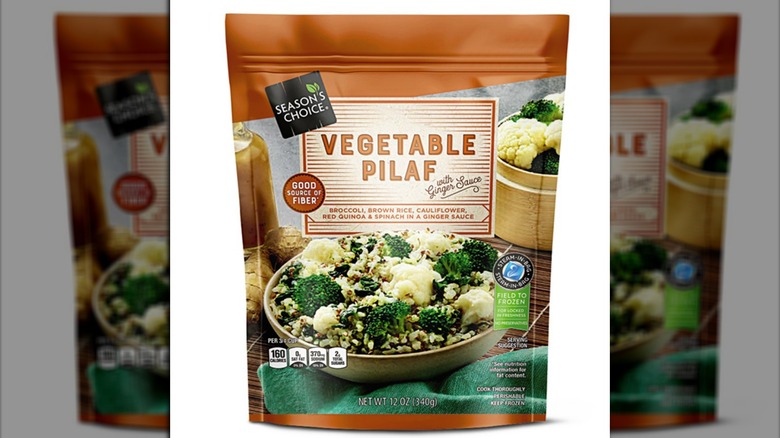 Aldi
For a more balanced and nutrition-forward meal, rest assured that you can get your serving of veggies and grains all in one neat package. On September 15, Aldi's Season's Choice Veggie Pilaf with Ginger and its Teriyaki Riced Cauliflower will hit the shelves. Each bag has its own unique flavor in a blend of grains, veggies, and tasty sauces and is a great source of fiber. Each bag will be available for $2.79.
Deutsche Küche Spinach & Ricotta or Artichoke & Cheese Savory Strudels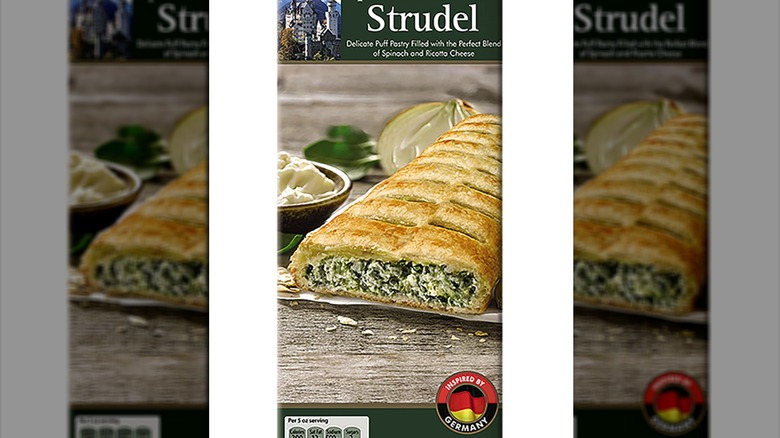 Aldi
When you think "strudel," your mind might immediately think of something sweet. But strudels can be savory, too, and Aldi wants to let you know just how delicious they are. Its new Deutsche Küche Spinach & Ricotta strudels are coming to stores on September 22, with the flavor option of Artichoke & Cheese available too. For just $3.99, you can have a quick-baked savory pastry appetizer (or, let's face it, dinner) at your fingertips.
Mama Cozzi's Pizza Kitchen 12″ Macaroni Cheese Deli Pizza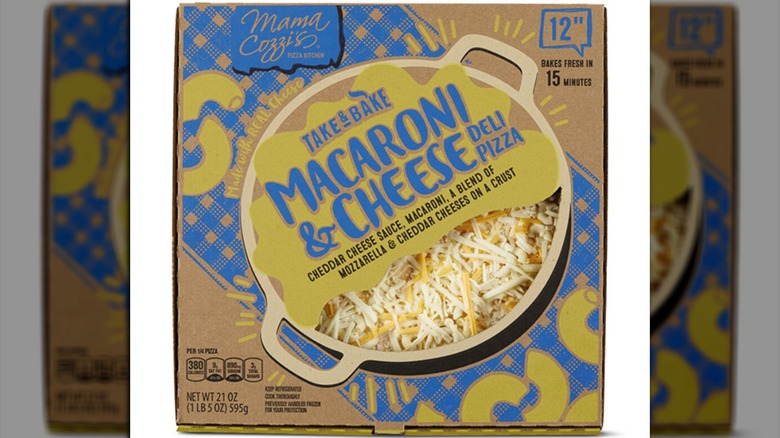 Aldi
If you thought the Mama Cozzi's Buffalo Chicken and Cheeseburger pizzas sounded good, get ready for the lip-smacking meal of the century. On September 29, Aldi will release the crown jewel of all frozen pizzas: The 12-inch Macaroni Cheese Deli Pizza. For just $4.99 and 15 minutes (yes, it's ready in 15 minutes!) you can have melty, cheesy goodness all to yourself for a personal pizza that looks fit for a king (or queen). Cheddar cheese sauce, macaroni, and a blend of mozzarella and cheddar cheeses sit atop a perfect pizza crust, waiting for you to dive in.