Aaron McCargo Jr. Shares Behind-The-Scenes Details From Food Network Star - Exclusive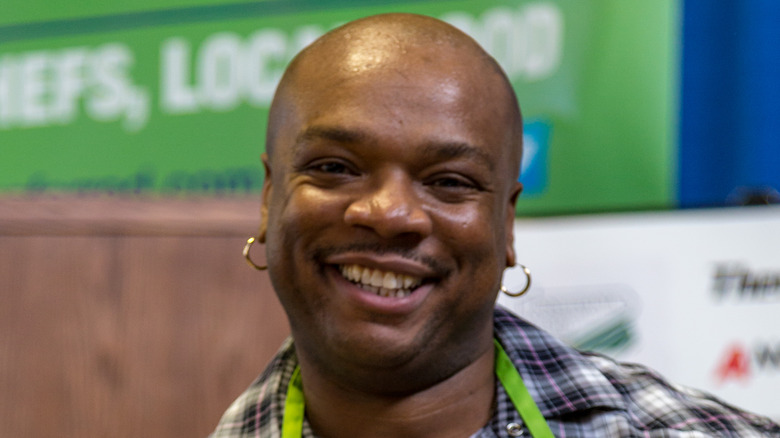 George Sheldon/Shutterstock
If you ask Aaron McCargo Jr., he'll tell you 2008 was one of his best years yet. As he puts it: "Obama was the president, the Celtics won the championship ... and I won 'The Next Food Network Star.' So it's a wrap." The chef went on to host his own Food Network show, "Big Daddy's House," for six seasons (via Food Network) and has since built a career in the kitchen, in front of the cameras, and beyond. And he says it all goes back to that night in Vegas when he was announced the Season 4 champion. "All things went bananas in my head and my body and my soul. I didn't know what the future would hold for me."
In an exclusive interview with Mashed, McCargo Jr. opened up about the experience that changed the course of his life. He also shared some behind-the-scenes details from the "Food Network Star" set, and what it was like cooking in one of the most intense competition kitchens out there.
The pressure of 'Food Network Star' is more intense than you can imagine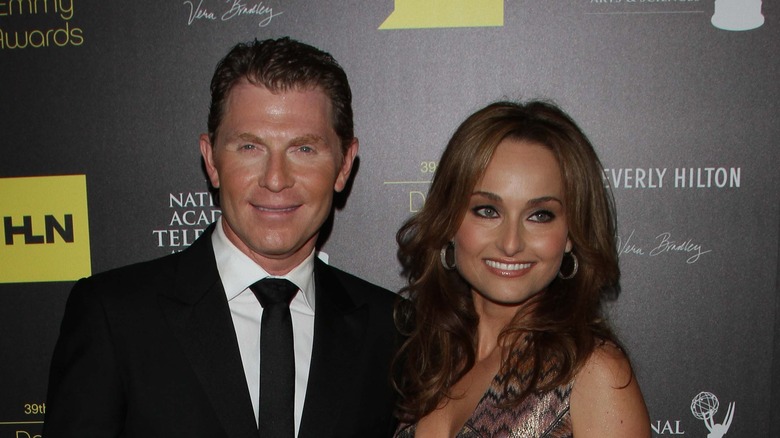 s_bukley/Shutterstock
Winning "Food Network Star" is a culinary dream come true for the chefs who compete on the show. It comes with the opportunity to host your own show on the network, and potentially join the ranks of acclaimed celebrity chefs like Guy Fieri, Jeff Mauro, Aarti Sequeira, and more. With stakes that high, it's not supposed to be easy. And Aaron McCargo Jr. admitted that the pressure was almost more than he could take. "I always credit my faith for being able to push me through, because I know I couldn't have done that," he confessed. As McCargo Jr. put it, "to have to prove to you that I'm making something that's great," and having the judges basically say, "Your next door can be opened or closed by what you put in front of me ... that was hard to wrap my head around."
But McCargo Jr. also says he had support in the kitchen throughout the process, which helped push him to the finish line. "Bobby Flay and Guy Fieri ... the Neelys ... a lot of folks came to me ... encouraged me like, 'Hey man, you got this. You've got the cooking chops. You can do this,'" he told Mashed.
Contestants are isolated from the world during filming
It can take several weeks to film a season of "Food Network Star" (via Indy Star). And when the contestants aren't on set cooking their heart and souls out, they are kept in a pretty tight bubble, according to Aaron McCargo Jr. He told Mashed, "We didn't have any type of outdoor connection. So we didn't use cell phones or we didn't have TVs to watch or books to read."
However, McCargo said that reality had some positive aspects as well because he had the time to really get to know all the other chefs he was up against. He admitted that he "got to learn a lot of things from everybody in the house," including their "cook style, culinary point of view, and what food meant to everyone in their own minds," adding that, "it was just amazing to see everyone's approach."
Stay up to date with Aaron McCargo Jr. on his website, and see what he's cooking in his kitchen by following him on Instagram.