Costco's New Mini Snickerdoodle Cakes Have Shoppers Freaking Out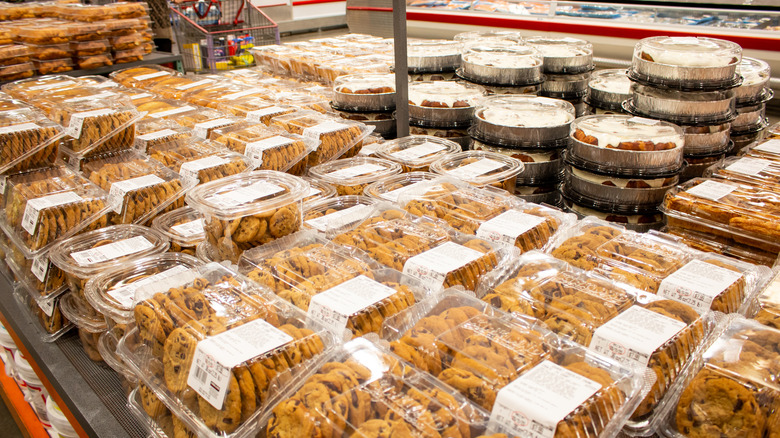 TonelsonProductions/Shutterstock
As the holiday season approaches, Costco shoppers might be dreaming of all the fantastical sugar treats that are about to fill the warehouse shelves. Luckily, one new sweet treat has already arrived in select locations, and many shoppers are making a special trip just to purchase this bakery delight. According to Redditor u/ThisBestBeGood, Snickerdoodle mini cakes have started to appear, and many people are running to grab a package. 
The reactions to this Reddit post have been swift and positive, though some people have commented on the size of these "mini" treats, noting they are hesitant to indulge in the holiday-inspired goods as it might earn them a spot on the naughty list for overdoing it. As one person said, "They're way too (big) to be a cupcake" and another responded, "Mini cake, large cupcakes!!" 
Eat This, Not That! did a little math and determined that each of these individual desserts weighs around a half-pound, which might be a little hefty for the description "mini." Although the exact calorie count per serving is unclear, this Costco bakery item might be more like an indulgence to share. Still, at the price of $7.99 for six, the value seems like a good deal. 
Whether this snickerdoodle baked treat is a mini cake, larger cupcake, or just a tasty dessert, it seems that Costco has caught people's attention with their latest offering.
Could Costco's mini snickerdoodle cakes be the holiday season must have?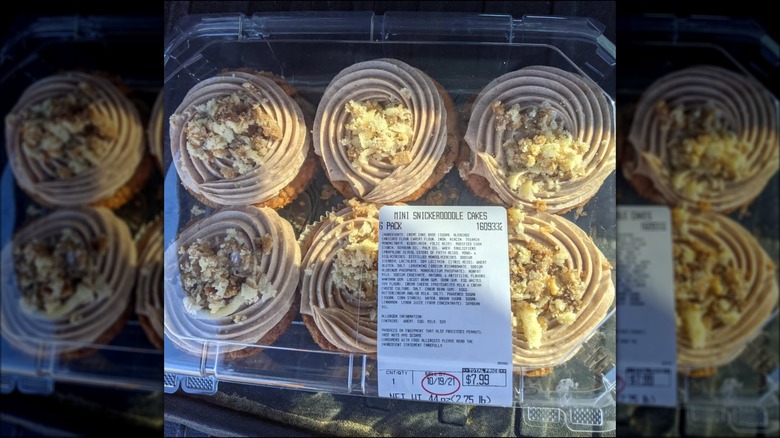 TonelsonProductions/Shutterstock
Ever since the mini snickerdoodle cakes arrived in the Costco bakery, as shared on Reddit, the reactions have been quick. While many people couldn't resist a bite, a few questions have been raised about the size of the new dessert. And Eat This, Not That! does bring up an interesting aspect to this new launch, believing that it is a "true debut" for Costco. The warehouse's snickerdoodle cookies have long been a favorite with shoppers, but these cakes seem more indulgent. According to the Reddit post, they're similar to the Costco cinnamon loaf cake, but repurposed in another way and feature a cinnamon sugar base, cream cheese frosting, and a cake crumble that makes this dessert sound quite sweet.
Although bakery items change periodically, this new offering should give other fall favorites, like pumpkin streusel muffins, a battle for cart space. While many people might be craving one of these new treats, it is always best to check with local warehouses for availability. Not every location will have them — or have them in stock, as these are bound to be a new holiday favorite.