Giada De Laurentiis' Unexpected Pasta Ingredient Is Perfect For Fall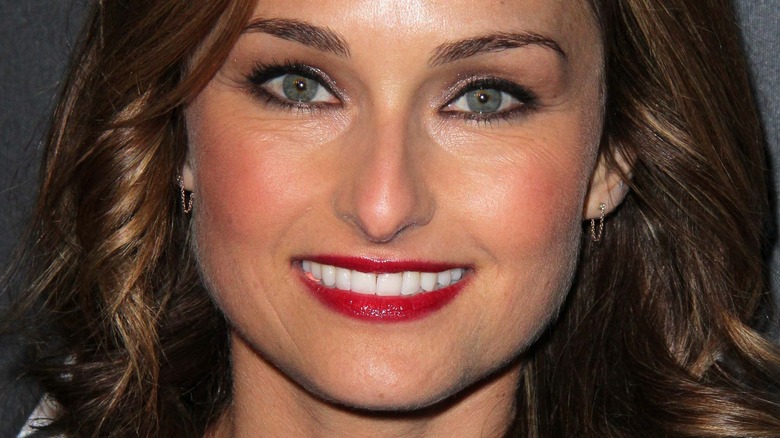 s_bukley/Shutterstock
Fall is in the air and we are loving it. Bring on the crunchy red and gold leaves. Pull out the cozy sweaters and hoodies that have been hiding in the bottom drawers. And, of course, get ready for some serious baking with all our favorite autumnal ingredients — butternut squash, pumpkin, cinnamon, and sage — because the kitchen is about to smell amazing. Fall just does that to a person, and Giada De Laurentiis is helping this season along by debuting several recipes that are making our mouth's salivate in anticipation. 
After the release of "Bobby and Giada in Italy," and all of the delicious recipes De Laurentiis and her sidekick, Bobby Flay, shared — hello mortadello meatball sliders — our stomachs were pretty happy. But lately, De Laurentiis has us setting aside our favorite PSLs (aka pumpkin spice lattes) and instead, has us sipping on the celebrity chef's ginger tea, making her perfect cake for the season, which she calls a torta di mele, and feeling fall vibes with the latest pasta dish she shared on Instagram. 
What we love about this recipe is it uses an unexpected ingredient, and if you have made a trip or two to a local orchard, it might help you use up this fruity ingredient.  
How to use up those apples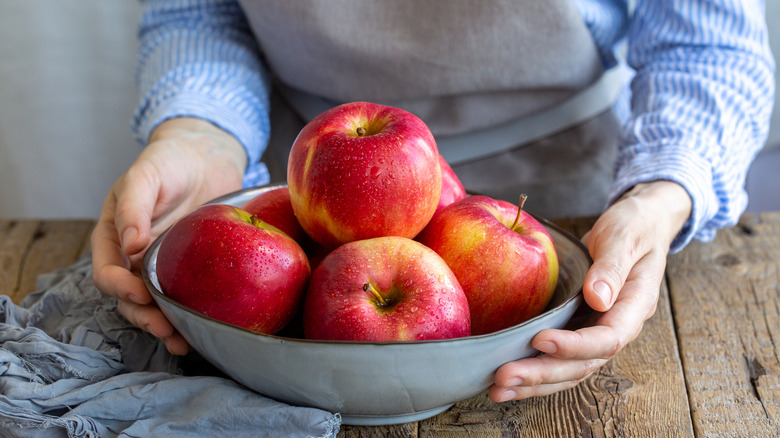 Vlada Tikhonova/Shutterstock
If you have been apple picking lately and found yourself wondering how to use up all those beautiful, sweet, and crunchy fall fruits, Giada De Laurentiis has the pasta dish for you. The cookbook author took to Instagram to share her recipe. De Laurentiis wrote, "Savory apples? Yes please!! This easy-to-whip-up pasta is a celebration of fall flavor, with sweet apples, gorgonzola, sausage and arugula." If your taste buds are going into overdrive, we're with you. And clearly her followers agree. One of De Laurentiis' fans wrote, "I made this for dinner tonight and it was delicious!!! And so easy to make," with another suggesting, "You could try this pasta recipe for book club."
Check out the recipe because De Laurentiis goes on to note that while this dish can be enjoyed year-round, the flavors really embody the autumn season. And best of all, it only takes 30-minutes to prepare. De Laurentiis wrote, "This pasta can be enjoyed year round, but the combination of sausage, apples and gorgonzola reminds me so much of fall. This is a great hearty pasta dish to serve up on a colder night, and the beauty of it is how quickly it comes together." Not to mention, she also shares it makes for great leftovers!