First Responders Won't Want To Miss This Krispy Kreme Deal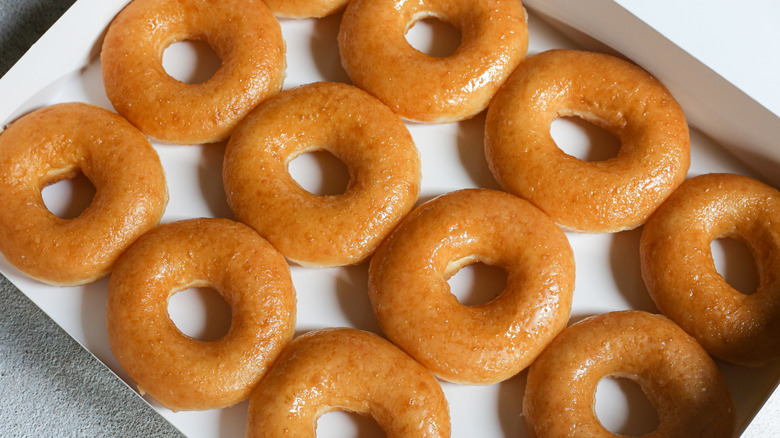 Pong Stocker/Shutterstock
In honor of National First Responders Day — which is Thursday, October 28  — one popular national brand is doling out free treats for those who continue to serve our communities across the country.
In a press release, Krispy Kreme announced that in honor of the holiday, they'll be celebrating any first responder who stops in with a free brewed coffee and Original Glazed Donut, the company's iconic baked-fresh-on-site fluffy yeast donut coated in a sugary glaze.
This isn't the first time this year that Krispy Kreme has made national headlines for giving out free donuts to the masses. This spring, the confection company announced it would be offering a free donut per day through December 31 to all vaccinated customers.
The group eligible for Krispy Kreme's First Responders Day offer includes paramedics/EMTs, firefighters, emergency operators, dispatchers, law enforcement officers, and search and rescue personnel, many of whom have been working tirelessly in the face of the COVID-19 pandemic. First responders will be asked to present a valid badge or ID at Krispy Kreme shops and drive-thrus to receive their free offer.
Other freebies for first responders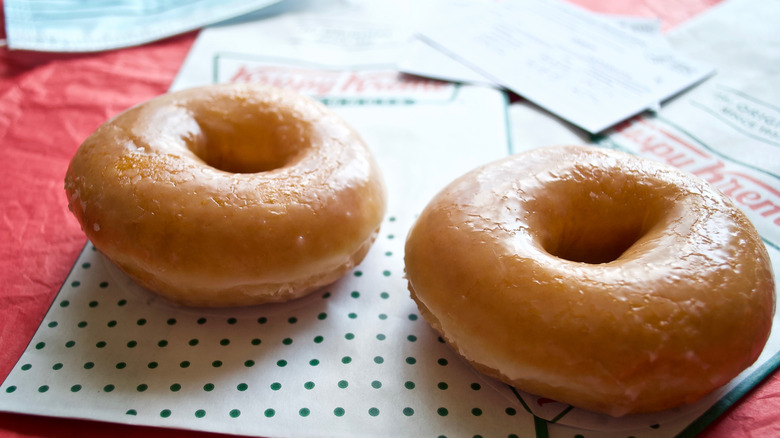 EWY Media/Shutterstock
"The commitment of our country's first responders to protecting and saving lives as a profession and a vocation is a blessing for which we're all indebted, especially in recent times," Dave Skena, Krispy Kreme's Chief Marketing Officer, said in the press release. "We're thankful for them every day and it's our honor to celebrate them with this gesture."
The North Carolina-based donut company isn't the only national brand honoring the nation's first responders this week. Hooters also announced that first responders would be able to snag 10 free boneless wings with the purchase of 10 wings on October 28.
According to Thrillist, Budweiser, Friendly's, and Macaroni Grill are also honoring first responders with freebies, including a round on Budweiser at a local bar, a free ice cream cone or dish from Friendly's, and a complimentary order of Mom's Ricotta Meatballs and Spaghetti from Macaroni Grill. These nationwide deals are just a small, tasty token of appreciation for the brave first responders serving the country this year and every year.