El Pollo Loco Is Bringing Back These Popular Items Just For The Holidays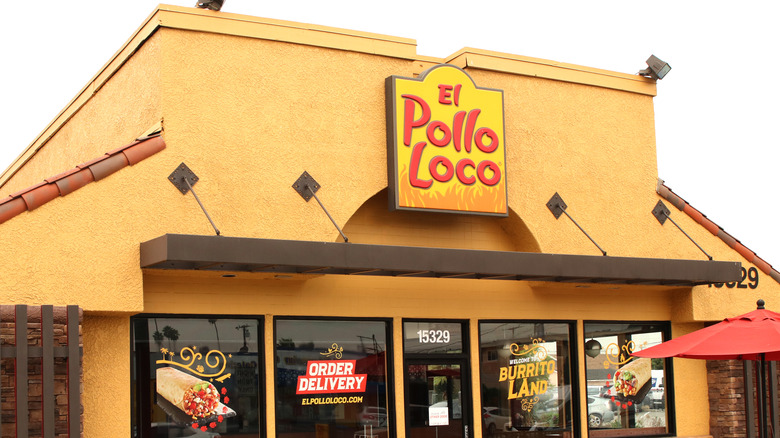 Eric Glenn/Shutterstock
A big part of the holiday season is centered on food, from the Thanksgiving turkey to baking batches of Christmas cookies. Plus, plenty of fast-food restaurants and other brands take this opportunity to bring back popular items, like the sweet potato casserole from Aldi. While a lot of these seasonal products are sweet, if you prefer savory foods, then El Pollo Loco's holiday menu is for you.
Earlier this year, El Pollo Loco released two types of loaded taquito nachos and even brought back a crunchy taco for a limited time, but they're still updating and changing their menu through the holiday season. You can find their full holiday menu online, which includes Chicken Pozole Verde, a 10-piece family meal, and Mexican hot chocolate.
But another star of their holiday menu is the tamale bowl, which comes in a variety of flavors. According to Chew Boom, this is an item that the chain has brought back. Chew Boom reports that you can purchase items from El Pollo Loco's holiday menu until December 26.
What's in El Pollo Loco's tamale bowls?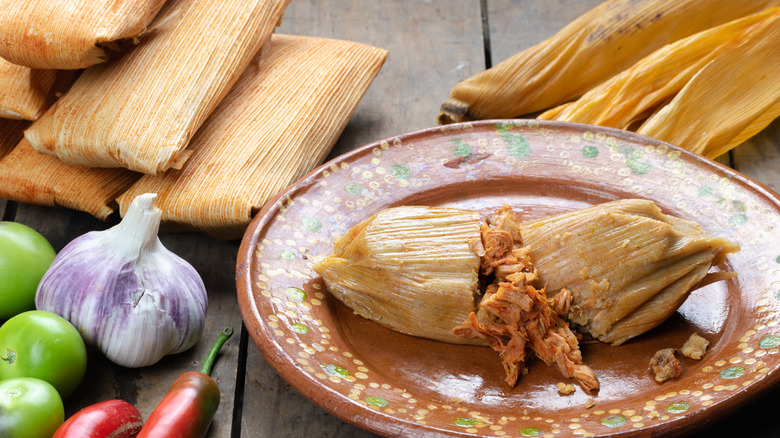 Daniel B4nda/Shutterstock
Wondering what's in El Pollo Loco's tamale bowls? Customers have three options to choose from: the Tamale & 2 Piece Bowl, the Tamale and Taco Bowl, and the Double Tamale Avocado Bowl. Based on the photos on El Pollo Loco's website, each bowl comes with a bed of rice topped with beans and at least one tamale, which is a Red Chile Chicken Tamale.
All of the individual ingredients in each bowl comes up when you click on the nutrition info link under the photo, and it looks like the Tamale & 2 Piece Bowl come with two pieces of the chain's classic fire-grilled chicken. The Tamale and Taco Bowl comes with a Taco al Carbon, and of course, the Double Tamale Avocado Bowl comes with an extra tamale and slices of avocado.
Which tamale bowl sounds the most appetizing to you? If you want to try making your own tamale bowl at home, try this tamale recipe. With your leftover tamales, make sure you know this trick to reheat them up perfectly.