Here's The Best Use For Leftover Turkey, According To Andrew Zimmern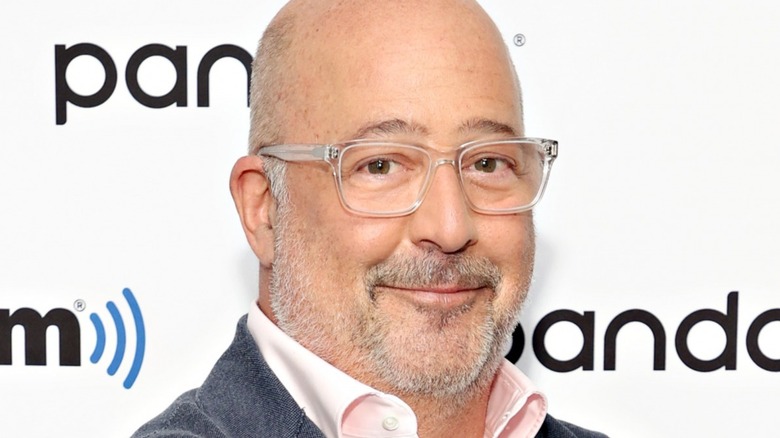 Cindy Ord/Getty
While the turkey steals the show the day of Thanksgiving, the iconic holiday bird can become even more appealing in the following days. There is no shortage of uses for leftover turkey and the internet is happy to provide. The New York Times' cooking section has a specific page dedicated to recipes that use Thanksgiving leftovers, and we have our own list of suggestions as well.
From a riff on chicken salad to a Thanksgiving-themed pizza topped with diced turkey to the classic standby of turkey sandwiches — which 52% of the population agrees is the tried and true best way to use those extras — the internet has spoken, and it can't get enough of Thanksgiving leftover recipes, especially ones where turkey takes center stage. And if you thought all options had been exhausted, think again, because Andrew Zimmern is coming in hot with even more savory ways to reuse all that poultry. 
Impastable!
Andrew Zimmern is no stranger to using leftovers in his own cooking — he routinely makes salad dressing using oil from jarred artichoke hearts, and turns leftover bread into bread pudding. So, it's no surprise that he has a great suggestion for using up your remaining Thanksgiving fare, specifically turkey. Ever heard of Tetrazzini? According to The Spruce Eats, Tetrazzini is a spaghetti dish "made with poultry or seafood," and Zimmern's version of the dish looks tasty enough to impress any family and friends that might be lingering after the holiday.
Zimmern's version, which he recently posted on both Instagram and his website, uses the "last scraps of meat and the salty kiss of some killer parmesan." The "Bizarre Foods" host calls the dish "creamy, dreamy and delicious," and it's easy to see why: the pasta looks like a dream meal, full of rich fats, protein, and savory notes from the turkey and parmesan. Fans agree it looks "comforting!" and one even noted that she "Made this recipe last year, and the kids loved it!" Safe to say, this may very well be the best way to revitalize your Turkey Day food!