The Real Reason Domino's Is Having Delivery Problems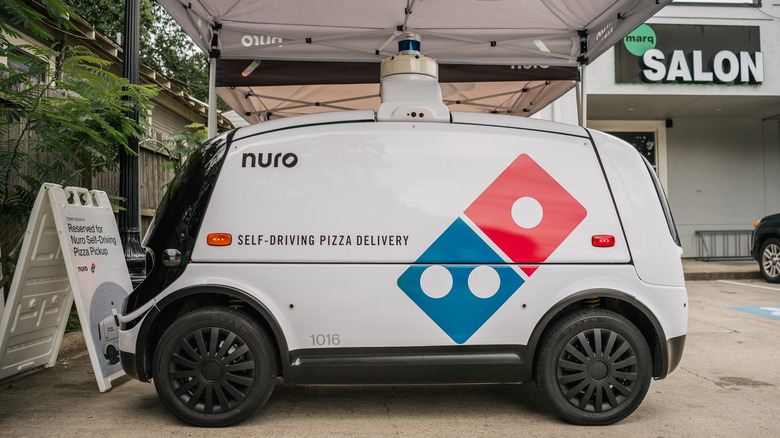 Brandon Bell/Getty Images
From a pizza craving to the weekly dinner tradition, Domino's pizza delivery is a staple in many households. The ability to push a button and have a hot, fresh pizza arriving at the door is a convenience of which many people have become accustomed. But regardless of the relative ease of ordering, not to mention the many potential freebies offered by Domino's, there might be a little glitch in having that pizza arriving at your doorstep.
A constant story in the news cycle has been disruptions to the supply chain and their impact on business. While Insider reports that major pizza chains, like Domino's, were better suited to handle some of the obstacles, another issue is causing issues. Although Domino's saw substantial growth in the previous year, the franchise reported a 1.9% drop in same-store sales in its October 2021 earnings call, per CNBC. The outlet noted this situation hasn't happened in 10 years.
And while that percentage may not seem substantial, the number doesn't equate to the pizza demand. While the brand has managed to keep the dough rising and the cheese melting, another issue is getting the company sauced on its bottom line. Without enough workers, the pizza delivery business might leave consumers hungry for their favorite slice.
Is there a solution to Domino's delivery problem?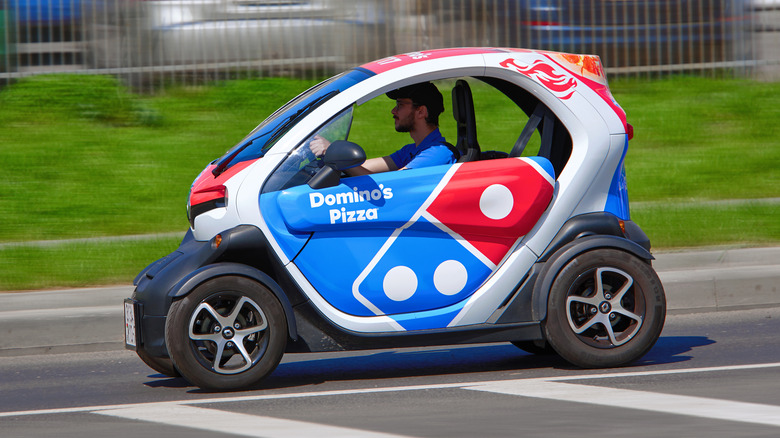 Tricky_Shark/Shutterstock
Some people might like a cold slice of pizza for breakfast, but waiting too long for that pizza delivery can lead to hungry, unsatisfied customers. As reported by Bloomberg, Domino's is facing a delivery problem, and the solution might not be an easy one to fix. With reduced delivery drivers and restaurant staff, frustration is being tossed around with that pizza dough.
In the same earnings call (per The Motley Fool), CEO Ritch Allison said the staffing issue "had a disproportionate impact on our delivery business." As a result, he said the chain had "launched a new ad campaign to support the delivery business" and would "continue to build awareness of Domino's car side delivery," which is just order pick-up without having to come inside the store.
Of course, much of the appeal of ordering pizza is the convenience of home delivery. Although Domino's has experimented with self-driving pizza delivery, the option isn't widely available. If consumers are unwilling to make that trip to their nearby Domino's, and the location just doesn't have delivery drivers, they could seek out a pie elsewhere. Even though Domino's has sliced off a huge market share of the pizza business, its success does not happen because of dough, sauce, and cheese alone. The good news? Domino's still offers "carryout insurance," a humorous but handy replacement order guarantee for customer excuses ranging from "I braked. It flew," to "My kid sat on it."