The Real Reason Domino's Is So Successful Right Now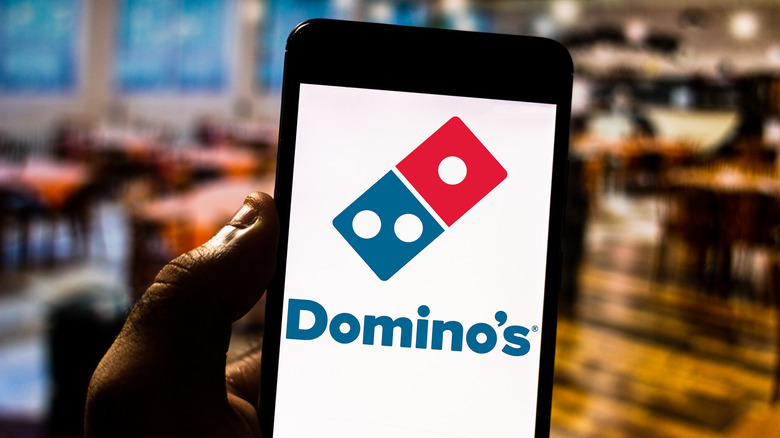 Shutterstock
It's been a tough year for the restaurant industry. Due to the COVID-19 pandemic, many restaurants have had to close their doors, while others have been forced to layoff staff or reduce employee hours in many locations. With many cities and states mandating a limited indoor dining policy for much of the last year, restaurants have had to pivot to mostly a delivery- and pickup-focused model, increasing their menu's eat-out options in order to stay competitive in the new socially distanced world.
While it has been a tough transition for many, the popular pizza chain Domino's was pleased to report that they have been able to weather the changes quite well and come out of the first fiscal quarter of 2021 with a strong performance. According to their Q1 earnings report, Domino's reported company-wide revenues of $1.03 billion, a 12.2% increase over the previous quarter, per National Restaurant News. Company-wide sales have risen by almost 20% in the first quarter of 2021 as well, with a 6.8% growth in delivery sales alone, according to BDaily News. And there's one big reason for the recent success.
Domino's carside delivery service has been a game changer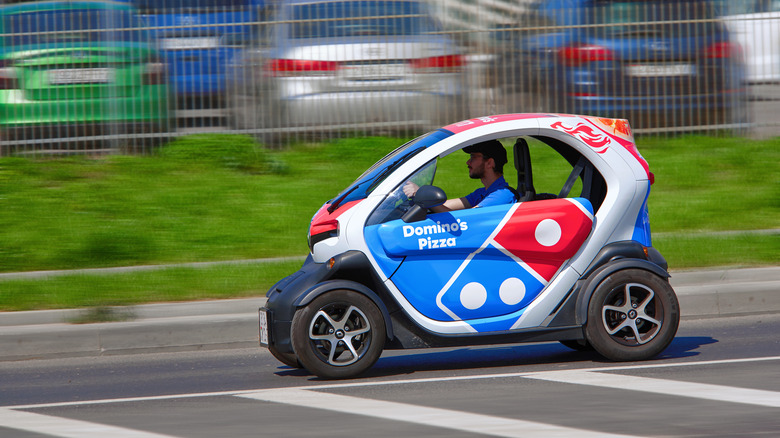 Shutterstock
Domino's has been so successful recently, in large part, due to a strong delivery model. As a result, they have more easily adapted to the new restaurant industry environment by focusing primarily on their delivery and take-out options. Perhaps most importantly, the company has also implemented a new carside delivery service, which the chain reported has been a key element in bringing in new customers.
"We just launched a campaign highlighting our carside delivery ... which will remain an important part of our strategy as we continue to evolve the carryout experience to reach the new, largely untapped drive-thru-oriented customer," Domino's CEO Ritch Allison said, via National Restaurant News. 
The new carside delivery, as well as traditional delivery and pick-up options, continued to drive sales even during the lockdowns. Domino's also cited their transparent prices and lack of hidden fees as a reason why customers preferred their delivery offerings over competitors, particularly third-party delivery companies.