Aldi Shoppers Are So Excited To Grab These Returning Holiday Pizzas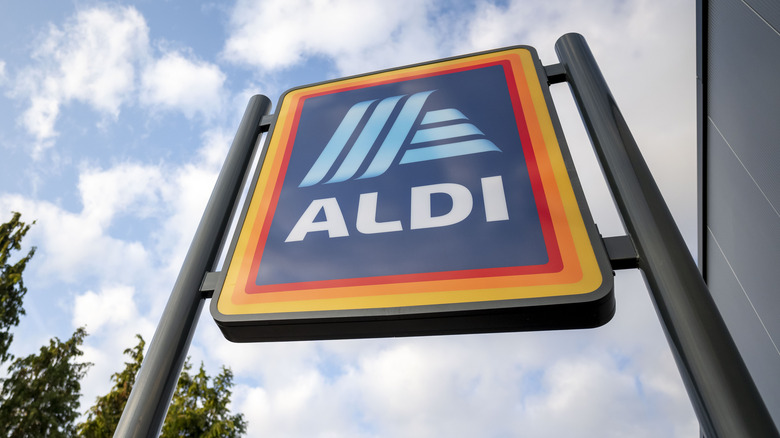 Matthew Horwood/Getty Images
Aldi is always such a fun place to shop during the holidays. Okay, so — truth be told — it's fun any time of year, but one particular thing they like to do at this small (but mighty) grocery chain is to keep the stock rotating so you never know what limited-time-only specials are going to be in store. Around the holidays, then, is when these selections really come into their own. 
After all, Aldi is a German chain, and Germany practically invented so many of the Christmas traditions we all know and love, including Advent calendars, gingerbread houses, candy canes, and decorated trees (via History). And while Aldi offers plenty of winter treats with a European flavor including the Winternacht line of sweets and Christkindl Gluhwein, they know that nothing says "Christmas in America" like star and tree-shaped frozen pizzas. 
They introduced these holiday pizzas for the first time last year, and such a hit did they prove to be that now, in December 2021, they're back for an encore.
Instagram users are loving these cute star and tree-shaped pizzas
As is usual, in this third decade of the new millennium, social media accounts are the first to bring us tidings of great joy. One Instagram fan account posted several pics of the returning Mama Cozzi holiday pizzas with the caption ""You wanna pizza me??" Actually yes, yes we do!" Another opted for a less pun-tastic approach, getting straight to the point with "Holiday pizzas are back!" accompanied by a side-by-side shot of both the star and tree pizzas. 
In case you missed these pizzas last year, and are wondering if they're worth checking out, both are veggie (but not vegan) pizzas featuring mozzarella and cheddar cheeses, with red and green bell peppers to add a little holiday color. The tree-shaped pizza also features pesto cream sauce for a little added "greenery."
Judging by the comments left on both posts, people are pretty psyched to see these pizzas back again. People remarking on the post with the side-by-side star and tree ones suggested they'd be great for an "xmas party" or "perfect for Christmas Eve dinner" and called them "cool," "cute," and "adorable." Over on the thread with multiple photos, though, one person did note that "I felt like maybe the tree one could have looked a little more light [sic] a tree and not a bell lol." Needless to say, that Aldi shopper went with the star pizza instead.