This Nashville Holiday Bar Is Every Home Alone Fan's Dream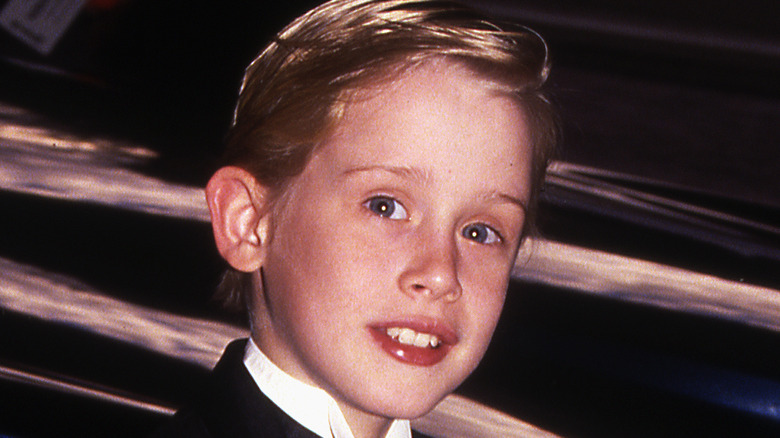 Vicki L. Miller/Shutterstock
You know "Home Alone," of course: The holiday movie featuring Macaulay Culkin as an adorable (or according to his family, very annoying) kid who survives a rogue tarantula, a scary neighbor, and the Wet Bandits all while self-parenting in an enormous house. It first was released way back in 1990, according to Inside the Magic, and has become one of the most beloved Christmas movies of all time. It has also spawned five sequels, including "Home Sweet Home Alone," which opened this year. Thirty-one years of "Home Alone" mayhem means that there are now a few generations of fans that are old enough to experience the latest tribute to this very funny movie. 
According to Travel & Leisure, if you're a fan of the original "Home Alone" movie, you and your friends must head to Nashville, Tennessee's historic Noelle Hotel. (Make sure everyone is with you. Do a head count!) This year the speakeasy-style Hidden Bar located beneath the hotel has been transformed into a magical wonderland we like to call... Kevin McAllister's house. 
Home Alone scenes and themed drinks are available
According to the Narcity, to find the Hidden Bar you head down several flights of stairs to the basement of the Noelle Hotel and open a green, storage closet door. Inside, the bar has been made over to look like the interior of the "Home Alone" house, according to Travel & Leisure. The living room area includes the white fireplace hung with the McAllister family stockings, and Kevin's is right in the middle. There's the little Christmas tree that Kevin chopped down himself, and late '80s décor like floral armchairs and busy wallpaper. The dining room table and chairs are exactly like those in the movie, and just beyond is the kitchen door with dog flap. (The one  Marv tried to crawl through!) 
Best of all, the food and drinks at Hidden Bar are "Home Alone" themed with Little Noelle's Pizza, upscale mac and cheese, and ice cream sundaes. The Hidden Bar cocktail menu shared on the hotel's website has drinks like the "One, Two...Ten" made with rum, walnut liqueur, and cold brew, "Les Incompetents" with Bombay Sapphire gin and orange cream, and our favorite, "Keep The Change, Ya Filthy Animal," a heady punch with Bacardi rum, apple brandy, and cognac. 
So this Christmas instead of wishing that your family would disappear, head to this "Home Alone" homage for a little peace. And if you see the Wet Bandits, buy them a drink — they've been through enough!