Rachael Ray Just Revealed Her Favorite Pizza Toppings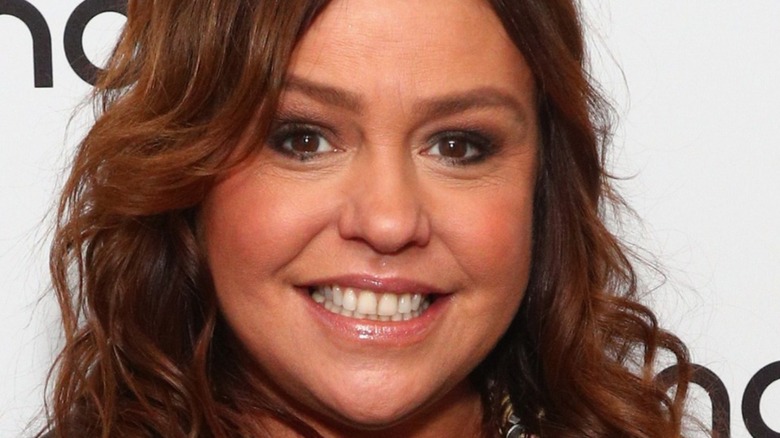 Astrid Stawiarz/Getty
Breaking news ... Alert the media ... (Oh wait, we are the media ... ) Rachael Ray has just shared with her Instagram followers the names of her most yum-o pizza toppings. Okay, now that we've exceeded our excitement quota for the week, let's all calm down and take a deep breath. We're not going to share the names of those toppings for a few more sentences, but if you find the suspense unbearable, we will let slip a teensy hint: You won't be too shocked by anything on the list. (No pineapple, no fish, no kiwi or bananas).
As for how Ray came to reveal her preferred pizzas, she shared pics of some fresh-baked homemade ones on Instagram. Of course she did — you seriously didn't expect her to screenshot her go-to Domino's order, did you? That would hardly be on-brand. While Ray's website once featured an article about the favorite fast foods of other famous chefs, Ray herself was nowhere on the list. (If anyone spots her in the drive-thru at Taco Bell, please let us know ASAP) According to Ray's post, she not only created her pizzas from scratch, but she made two different kinds: one for her and the other for her husband John Cusimano.
Rachael Ray and her spouse have different pizza preferences
So what does Rachael Ray's perfect pizza look like? Kind of rustic and oddly-shaped, but that just makes it more "artisanal," we suppose. She doesn't just go for plain old pepperoni, either. In fact, her personal pizza was meat-free but had three different cheeses: mozzarella, provolone, and pecorino. She also went for a few veggies: red onions, sweet peppers, and hot(tish) cherry peppers. Her husband, on the other hand, did get some meat on his pizza, as the one she made for him was topped with the same cheeses and onions as hers, but also included soppressata as well as hot honey, Calabrian chile paste, basil, and — she couldn't resist –– EVOO. (Interesting that there's none on her own pizza, though.)
As to what her Instagram followers thought of these pizzas, no real surprises here, either. Heart emojis, clapping hands, yum yums, etc. One person, however, coined a new acronym for what must have been Cusimano's pizza, referring to it as a BTS -– not the Korean boy band, but instead most likely an acronym for basil, soppressata, and tomato (sauce). Still, the combo seems to have some tie-in potential ... While the McDonald's BTS meal wasn't all that could have been hoped for, perhaps Ray could try marketing a frozen BTS pizza of her own.