Wolfgang Puck Says This Dish Is A Celeb Favorite On Oscar Night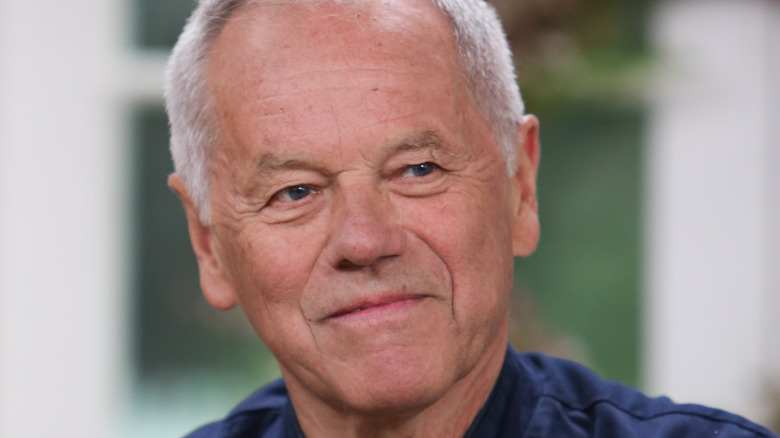 Paul Archuleta/Getty Images
Oscar attendees not only get to strut their designer-labeled stuff on the red carpet, rub elbows with fellow A-listers, and possibly take home a coveted Academy Award. They can also top off the evening in epicurean ecstasy enjoying the expertly prepared food of Wolfgang Puck at the event's most well-known after-party. Held at the Dolby Theatre, this year's Oscars Governor's Ball will be featuring dishes ranging from Miyazaki beef to Maine lobster pot pie to cacio e pepe macaroni, says ABC. 
With Ghetto Gastro joining forces with Wolfgang Puck this year, People reports there will also be new dishes with an African vibe like ancestral roots waffles with fried chicken and spicy sovereign syrup, and cornbread with crab and caviar. The stars can even wash it all down with a Chardonnay or Cabernet created specifically for the event by Francis Ford Coppola's winery.  
It all sounds like Shangri-La for your taste buds. After nearly 30 years of catering the Oscars' Governor's Ball, Puck knows exactly what dishes Hollywood's leading ladies and men crave. And one dish stands out as a perennial favorite, according to Puck.
Hollywood's elite have a penchant for savory foods after the Oscars
It turns out that the silver screen's movers and shakers prefer a certain flavor profile after the Oscars — it's all about the savory stuff. As Puck shared with Hello!, "Mac and cheese, chicken pot pie, and risotto all go down well. The savory goes down much better than dessert!" And the one dish that he knows he must serve to appease the masses is his scrumptious chicken pot pie. 
The biggest fans of his poultry-based masterpiece, according to the article, are Barbara Streisand and Prince Albert of Monaco. The Prince, in fact, once tried to convince Puck to open a new location of his Los Angeles-based Spago restaurant in Monaco, so he could enjoy it more frequently. Yes, it's even a dish fit for royalty.  
With an Oscar menu that will include Smoked Salmon Oscars Matzo, PBJ Macarons, Dry-Aged Wagyu Beef Sliders, Oyster Mushroom Schnitzel, Duck Pastrami, and Pistachio and Rose Water Pillow Cakes, it's amazing that a chicken pot pie is consistently the most highly anticipated dish. Then again, it's not your average pot pie. This one is the brainchild of Wolfgang Puck. And it looks amazing.