Is Giada De Laurentiis Related To Francis Ford Coppola?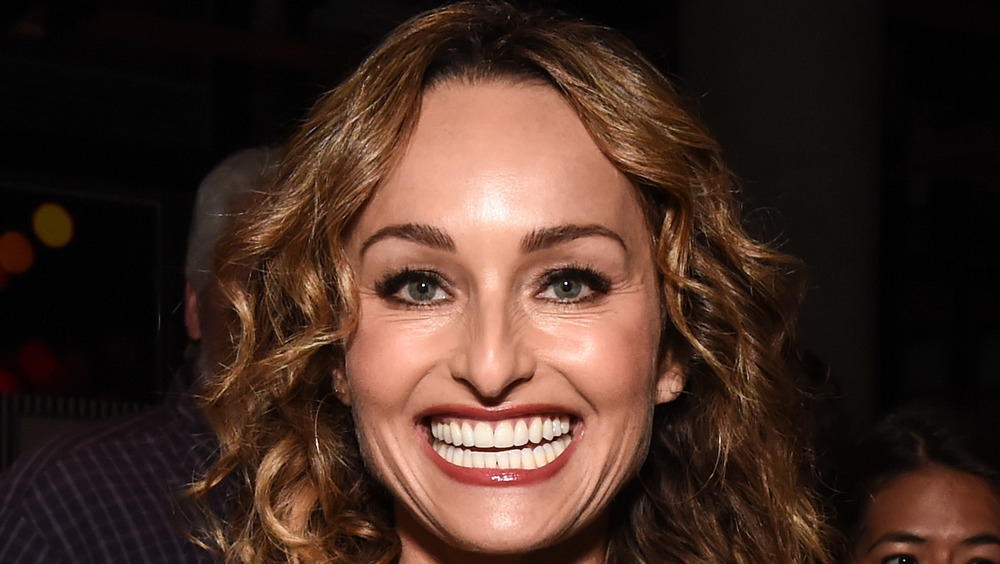 Daniel Zuchnik/Getty Images
Giada De Laurentiis is one of the most famous celebrity chefs to grace Food Network. Per Biography, De Laurentiis made her food debut in 2003 with Every Day Italian and has been charming us with her Italian recipes and California style ever since. De Laurentiis even teamed up with Bobby Flay for a joint mini-show called Bobby and Giada in Italy. The two chef friends take a nice international road trip through Italy and per People, even De Laurentiis' famous mom, an Italian actress who made her acting debut in Waterloo, makes an appearance, imparting her wisdom on the two, "Here, you learn to relax," says Veronica De Laurentiis. "Because things don't work the way you want them to work. So you learn about patience."  
De Laurentiis' mom is not the Food Network's star's only famous connection, and it got us wondering, who else is Giada De Laurentiis related to? De Laurentiis' dad, Alex De Benedetti, is also a movie producer and actor. Her brother Igor also claims the movie magic of Hollywood as his career of choice, acting in the movie 10th & Wolf, according to IMDb. But those are not her only celebrity connections. Could De Laurentiis be related to one of the biggest and most famous Italian-American Hollywood film directors, Francis Ford Coppola?
Giada De Laurentiis has no relation to Coppola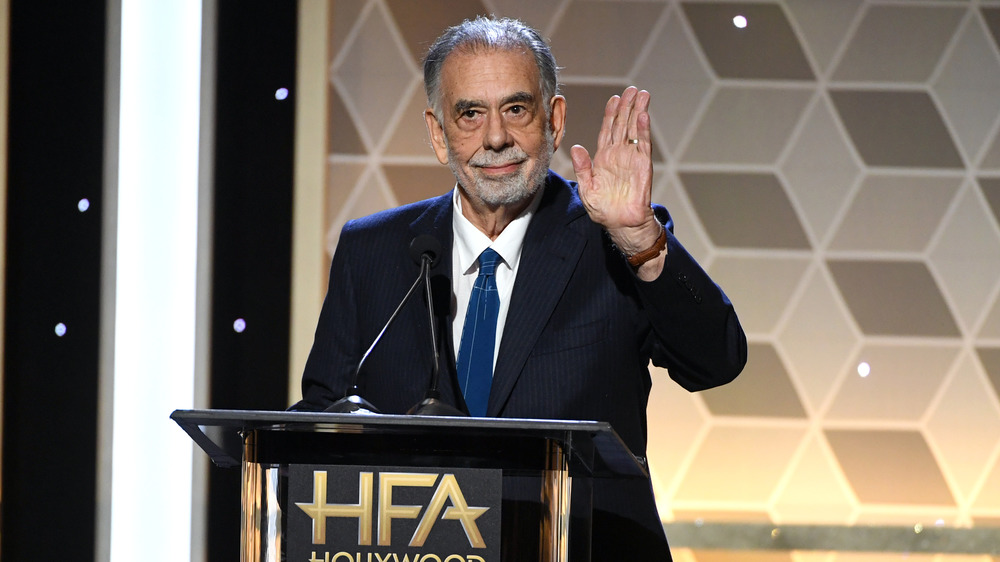 Kevin Winter/Getty Images
De Laurentiis does come from quite the famous Italian family tree. It's easy to assume she might be related to the Oscar winning director of The Godfather. However, while Nicolas Cage has the dubious honor of saying he is part of the Coppola family, the limbs of De Laurentiis' family tree stretch in a different Italian direction. Giada De Laurentiis is, in fact, not related to Francis Ford Coppola. She is however, the granddaughter of another famous Italian movie maker: Dino De Laurentiis. Per IMDb, Dino De Laurentiis who made movies like the 1976 version of King Kong, Dune, and The Red Dragon, is Giada De Laurentiis' mother's dad. 
It is clear to see that the entertainment industry runs through the De Laurentiis family's blood. In fact, Eater reports her famous family connections and an article in Food & Wine led to Giada De Laurentiis getting her television break with the Food Network. And we are so glad it did. Giada De Laurentiis was able to meld her love and passion for food with her family's entertainment knack and she has been serving up that Italian love ever since.