DJ Khaled's Wings Now Come In A Plant-Based Version, Too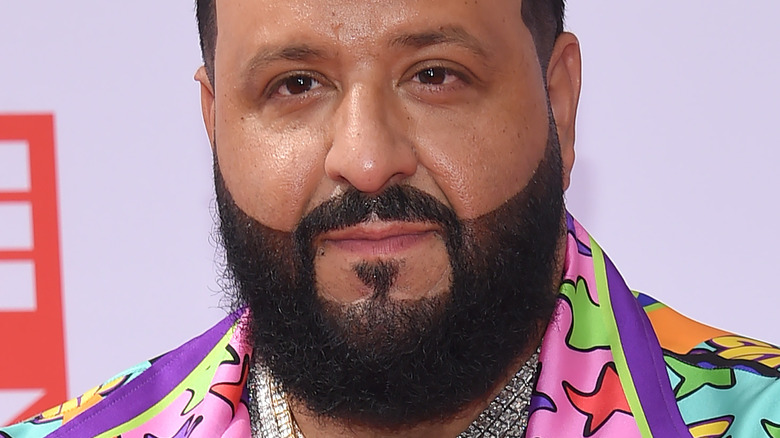 DFree/Shutterstock
Trying to cut down on your meat consumption or thinking about switching to a vegetarian or vegan diet? If you've been grocery shopping recently, you might have noticed that there are a lot more Beyond Meat products in the aisles. Plus, fast food chains have been coming out with plant-based versions of meals. It seems that the range of plant-based possibilities has grown a little bit more, courtesy of a celebrity better known for musical collaborations with artists like Future, Rick Ross, and Nicki Minaj.
DJ Khaled has a brand called Another Wing, which operates as a ghost kitchen and sells products through delivery services. Up to this point, the wings – as well as the tenders on the menu – have come from actual birds. Another Wing also joined the chicken sandwich wars. But anyone who might have thought the brand would keep playing the same meat-based tune would be mistaken. As reported in a press release (via QSR magazine), Another Wing has joined forces with LikeMeat to launch LikeWings, a plant-based alternative to DJ Khaled's chicken wings.
What sauces do DJ Khaled's plant-based wings come with?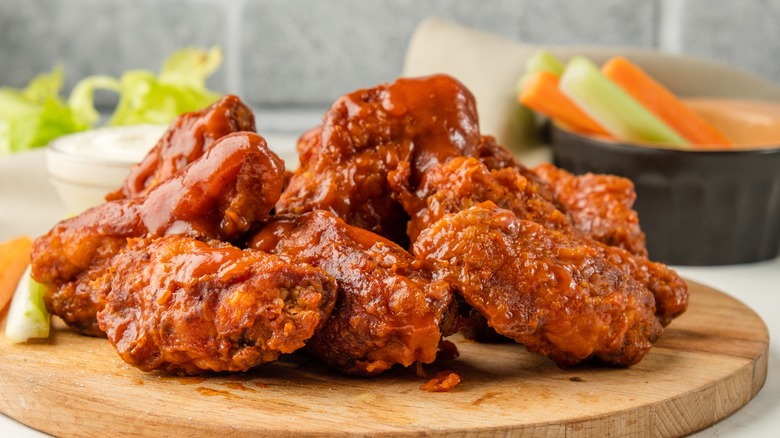 Axel Mel/Shutterstock
We tried DJ Khaled's wings when they came out. After testing different colorfully named sauce options, it seemed that the Don't Quit Nashville Hot was the spiciest flavor, and Mogul Bourbon BBQ seemed designed for people who like a sweeter sauce. Wondering what sauces you can get LikeWings with?
A press release published by QSR magazine states that these plant-based wings come in flavors like You Loyal! Lemon Pepper, Honey! Honey! Hot Honey Sriracha, and They Don't Want You To Win TRUFFALO. Based on our taste test, They Don't Want You To Win TRUFFALO is creamy and balanced while you should expect the hot honey sauce to be more sweet than spicy. 
Delivery orders are currently possible through services like DoorDash, UberEats, GrubHub, and Postmates. In addition, on April 20, the neighborhood of Wynwood in Miami will have access through a pop-up wing dispensary, courtesy of a collab with The Flowery. Of course, anyone looking for even more plant-based wing opportunities can try our recipe for air fryer BBQ cauliflower wings.