Wendy's Just Perfectly Roasted McDonald's Breakfast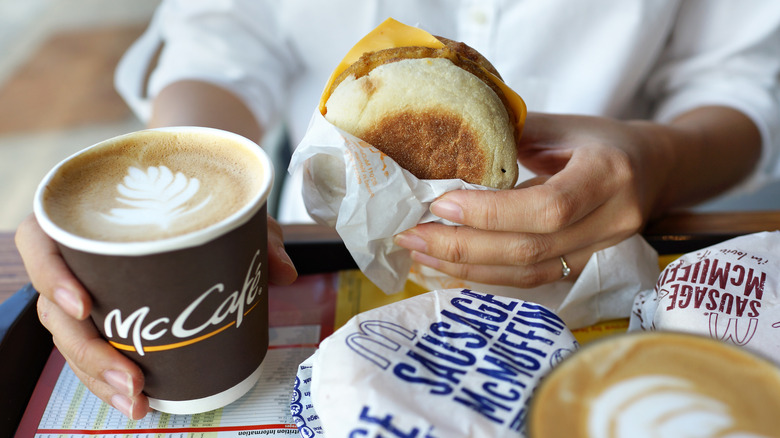 AngieYeoh/Shutterstock
If you've ever scrolled through Wendy's Twitter account, you know that the company holds no punches. On its Twitter feed, Wendy's called out a hilarious truth about drive-thrus and has come after other brands — remember when Wendy's roasted Oreo over some milk? Today's target was McDonald's, and this time the restaurant chain jokingly attacked its fast food competitor on both Twitter and Facebook.
On Twitter, Wendy's posted a photo of what appears to be an egg product with a Spongebob face on it with the caption, "If your egg wants to go jellyfishing, you picked the wrong breakfast." On Facebook, Wendy's is a little more explicit about its target. In a Facebook post, the chain wrote, "We only served HAND CRACKED EGGS for breakfast because unlike a certain clown we were raised that the RIGHT WAY isn't always the EASY WAY."
Ultimately, Wendy's is poking some fun at McDonald's with the clown reference while claiming that its eggs are more delicious. Do you think Wendy's has the best fast food egg sandwich breakfasts?
Here's what social media has to say about Wendy's roasts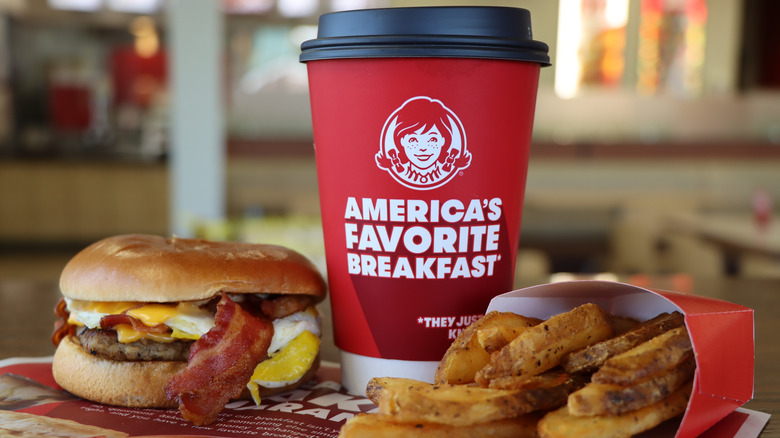 Deutschlandreform/Shutterstock
This isn't the first time that Wendy's has playfully criticized McDonald's online. Twitter users loved it when Wendy's trolled McDonald's over its ice cream machines, which seem to always be broken. But this time, Twitter wasn't completely on Wendy's side. In the comments of Wendy's tweet comparing some fast-food eggs to a sponge, one person responded with "You've never made anything half as delicious as a McGriddle and you know it." It looks like there are some McDonald's breakfast fans out there who disagree with Wendy's. Another commenter did say they liked Wendy's Maple Bacon Chicken Croissant better than anything McDonald's served, giving Wendy's a point.
But one other Twitter user took issue with Wendy's comment, thinking it wasn't too funny. They wrote, "You don't tweet for 4 days and this is what you come up with?" Do you think Wendy's past roasts have been more entertaining?
On Facebook, people were also sharing their thoughts on Wendy's own breakfast. In the Facebook comments, one person said, "If you like crusty green mold on your sandwich, go to Wendy's!!" A few other people said they couldn't buy breakfast at Wendy's for various reasons, including dirty stores and broken ovens. Whether or not Wendy's got the reaction they were hoping for, people certainly engaged with these posts.