The Unexpected Dish That Won The Trader Joe's Corn Recipe Contest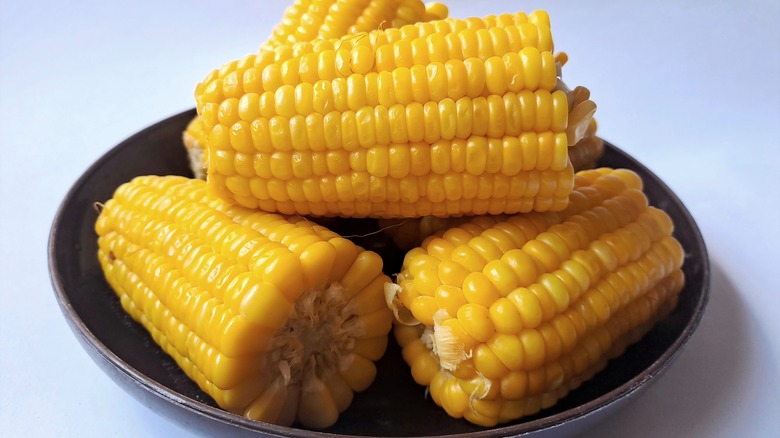 grey_and/Shutterstock
Loyal Trader Joe's customers will head straight to their nearest store to find their favorite items, but it turns out not all of the brand's gems are in stores. Trader Joe's website has plenty of recipes for their customers and, as part of a contest, the brand even invited fans to submit their own recipes featuring corn.
According to the rules of the contest, recipes were required to include at least one corn-based ingredient, and each dish was limited to five ingredients, but salt, sugar, butter, and cooking oil were considered "freebies." Of course, given that this was a Trader Joe's recipe contest, all the ingredients had to be from, you guessed it, Trader Joe's. If you're looking to try something new on a weeknight, recipes with just a few ingredients are ideal!
The contest winners were announced on the Trader Joe's website. The winner of the recipe contest is Van Fulton, who gave cupcake lovers a twist on the sweet dessert. The recipe is Corn & Hatch Chile Cupcakes with Honey Buttercream with Trader Joe's cornbread mix as the base of the cupcake. Trader Joe's Hatch Valley Salsa is sure to bring some spice and flavors you don't find in a typical dessert, but we think that the honey buttercream is a great way to complement this. We imagine the sweet honey will tone down some of the heat without completely overpowering the hatch chiles.
Here are the runner-up recipes from Trader Joe's corn recipe contest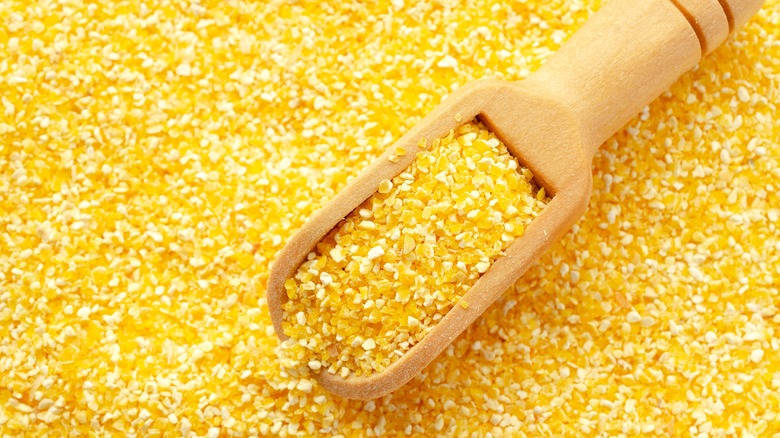 Andrei Dubadzel/Shutterstock
Not feeling like cupcakes? There are plenty of other ways to use up some of Trader Joe's corn products, or corn products from other grocery stores. If you have a bag of corn that's been sitting in the freezer, you could use it up by making a cheesy jalapeño corn dip, which was the first runner-up in Trader Joe's recipe contest. There's a bit of spice from Trader Joe's Crunchy Chili Onion and jalapeños, but if you don't want to include any hot peppers in your dish, try this recipe for Mexican street corn salad, or Esquites. We also think that frozen corn and fresh tomatoes make a delicious summer salad that's colorful and fresh.
The second runner-up recipe is grilled polenta topped with peaches and feta cheese. Grilling peaches is one of our favorite ways to enjoy summer fruit, but just make sure that you don't make these common mistakes when grilling fruit. And, if you need an idea for date night, you can pick up the ingredients and cook one of these recipes with your partner, or participate in Gen Z's Trader Joe's date night trend.