What Bobby Flay Really Thinks About The Bear's Hot Chef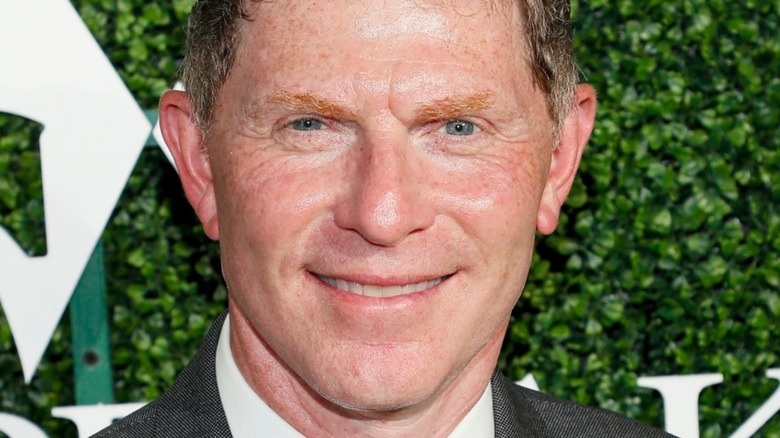 Paul Morigi/Getty
Hulu's new hit series, the restaurant TV drama "The Bear," centers around an up-and-coming chef who returns to his hometown of Chicago to take over kitchen duties for his Italian-American family's business (per Reel Mockery). The family's sandwich shop, "The Original Beef of Chicagoland," is a fast-casual food store when it appears in the opening scenes of the show. The chef, Carmen "Carmy" Berzatto, played by Jeremy Allen White, is the proverbial prodigal son who has now returned, but not to entirely open arms. The hard-working but defiant staff at "The Original Beef of Chicagoland" don't find Carmy nearly as dreamy as viewers of the show seem to.
In part, the disdain from the staff is partially Carmy's fault for trying to introduce his fancy restaurant work style to the group, which ultimately alienates them. Although the show is a hit, some real-life restaurant professionals find its hyper-realistic depiction of kitchen dynamics somewhat difficult to watch, according to Bon Appétit. Though many people choose to focus on White's dreamy blue eyes and perpetual bedhead (via GQ), others prefer to narrow in on the depiction of the food service industry and how it's being portrayed on screen (per Romper). Even White hilariously recognized the potential thirst trap his hot chef has set (per NPR). 
However, White's "lustful" depiction of hot chef Carmy (via Variety) isn't necessarily what has real-life celebrity chef Bobby Flay intrigued by "The Bear."
Bobby Flay was ready for a feel-good restaurant show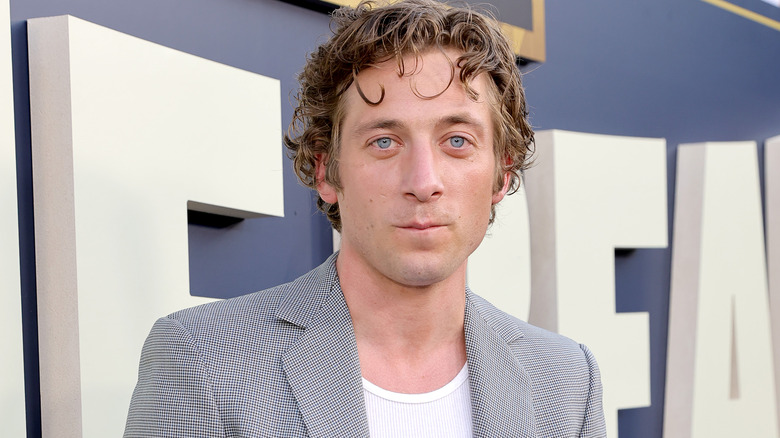 Amy Sussman/Getty Images
Some people who have worked in restaurant kitchens find "The Bear" triggering to watch (per Bon Appétit). One pastry chef, formerly of Danny Meyer's Eleven Madison Park — which once got a 1-star New York Times review — confessed of the show, "I can't have this in my brain." However, there's one person involved in the food industry who finds the show enjoyable: Celebrity chef Bobby Flay. The Food Network star, like main character Carmy, comes from a family in the restaurant business, per Sun Sentinel. 
Flay said that he sees the show as projecting a balanced — if not fully positive — image of working in a kitchen. "I've worked in the restaurant business for thirty-something years," Flay told Parade. "I've had some of the best moments of my life in the restaurant business, and I like to see it get a positive spin that it deserves." As for White's portrayal of an up-and-coming chef whose career trajectory takes a hard left after the sudden death of his brother? The New York native recognizes how challenging the role may be, but he believes that White and his cast mates are doing a great job. 
Flay has seen a few episodes, as he told Parade, but what he didn't mention is that he's name-checked within the first 10 minutes of the first episode. "One plus one equals you're an a**hole, Bobby Flay," one of the restaurant workers snarks at Carmy (via Subs like Script). "Don't call me Bobby Flay," Carmy claps back.