Fans Just Received The Best News About Restaurant TV Drama The Bear
Eugene Powers/Shutterstock
FX's new hit restaurant-themed drama has clawed its way into a lot of watch lists and those involved have taken notice. On Thursday, FX made an announcement that is sure to make those who have already binged every episode "bear-y" happy.
No, "The Bear" isn't going to incorporate an actual bear in the cast moving forward. Additionally, you can rest assured that the show's setting is not relocating to Bear, Delaware, either. There are no indications of Hanna-Barbera "Yogi Bear" product placements. While at this point there are no guarantees that the show won't ever depict the fictional restaurant serving up bear meat as an entree, that's completely beside the point of FX's big reveal.
Cinema Blend says that the success of the show, which might be the television series with the most realistic restaurant setting, has exceeded FX Entertainment President Eric Shrier's expectations. More importantly, fans aren't going to have to go into hibernation anytime soon.
Not a bear market for this show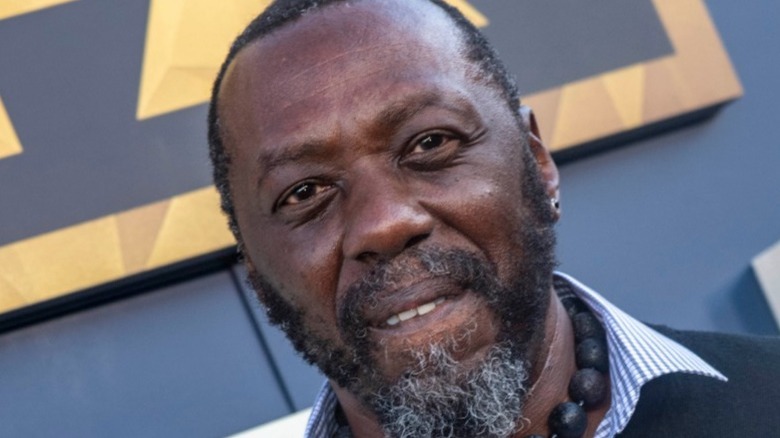 Eugene Powers/Shutterstock
On Thursday, FX bared it all and shared that it had green-lit a second season of "The Bear." The show that has many fans wondering whether Jeremy Alleb White's character Carmen "Carmy" Berzatto is based on a real person will have more episodes, according to Variety.
The first season just dropped on Hulu on June 23, so this is a quick move. The drama is set in a sandwich shop in Chicago, which Berzatto takes over for his late brother. Bon Appétit talked to actual chefs after the eight-episode release and many of the interviewees said the show's realism was so thorough that it actually triggered bad memories for them. For people who have only eaten in restaurants, then, it's a great way to see what it's like inside the kitchen.
Yet, the show has had greater appeal. Vulture explains that many viewers have developed an appreciation for White's depiction of Berzatto. Whether that's the main reason people watch or not, FX's Entertainment President Eric Shrier is just happy that the show is mauling the competition. "The Bear has exceeded our wildest creative, critical and commercial expectations," Shrier told Cinema Blend. "We can't wait to get to work on Season 2." Variety doesn't list a release date beyond sometime in 2023, so fans will have to bear a little wait. When Season 2 drops, though, it should be a Kodiak moment.