43% Of People Surveyed Say This Celebrity Chef Has The Best TV Programs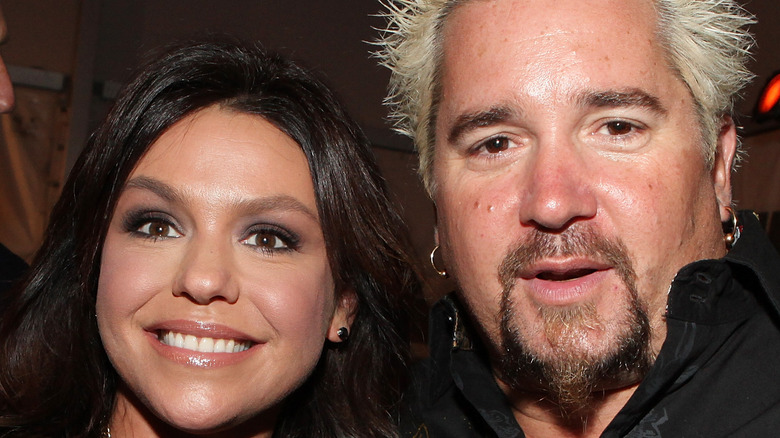 Roger Kisby/Getty Images
Sitting down in front of the TV with some junk food while some of the best chefs whip out decadent meals, walking us through recipes we'll never make, or yelling at amateur chefs is entertainment that never gets old. Celebrity chefs and their TV shows carry a large appeal with everyone from home cooks to those who despise being in the kitchen. The interest in cooking shows despite not having a love for cooking is an interesting phenomenon that, according to HuffPost, is known as "vicarious consumption." Almost everyone loves food and watching someone prepare a delicious meal can bring a level of satisfaction.
Since the days of the first ever cooking show, viewers have enjoyed the insight into chef's kitchens. Turning on the TV, there's sure to be a cooking show or competition on with an array of celebrity chefs hosting their shows. However, there's one chef that is by far the most popular.
A Master Chef rises above the rest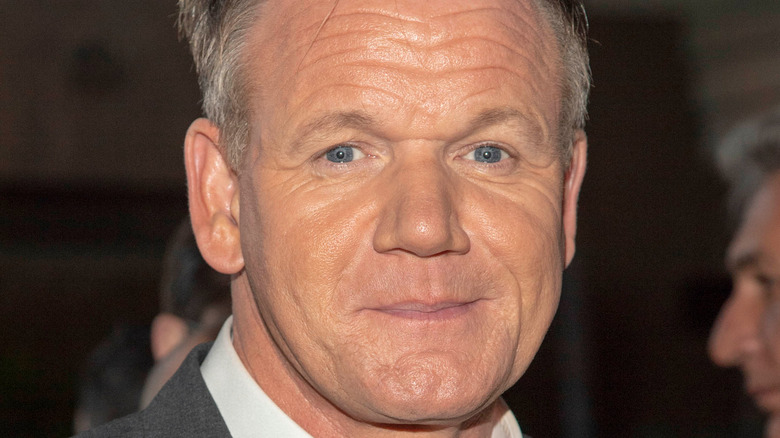 Eugene Powers/Shutterstock
Mashed recently asked readers, "Which celebrity chef has the best TV programs?" and got 599 answers, with one chef garnering almost half of the votes. The Mashed survey saw six celebrity chefs named as the culinary experts with the best TV programs. At the bottom of the list is Giada De Laurentiis with 5.34% or 32 total votes. The Barefoot Contessa, Ina Garten, came in fifth at 5.84% or 35 votes. People relish seeing him beat Bobby Flay is next on the list at 9.18% or 55 votes. Rachael Ray combined talk shows with cooking shows and is at third with 79 votes or 13.19%. The king of Flavortown, Guy Fieri, came in second with 23.37% or 140 votes.
Beating out the other chefs by a long shot is Gordon Ramsay. With his plethora of TV shows ranging from judging amateur chefs to saving hotels, his wide variety of programs has paid off in Ramsay's spot as surveyors' favorite celebrity chef at a whopping 43.07% or 258 votes. There's no denying Ramsay's success as a TV personality. According to Forbes, Ramsay's shows rake in over $150 million in ad revenue for Fox and more than 75 hours of programming.