The Sweet Way Ree Drummond Is Celebrating Her Son's Football Career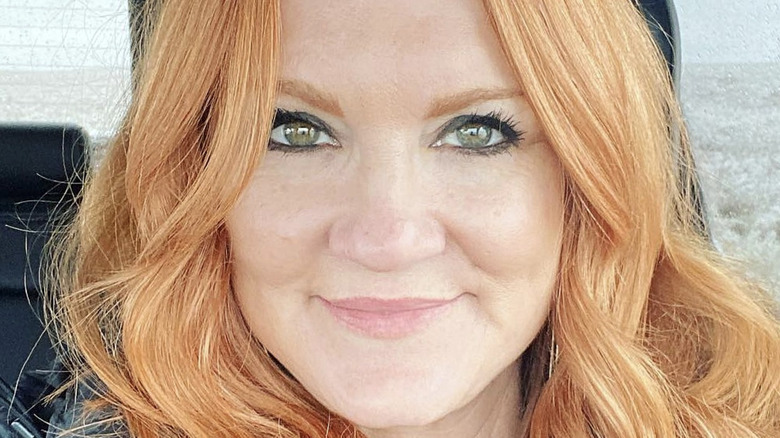 Bobby Bank/Getty Images
Ree Drummond hosts her own cooking show, owns a thriving mercantile store, and has a successful product line, but at her core, she's all about family. Per Outsider, Drummond is a mom to 4 children, one foster son, and seven dogs including, four basset hounds, two labradors, and one German shepherd (via The Pioneer Woman).
Throughout her years as a Food Network icon, fans have gotten to know Drummond's children and have been given a close look into their private lives. Fans were treated to behind-the-scenes looks at her daughter Alex's wedding and even got to watch the process play out on the special televised episode.
Drummond has taken fans along to witness her daughter Paige's college graduation and son Bryce's budding college football career. Her three sons, foster son Jamar included, are pursuing a college football career in college. Ree is no stranger to cheering on all of her boys when they played for the hometown team, Pawhuska Huskies (via another Outsider article). And, Drummond organized a special photo shoot to celebrate her youngest son going off to college,
Mom and Son pose together on Pioneer Woman Magazine
Ree Drummond and Todd Drummond graced the cover of the fall issue of The Pioneer Woman Magazine (pictured). Drummond couldn't help but gush over the accomplishments of her youngest son. In the magazine, Drummond said, "I couldn't be prouder of the dedication Todd has shown. I'm a Todd—and Huskies—fan for life!"
Drummond attends almost all of the Friday night football games, admitting that it is one best events in a small town but equally stressful because her son is the quarterback (per People). In fact, Todd took after his older brother, Bryce, by starting as a varsity quarterback. When Drummond is in attendance, her cheering definitely does not go unnoticed. Todd admitted that his mom's cheering level is 11 out of ten. In June 2022, Todd committed to playing football at the University of South Dakota and mom couldn't be happier or more proud.