Ree Drummond's Valentine's Day Post Wasn't About Ladd At All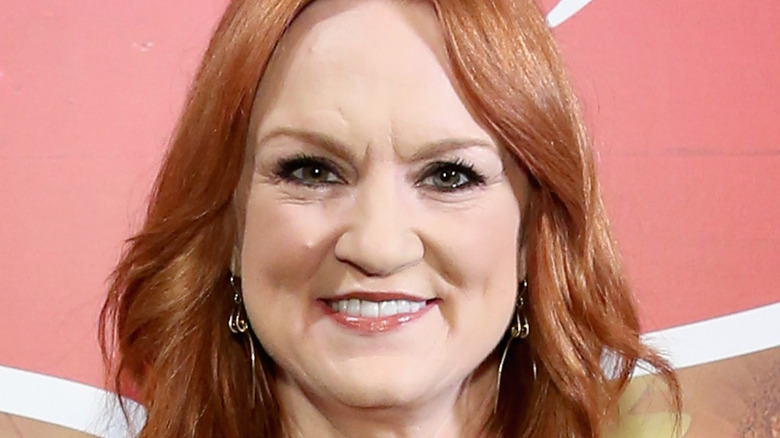 Monica Schipper/Getty Images
However you celebrate (or don't celebrate) Valentine's Day, it's a day to show love to those who matter in your life. While some people choose to buy flowers and chocolates or cook a romantic meal, others prefer sharing their love for the world to see on social media. Even famous chefs, who usually entice fans with photos of their mouth-watering meals, took time out on Valentine's Day to share their love for those close to them. In addition to Ina Garten sharing her Valentine's Day main course, she also posted a pic of her "one and only Valentine," her husband Jeffrey. Another Food Network star sharing the Valentine's Day love is the Pioneer Woman herself, Ree Drummond.
Drummond affectionately refers to her other half as Marlboro Man, aka her cowboy rancher husband, Ladd. Ladd is no stranger on Drummond's Instagram account, with photos of him flooding her feed. In a November post, she showed the duo walking as one of the new hobbies they'll enjoy as soon-to-be empty-nesters. Ladd survived a life-threatening neck fracture in 2021, and the couple has made sure not to take any of their time together for granted. While fans may have assumed a gushy Valentine's Day post would be for her hubby, this year, that was not the case.
Show some love to your best friend
Ree Drummond made sure to celebrate Valentine's Day by sharing a heartfelt post for her childhood BFF, Beccus. She knows her oldest "womb to tomb" friend because their parents were best friends, too. On Valentine's Day, Drummond's bestie texted her some memories from when the two got into some unusual predicaments as kids. Drummond confirmed that the pair sent one another flowers from a special "secret admirer" and once toilet-papered their own houses so they wouldn't have to run around the neighborhood. Drummond wrote, "Romance is fine and all, but true love to me is Beccus. She inhabits all the weirdest parts of my brain and heart that no one else on Earth understands" (via Instagram).
Drummond continued that she would tell her children "Beccus bedtime stories" from their rambunctious childhood adventures. It appears the stories had a lasting effect, as Drummond's daughters both commented on the post, with her daughter Paige writing, "Beccus stories are the best!" Several fans shared the love, treasuring memories and stories of the "Beccus" in their lives. While Beccus earned her rightful spot on the Valentine's feed, Drummond hasn't forgotten about her other love, her husband Ladd. Last Valentine's Day she shared a sweet snap of the two embracing in kitchen.