The Real Reason The Pioneer Woman Calls Her Husband The Marlboro Man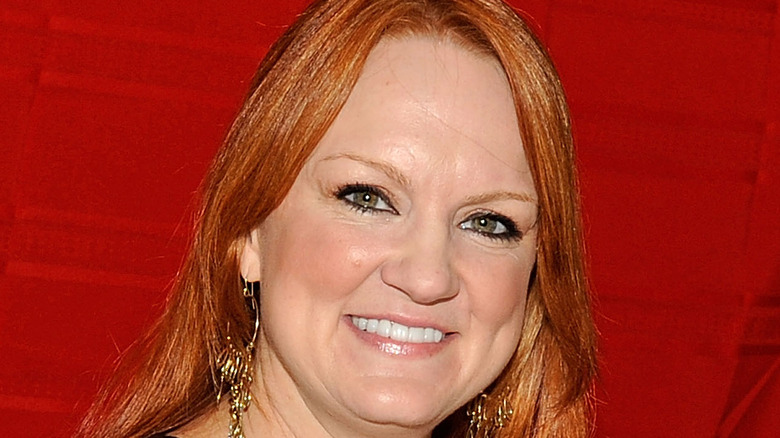 Bobby Bank/Getty Images
There is a good chance that Pioneers (what fans of The Pioneer Woman, Ree Drummond, probably call themselves) who were born after 1990 feel a bit lost when the celebrity chef talks about her husband. Gen Z — closer in age to Drummond's kids than Drummond herself — might not have a clue who the culinary redhead is referencing when she calls her husband "Marlboro Man," because they're growing up in a post-cigarette (dare we say post-vaping?) world. So, perhaps before we explain the real reason behind the moniker, we should explain who the now-extinct Marlboro Man even was.
Back in the 1950s, Philip Morris was looking for a way to market its Marlboro brand cigarettes, traditionally advertised as an accessory for the ladies, towards a male audience (via BBC). Enter the iconic cowboy figure, a lone horseman with his Stetson tipped low in the setting sun as he leans into the saddle and exudes rugged masculinity. Is that a bit of straw dangling lazily from his mouth? No sir, it's a Marlboro cigarette. According to NPR, the Marlboro Man became the brand ambassador for Marlboro cigarettes just as Americans were learning how terrible smoking was for their health. But the campaign was hugely successful anyway. That's how cool the Marlboro Man was.
Different decade, different cowboy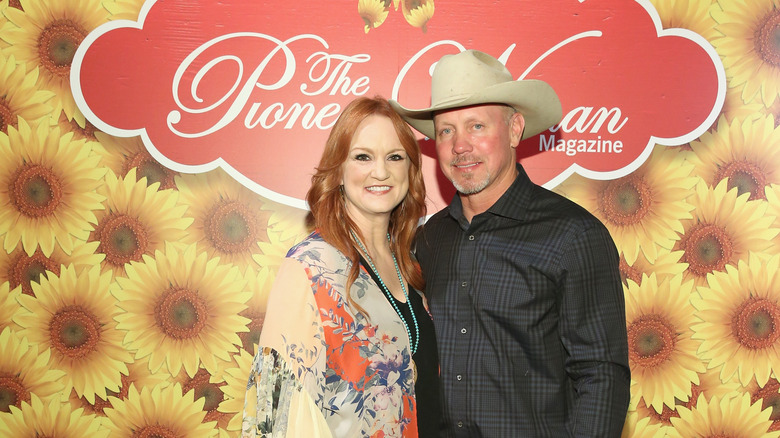 Monica Schipper/Getty Images
Fast forward to the 1990s. Young Ree Drummond, just a Pioneer Girl, really, had finished a stint living in Los Angeles and had her sights set on Chicago (via The Pioneer Woman). She had just stopped by home — Bartlesville, Oklahoma — for a little fresh air and some two-stepping, when a fateful night out with pals would prove to be the undoing of her big-city plans. A smoky dive bar, a guy in Wranglers and cowboy boots...we've all been there. Drummond was smitten with her now-husband, Ladd; and the chef's feelings for the cattle rancher must have been mutual, as the couple just celebrated their 24th year of wedded bliss (via The Pioneer Woman).
According to Drummond's website, it was actually a pal who referred to Ladd as "Marlboro Man," when she saw the cowboy hanging around the ranch. The nickname would prove to be quite handy, as Drummond discovered later. When she began writing her food blog in the early days of her ranching life, The Pioneer Woman decided to give everyone she wrote about an alias: "Way back then I thought you should never reveal your name on the internet," Drummond explains. Gen Z may also be alarmed to learn that before they were born, both smoking and privacy on the world wide web were considered cool.