Drink In The Fall Flavors With These September Aldi Finds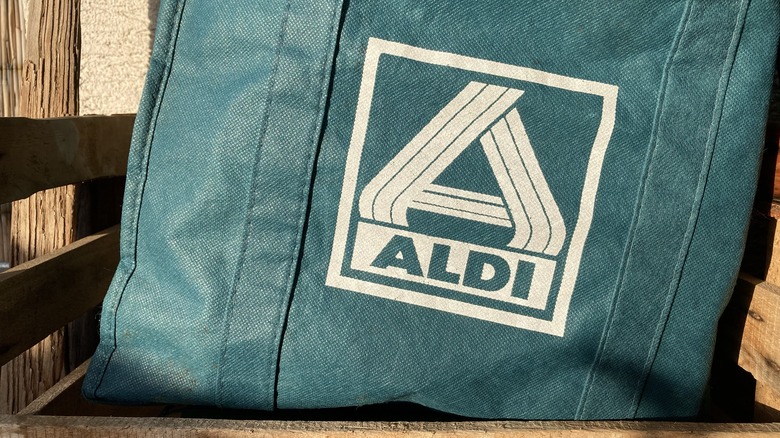 Wirestock Creators/Shutterstock
While most of September is technically not fall since the Autumnal Equinox does not occur until September 22 at the earliest (this year it'll be on the 23rd day of the month), this protest falls on deaf ears as far as retailers like Aldi are concerned. The German grocer welcomed the season back in August with fall-flavored products such as pumpkin spice fruit strips, pumpkin spice wafer rolls, pumpkin spice coconut clusters, and pumpkin spice candles in pumpkin-shaped pots so it comes as no surprise to see September bringing a plethora of pumpkin products, as well. Here we're highlighting Aldi's September selection of beverages, both boozy and un.
Not every fall flavor is pumpkin, though, and Aldi Finds have things covered on the autumnal apple front, as well. Of course, another ubiquitous fall favorite, cinnamon, is found in abundance, and the equally ever-present salted caramel is another featured flavor of the month. While you're stocking up your shopping cart with seasonally appropriate thirst quenchers, you can also pick up a few drink-making accessories such as a cooking pot perfect for cold-weather warmer-uppers or a box of cheap and cheerful cookie toppers.
Connellys Caramel Cream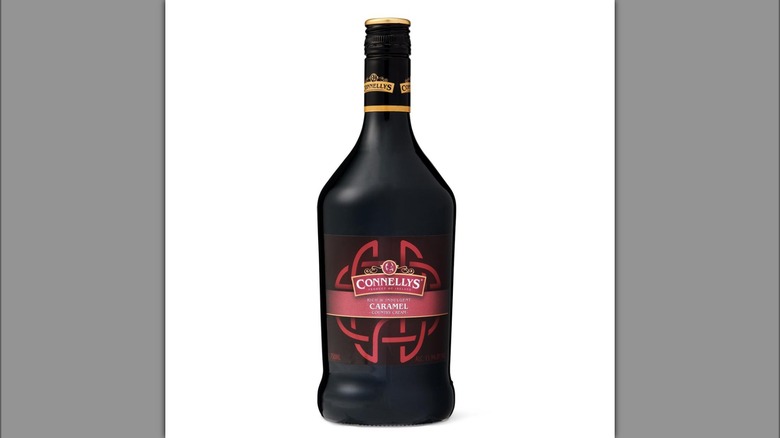 Aldi
Connellys, which is pretty much a Baileys Irish Cream knockoff right down to the missing apostrophe, has come out with a few seasonal flavors in the past such as strawberry for Valentine's Day and mint chocolate for St. Patrick's (though you'd think regular Irish cream would work just as well for the latter). Their fall flavor this year is caramel, which is autumnal because ... it's brown like falling leaves? Who knows? Anyway, it's out on September 8 and will be priced at $8.99 per bottle.
Three Mills Pumpkin Spice Mulled Wine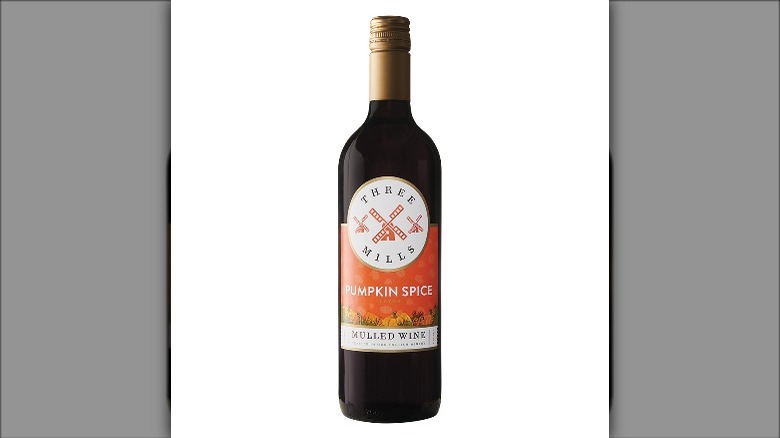 Aldi
Aldi will no doubt have all manner of pumpkiny products in all its store aisles this season, and that includes the liquor section of stores in states that sell the product. One such item is Three Mills pumpkin spice mulled wine, which is a British import that should be available by September 6. It's pretty low in alcohol for wine, just 6.5%, and costs $5.99 for a standard 750 ml bottle. While you can drink it as-is, it can also be heated up for more of a true mulled wine effect.
Benner Harvest Tea Cup Collection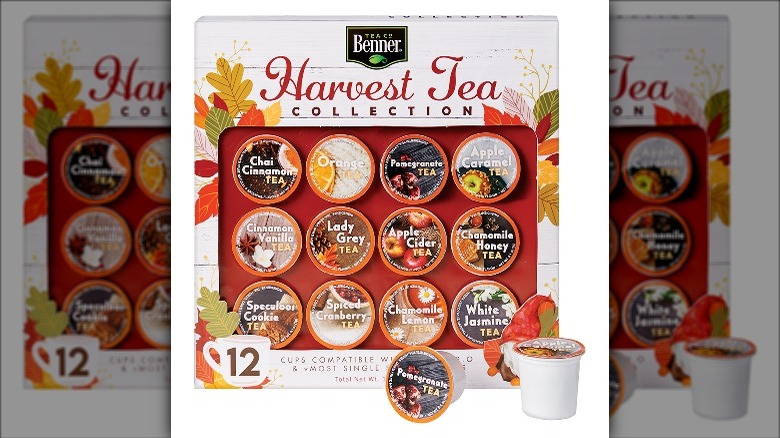 Aldi
If you eschew booze and find tea to be more your cup of, well, tea, then you can still get into the autumnal spirit in a spirit-free way with Benner's Harvest Tea K-cups. This collection includes such standard fall flavors as chai cinnamon, cinnamon vanilla, spiced cranberry, apple cider, and apple caramel along with less fall-like but still appealing varieties including chamomile lemon, white jasmine, and Speculoos cookie. A dozen tea-filled K-cups cost $6.99 and will be available September 27.
State of Brewing Dry Hopped Sour Ale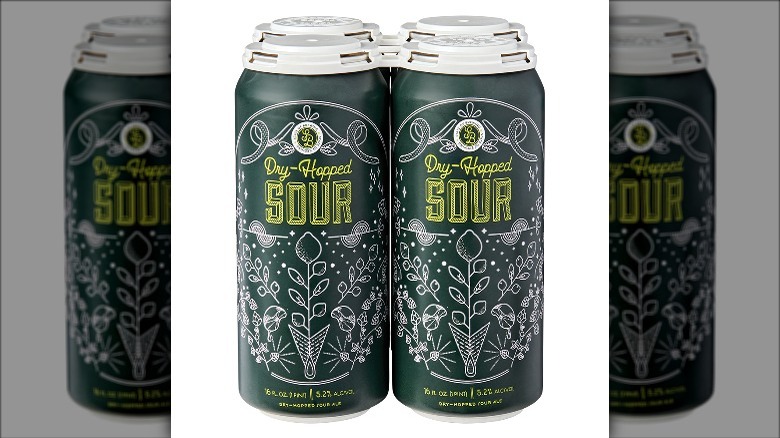 Aldi
A dry-hopped sour ale from Wisconsin's State of Brewing may not be the most fall-like of beverages — one Redditor compares the flavor to pineapple and grass, which sounds kind of summery, tbh — but not everyone's a pumpkin stout fan, plus it comes out on September 6 which is still technically summer. Does it even matter, though? It's a decent beer at a decent price ($6.99 for a 4-pack of pints) and is suitable for year-round imbibing.
Barissimo Pumpkin Spice Cold Foam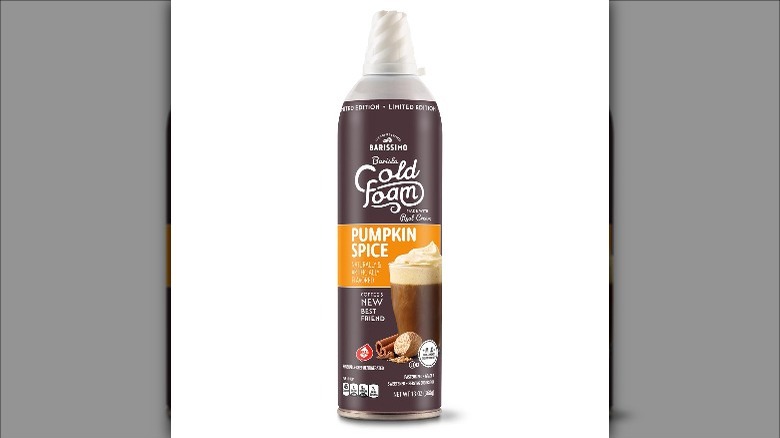 Aldi
The original beverage that seemed to kick off the craze for everything pumpkin spice was the pumpkin spice latte, which checks out since the various seasonings that make up the pumpkin pie blend do play nicely with coffee. Barissimo's pumpkin spice-flavored cold foam, however, isn't a type of coffee but literally cold foam: refrigerated aerosol whipped (or, ok, foamed) cream priced at $4.49 per can. It does taste good squirted on top of a cup of coffee, though, and you can try it yourself starting on September 27.
State of Brewing Pumpkin Cider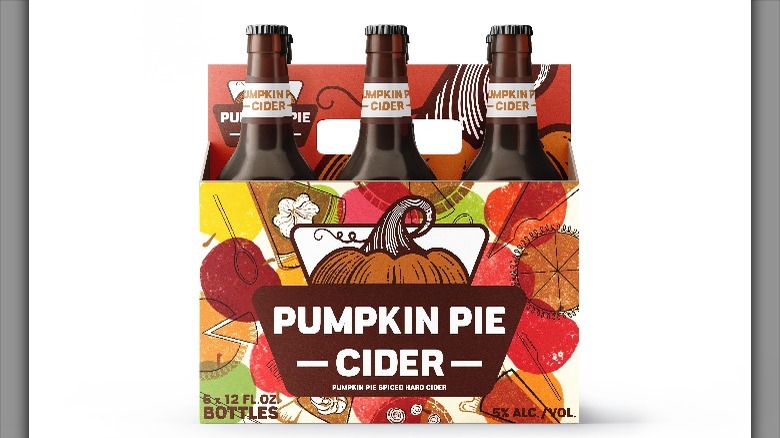 Aldi
State of Brewing is also offering a boozy brew other than beer, and this time it is pumpkin-adjacent: a pumpkin pie spice hard cider meant to appeal to those who prefer malternatives. Its flavor is more spiced apple than pumpkin, but that still spells fall to us. This cider drops on September 8, and each six-pack of 12-ounce bottles will run you $7.99. The ABV comes in at 5%, which puts it on the low side for cider, although this is pretty standard for beer.
Benton's Mug Toppers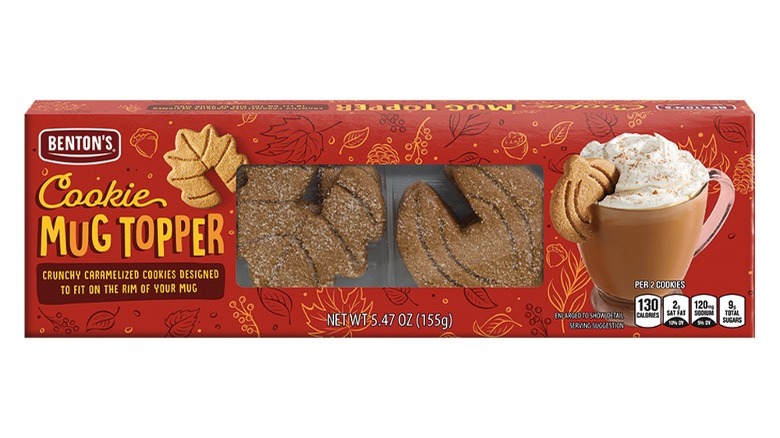 Aldi
If you want to dress up your hot drinks for the fall season, one quick and easy way to do it is with these cute leaf and pumpkin-shaped cookies that come with cut-outs that hook right over the rim of a coffee mug. The flavor, according to Aldi brand Benton's, is "carmelized" as opposed to caramel, but they appear to be a darker shade of sugar cookie. At $2.89 a box, they won't set you back too much if you decide to give them a go, and you should be able to find them in stores by September 27.
Pacific Fruit Vineyards Sweet Apple Wine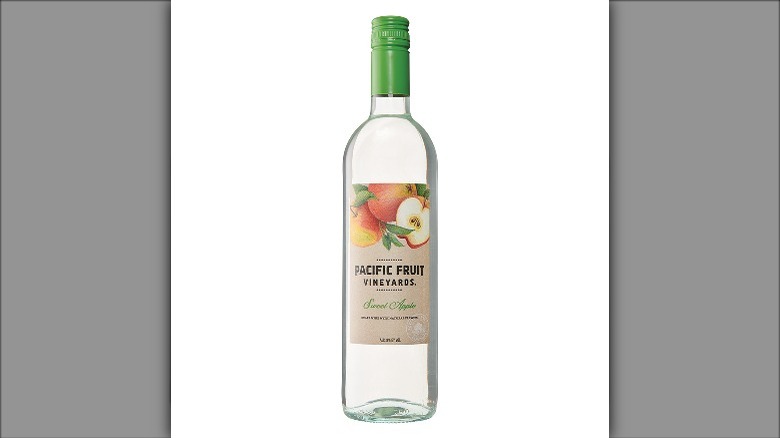 Aldi
If cinnamon is fall's number one spice and pumpkin is its vegetable (more or less, since yes, we know, it's technically a fruit), then apples may well be the official fall fruit that's actually acknowledged as such. This only stands to reason, because autumn, after all, is apple harvest time. You can toast this year's crop with a glass of sweet apple wine from Pacific Fruit Vineyards starting on September 8, and each bottle comes at the low, low price of just $3.99.
Barissimo Coffee Cups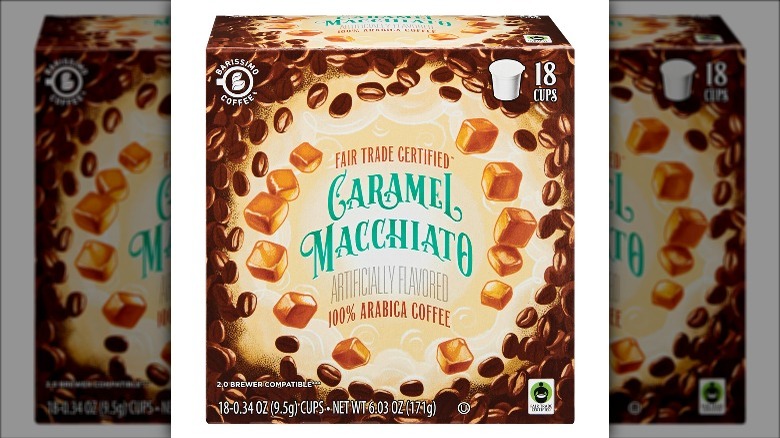 Aldi
If you're all PSL'd out by the first week of September, you might welcome the news that Aldi's Barissomo K-cups for this fall are veering off the well-trodden pumpkin path. Instead, they come in a choice of caramel macchiato or caramel apple flavors, and you can purchase a generous-sized box containing 18 cups for just $5.99 beginning on September 6. Oh, and bonus points to Barissimo for the fact that this coffee is fair trade certified, to boot.
Crofton Cast Iron 2-Quart Dutch Oven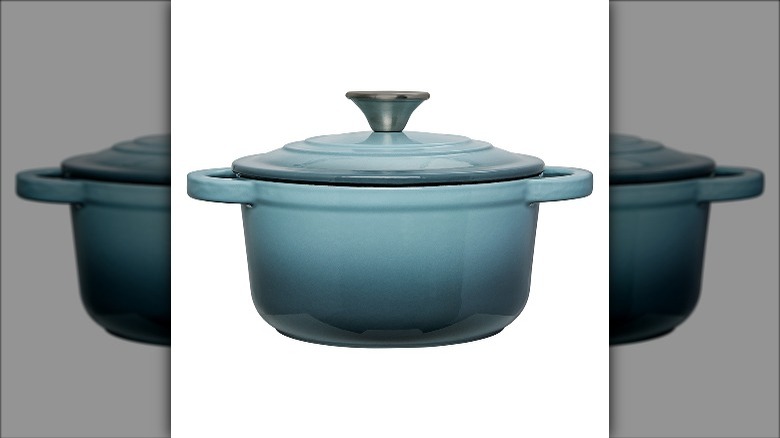 Aldi
If you're standing in Aldi mulling over whether you should be warming up wine or spiced cider, it might occur to you that you are in need of a pot in which to do said mulling. One of these Crofton 2-quart cast iron Dutch ovens ought to do the trick – not only do they come in a choice of white or blue hues, but they'll set you back only $16.99 as opposed to the big bucks you'd pay for a trendy Le Creuset. Look for them in the Aisle of Shame starting on September 20.
PurAqua Belle Vie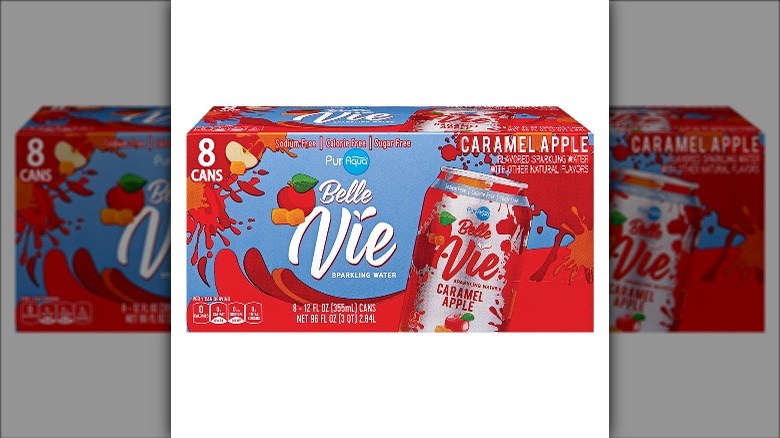 Aldi
The best way to stay hydrated is by drinking water, but that doesn't mean it has to be boring. Fizzy water fills the bill just as well as still, but it's even better when that water comes in fun flavors. For fall, PurAqua Belle Vie is going all-out with a new lineup of three seltzer flavors you don't see every day, these being caramel apple, ginger fruit punch, and pumpkin pie. You can try any or all of these for $3.49 per nine-pack starting on September 8.