The One Accessory You Need For Your Instant Pot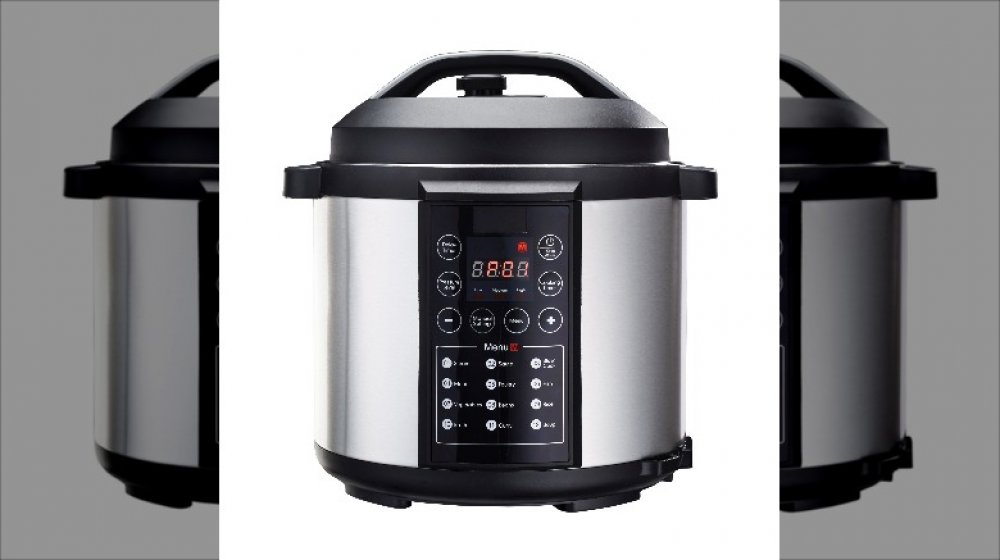 Shutterstock
We may receive a commission on purchases made from links.
How much do you love your Instant Pot? Have you been using it to make all kinds of tasty, yet time-saving dinners? Perhaps you've even branched out a bit, exploring the numerous Instant Pot dessert recipes or boozy concoctions like mulled wine or even DIY limoncello. 
If you've used your Instant Pot to make steamed dumplings, veggies, or fish, though, you may have been disappointed with the results. Instant Pots do come with a metal steamer trivet, but there have been numerous complaints that this trivet is clunky, hard to clean, and quick to corrode.
Luckily, there is a solution — a silicone steamer basket that The Kitchn (and numerous Amazon reviewers) claim is a total game-changer.
How good is this steamer basket?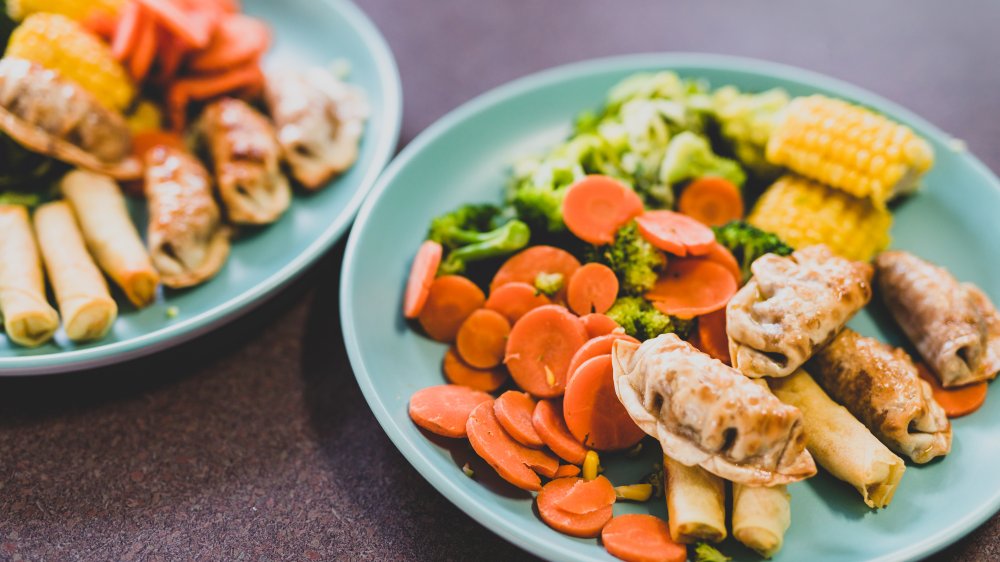 Shutterstock
This basket, which is an official Instant Pot-branded accessory, will set you back less than 15 bucks, but from all accounts, it is totally worth the expense. It's described as heat-safe, dishwasher-safe, BPA-free, and fitting into both 6 and 8 quart Instant Pots (and other slow cookers — and even regular old pots).
On Amazon, this item rates 4.8 stars and numerous rave reviews. One user noted that "the handles on top made the removal from the pot super easy," while another enthused: "[t]he design of this product is brilliant!... it rolls up for compact storage!" The sturdy silicon "legs" were praised for their ability to "keep even heavy foods up securely off the bottom of the pan." Yet another benefit of this steamer is the fact that with silicone, as opposed to metal, you "never have to worry about scratching [the] pot," or, as another reviewer incredulously remarked about the standard-issue trivet, "We won't discuss how ludicrous a metal rack in a non-stick pot is."
Best of all, if you haven't been using your Instant Pot as a steamer, buying this basket will encourage you to do so. Steaming foods allows them to retain all of their nutrients and flavors, but adds approximately zero calories. Check out this guide to perfectly steamed vegetables and also these tips to help you avoid making any common Instant Pot mistakes, and soon you'll be well on your way to healthier eating in the new year.