Is Costco Open On Christmas Day 2020?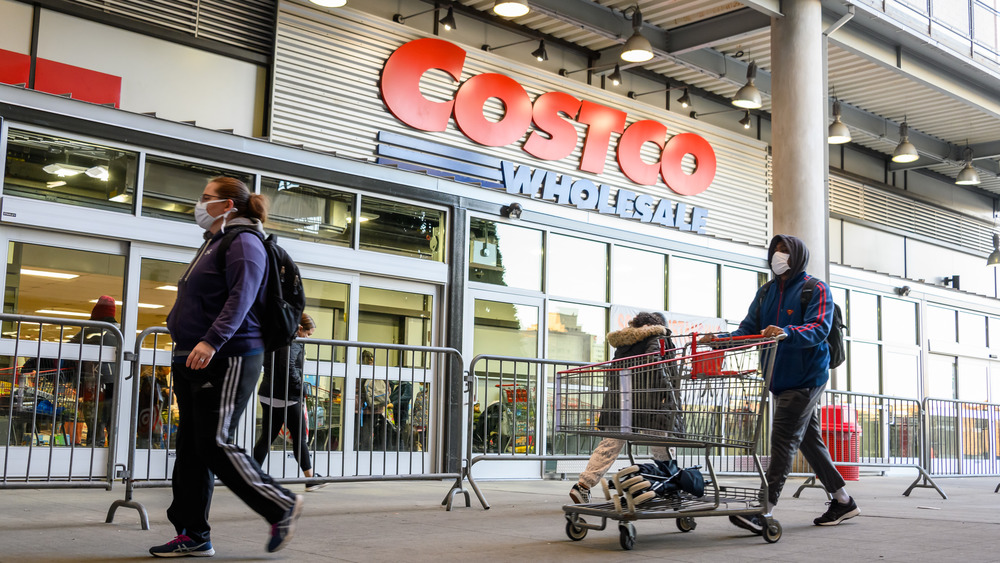 Noam Galai/Getty Images
If you're like most people, Costco, everyone's favorite wholesale store, has been essential to your holiday planning. From Starbucks Organic Winter Blend Coffee and Kirkland Signature Prosecco to holiday cookie trays, it's hard to imagine a Christmas meal without this shopping club. If you're still struggling to decide what to serve on Christmas, Eat This, Not That! has a comprehensive list of great Costco Christmas finds from sparkling cider to spiral ham.
But if there's a Costco-exclusive essential you need for your holiday brunch or dinner table, you'd better make your list and check it twice before Dec. 25, because on Christmas Day, Costco is closed, according to the company's website. For further planning, it's also worth knowing that Costco is closed on New Year's Day, Easter, Memorial Day, Independence Day, Labor Day, and Thanksgiving, too.
Keep in mind, however, that in response to the COVID-19 pandemic, Mondays through Fridays from 9 am to 10 am are reserved for customers over 60 and those who are immunocompromised or have a disability.
What stores are open on Christmas?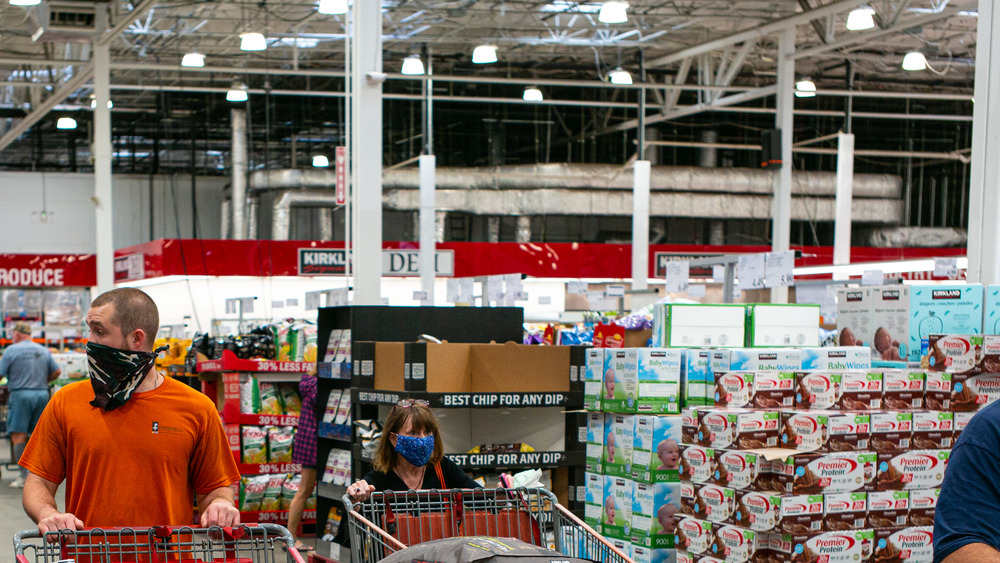 Robert Nickelsberg/Getty Images
While not every store is open on Christmas day, there are a few retailers that are keeping their lights on. You'll have to exclude Wegman's, Stop & Shop, Meijer, Kroger, Publix, Aldi, HEB, Ralph's, Whole Foods, Winn-Dixie, Walmart, and Target as they all typically close on Christmas so employees can spend time with family.
According to Good Housekeeping, however, your luck hasn't run out for Christmas day shopping. First and foremost, times may vary depending where you live, so even if the store is supposed to be open, it's best to check before you head out. The stores open include: Acme (9 am to 1 pm); Albertsons (8 am to 4 pm); Bristol Farms (hours vary); Cumberland Farms (open at 7:00 am), Giant Food stores (8:00 am to 5:00 pm); Morton Williams (7:00 am to 7 pm); Pavilions (6:00 am to 10:00 pm); Safeway (limited stores open 8:00 am to 4:00 pm); and Vons (7:00 am to 7 pm).
Drugstores are also widely open on Christmas for last-minute gifts, a bottle of wine, or other basics you might need, although pharmacy hours will likely vary. CVS Christmas hours are 8 am to 9 pm, with some even staying open 24/7. Many Rite Aid locations (via The Holiday Schedule) will be open regular hours, including 24/7 stores, though some will have reduced schedules. According to Good Housekeeping, 24/7 Walgreens stores will be open on Christmas, though other locations will have their hours reduced to 8 am to 6 pm.