Is Kroger Open On Christmas Day 2020?
At some point or another in your life (and probably in your youth), someone has given you the Plan Ahead lecture. Whether it was about finances (are you making your money last until next payday?) or transportation (got enough gas in your car to make it to work tomorrow?) or nutrition (how can you eat enough vegetables if you don't have any vegetables?), someone has probably told you to Plan Ahead. (We aren't calling it nagging, though truth be told, context is everything.)
The same thing applies to annual holiday events, including Christmas. So if you absolutely must have something from Kroger to make your Christmas merry and bright (or just tasty), be sure to plan ahead and get it early, because all of the stores in the 2,750-location chain will be closed on Christmas day (via Country Living).
In addition to closing on Christmas day, The Holiday Schedule helpfully tells us that Kroger stores stores will have reduced hours on Christmas Eve, from 9 a.m.-9 p.m. The good news is that if you're in dire need of something curative after partying a little too heartily on New Year's Eve, Kroger stores will be open their regular hours on Friday, January 1, 2021 (via Kroger Addict).
But back to Christmas: If you do find yourself short of something essential, don't despair: You might be able to pick up that forgotten item elsewhere.
Convenience stores for Christmas Day basics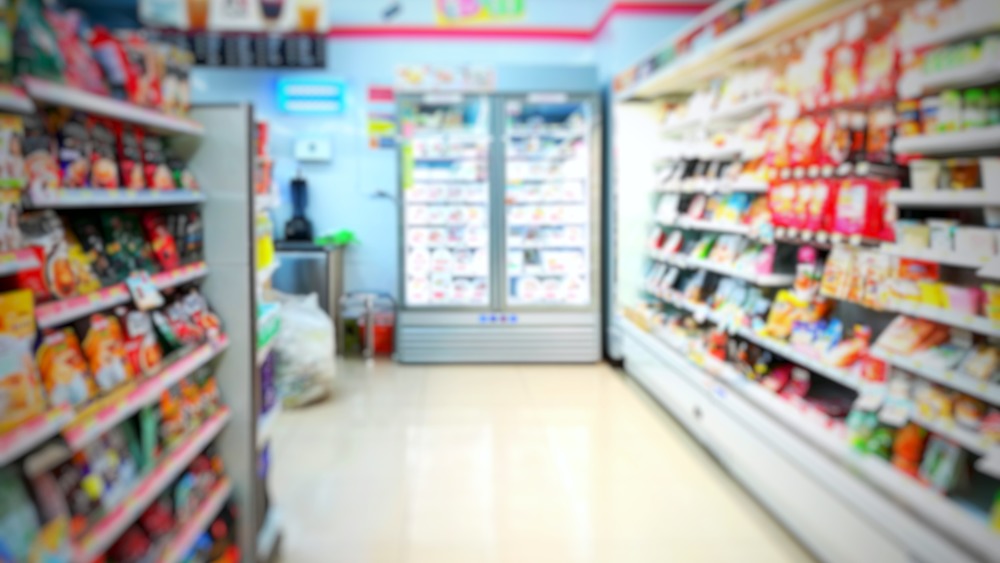 Shutterstock
According to Good Housekeeping, several grocery stores are open on Christmas Day. Among them: Acme Stores (hours vary by location; check before you go), Albertsons (8 a.m.-4 p.m.), Giant Food Stores (select locations will be open 8 a.m.-5 p.m.), and some Safeway locations (8 a.m.-4 p.m.).
Though they won't save you if you forgot the key ingredients for your family's favorite Christmas side dish, as Kroger probably would, many convenience stores are open on Christmas for common last-minute forgotten items, reports Good Housekeeping. They include Cumberland Farms (7 a.m.-midnight), Wawa stores (open normal hours, usually 24/7 on holidays), QuickChek (open on most holidays, but with possible reduced hours), and 7-Eleven stores (most of them 24/7 on Christmas day).
Drugstores are also widely open on Christmas for last-minute gifts, a bottle of wine, or other basics you might need, although pharmacy hours will likely vary. CVS Christmas hours are 8 a.m.-9 p.m., and some will stay open 24/7. Many Rite Aid locations (via The Holiday Schedule) will be open regular hours, including 24/7 stores, though some will have reduced schedules. According to Good Housekeeping, 24/7 Walgreens stores will be open on Christmas, though other locations will have their hours reduced to 8 a.m.-6 p.m.