The Truth About Food Network Star Christian Petroni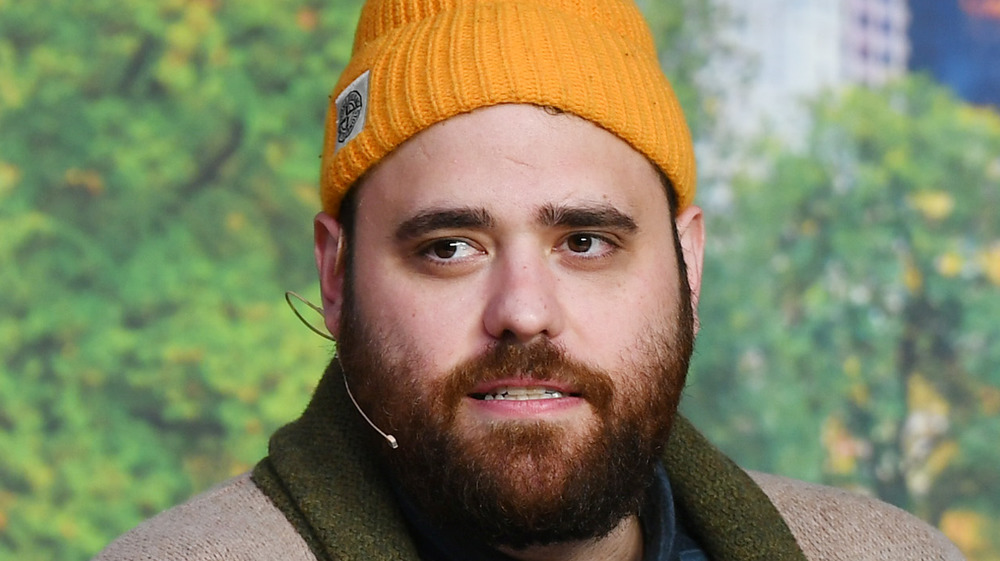 Dave Kotinsky/Getty Images
Christian Petroni is a burgeoning celebrity chef whom you probably know about even if you don't realize you do. That's because Petroni has been a presence on the Food Network for years. In 2016, he appeared as a judge on Chopped Junior (via IMDb). Petroni has also appeared as a judge on Chopped and Beat Bobby Flay, among other series. Additionally, he has competed on Chopped and Food Network Star, which he won in 2018 (along with co-winner, Jess Tom, per Food Network). But wait, there's more.
Petroni is currently on the Cooking Channel's My Fave vs. Your Fave, which debuted on February 28, 2021. And let's not forget that as of March 7, you'll be able to catch Petroni on the Food Network's second season of Tournament of Champions. And while that all sounds exhausting, it's still not an exhaustive list. By now you might be wondering when Christian Petroni might find time to cook. Or even where he cooks.
Christian Petroni is a true-blue New Yorker
Born in 1983, Christian Petroni grew up in an Italian family in Bronx, New York. He told Food Network in a 2018 interview that he spent "countless time in the kitchen learning to make Italian feasts" as a kid and he knew he wanted to be part of the restaurant industry from a young age. By 2013, Petroni had opened up the first of what would become five uber-successful restaurants in New York and Connecticut under the name Fortina, in the tiny but affluent hamlet of Armonk, New York. But prior to that, he had helmed several popular kitchens and partnered with three other New York chefs to open Cooked & Co., a restaurant in well-heeled Scarsdale, New York (via Westchester Magazine). Unfortunately, it closed permanently in 2020 (via Cooked & Co.).
As you can surmise, Petroni has always been and remains a dyed-in-the-wool New Yorker. He resides in Bedford, New York (via LoHud), which is home to the village of Katonah, which also counts Martha Stewart as a resident (via Martha Stewart). His nickname, according to IMDb, is "The Great Hambino," which sounds like a reference to a character from the 1993 film, The Sandlot: Hamilton "Ham" Porter – a kid who played the position of catcher on his baseball team. Hamilton always wore a Yankees cap and grew up to be a professional wrestler with the name, "The Great Hambino" (via Fandom).
The 2021 sequel to Restaurant Hustle could be a little weird for Christian Petroni
Petroni was one of four chef-and-restaurateurs (along with Marcus Samuelson) featured in Guy Fieri's heartbreakingly authentic Food Network documentary, Restaurant Hustle 2020: All On The Line, which examined how chefs around the nation have been managing their restaurants amid the COVID-19 pandemic. So successful was the production that there are plans for a sequel, which "picks up with the same four chefs in January 2021" (via PR Newswire). The only trouble is that on November 27, 2020, Fortina announced on Facebook that Petroni would be stepping away from the Fotina brand. 
"We are extremely excited to see where his career will take him and will be watching him every step of the way as he continues along his journey!" Fortina's Facebook page stated. "He has made sure that the Fortina brand will continue to grow in his absence. We wish Chef Petroni all the best and thank him for everything he has done for Fortina." As such, it's unclear where Petroni will be doing his restaurant-ing when the Restaurant Hustle action resumes in 2021. 
The pandemic was one of the hardest and darkest times of Petroni's life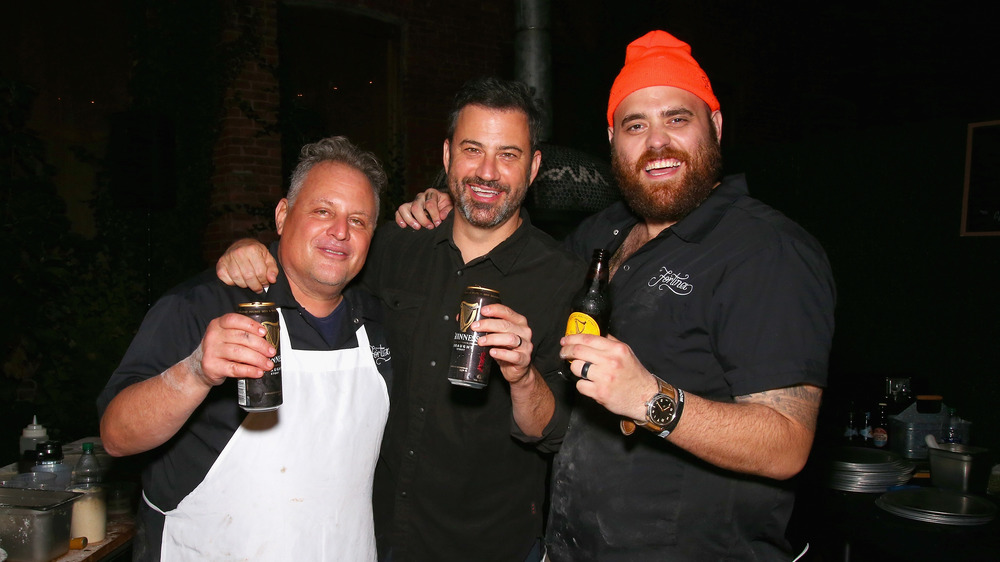 Paul Zimmerman/Getty Images
Christian Petroni didn't take his decision to leave Fortina lightly, and it wasn't solely because the pandemic posed so many challenges for those in the restaurant industry. In fact, it was a decision he had been contemplating before the pandemic hit. He told LoHud, "Essentially it came down to fact that I was ready to do my own thing the way I wanted to do it. I want to focus on the cooking and the things that make me happy again and make me who I am."
That being said, running Fortina during the pandemic was "one of the hardest and darkest times of his life," Petroni remarked. As LoHud put it, he saw "the fruits of his labor virtually disintegrate overnight." Even without the shadow of COVID-19, the restaurant business is hard, he noted. "But right now it's crazy scary, not only for the busboys and waiters and dishwashers but for the many sub-industries that touch the restaurant business. You're also talking about the livelihood of the cleaning crew, the linen company, the meat guy, the fruit and vegetable company and the people that picked those fruits."
What will Petroni do next? He's "working on something," he assured LoHud. "It's going to be cool and it's going to be awesome."
Christian Petroni, family man and chicken fan
Christian Petroni has a wife named wife, Sheri (via LoHud). Together they have two children, Beau and Briar Rose, who often make their way onto Petroni's Instagram feed. Petroni is also the proud owner of chickens, an undisclosed number of whom are named after characters from Sex And The City. 
The former owner of the Fortina restaurant group, which owned five restaurant locations, four of which were in New York, and one of which was in Connecticut, is now focusing on an undisclosed project that promises to be "awesome" and "cool." In addition, he sells T-shirts and hoodies emblazoned with the word "Gabagool" on them (via Instagram). (You may also recognize that word as another way to refer to "capiciola," an Italian ham.) And there's also a "portable pizza oven" in the picture, although at the moment we don't know what role it might play in Petroni's future adventures in the culinary world.