What You Should Know About Guy Fieri's New Documentary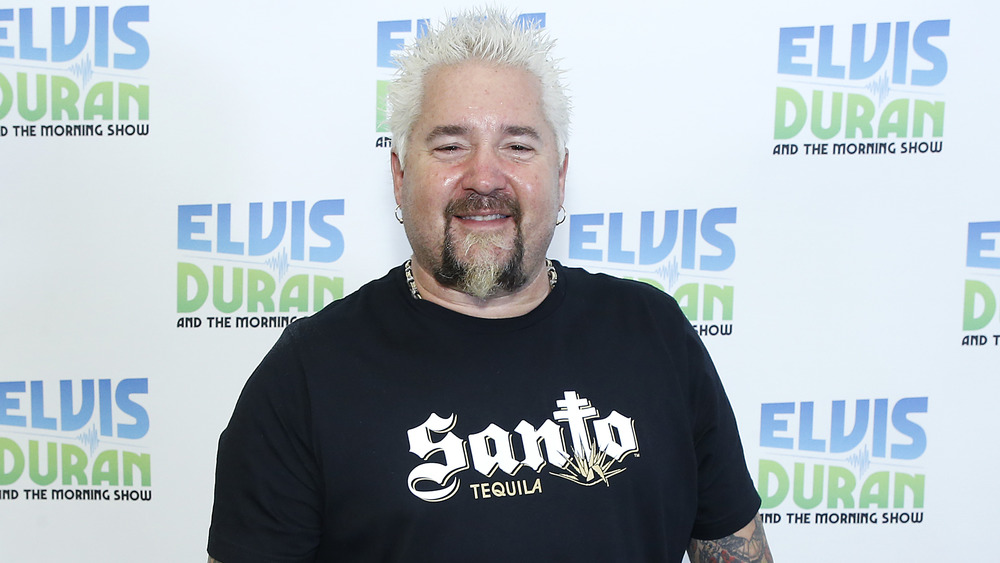 John Lamparski/Getty Images
Due to the pandemic, many industries have found themselves heavily affected. No industry has seen itself struggling more than that of the restaurant industry. According to the Restaurant Informer, much of the industry is still in a state of limbo. A survey conducted by the National Restaurant Association found that one in every six restaurants has either been closed long-term or permanently. What does that mean for restaurant workers? Restaurant Informer says that there will be nearly three million workers without jobs for the foreseeable future and that the industry as a whole might lose $240 billion by the end of the year. 
Additionally, the survey found that about 40 percent of restaurant operators are not hopeful about being able to stay open six months down the line due to rising costs. This growing problem within the restaurant industry is something that Guy Fieri wants to shine a light on with his new documentary, Restaurant Hustle 2020: All On The Line (via Delish).
Fieri has been a pioneer for the food industry since the pandemic began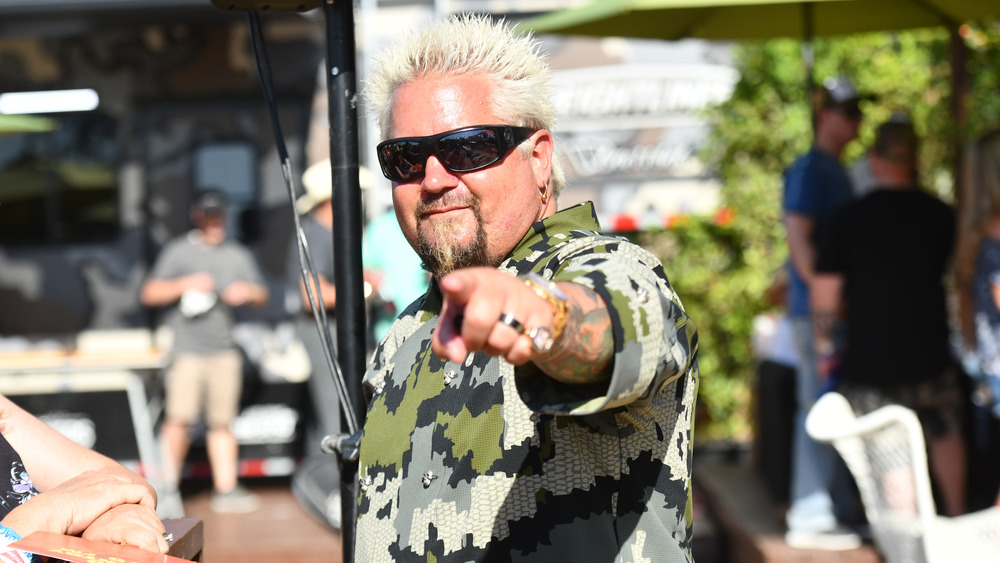 Scott Dudelson/Getty Images
Guy Fieri's documentary is set to focus on the challenges that restaurants have been facing since the beginning of the pandemic — things like closures, layoffs, and how to navigate during times of uncertainty. The film, which was directed by both Fieri and Frank Matson, follows the lived experiences of four well-known chefs. In Restaurant Hustle 2020: All On The Line, viewers will see how chefs Antonia Lofaso, Marcus Samuelsson, Maneet Chauhan, and Christian Petroni have navigated the unfamiliar waters of the pandemic and worked to find new ways of being able to serve food safely again. The documentary is set to air on the Food Network on December 27 at 9 p.m.
In an interview with Food Network, Fieri reveals how working on the hit show, Diners, Drive-Ins and Dives, taught him how restaurants are the heart and soul of their communities. He explained how his documentary seeks to give viewers an intimate view of how four of the country's top restaurants have carved out a path for themselves. In addition to his documentary, Fieri has also raised $21.5 million for restaurant workers during the pandemic, Delish reports. Within about seven weeks, he rallied interest from companies like TikTok and PepsiCo and urged them to make donations to the National Restaurant Association Educational Foundation's Employee Relief Fund.