What Wendy's Morse Code Message Really Says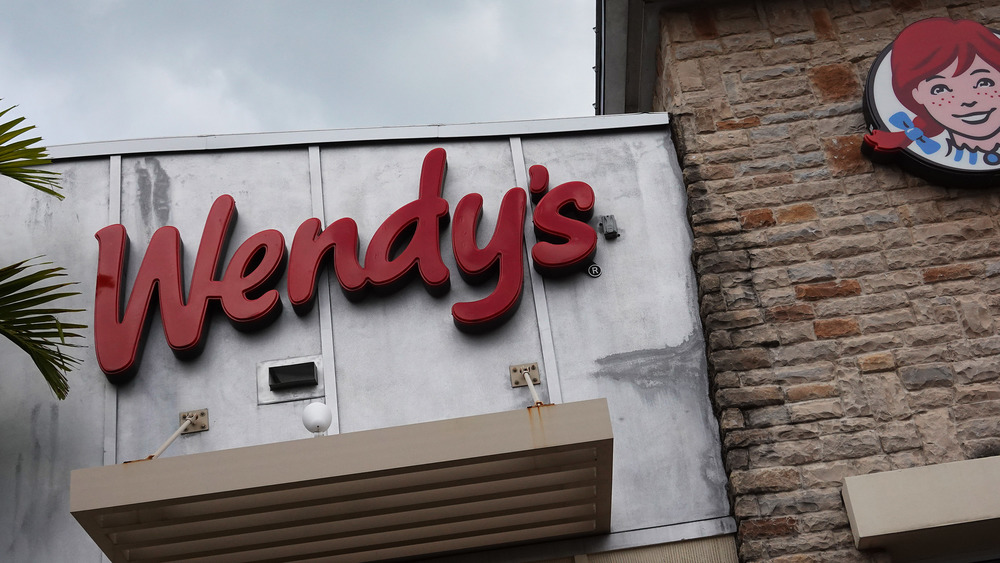 Joe Raedle/Getty Images
As fast food social media accounts go, Wendy's Twitter ranks high on the entertainment scale. You'll find Wendy's trolling Burger King, Dunkin', or some other rival chain – or going after just about anybody with a Twitter handle on National Roast Day. Wendy's Twitter account isn't just about roasting, either. It gets randomly creative, as in a March 5 tweet, where it invited followers to ask any question at all about the future (because the new Jalapeño Popper Chicken sandwich is the sandwich of the future, of course). Jägermeister USA was quick to jump into that discussion, to push for a Jägermeister Frosty (via Twitter).
Then Wendy's Twitter got creative almost to the point of mass confusion. On March 7, Wendy's tweeted a message to its 3.8 million followers in Morse code. The full message ran in three tweets in the same thread. Fans of the fast-food chain who had a military background, or who knew how to find an online Morse code translator (via Morse Code World), were more or less quick with a translation: "Bacon Double Stack / Nuggets fries and drink for 5 buck / Major bag alert."
A lot of followers did throw up their virtual hands in confusion, and Wendy's Twitter kindly directed them to the translation in some of the other comments in the thread. Other followers were impressed. Twitter user @StevenMarrero11 said, "Damn Wendy's went out of their way and put it in Morse code. Mad respect to the marketing department."
Wendy's Morse code message included a pop music reference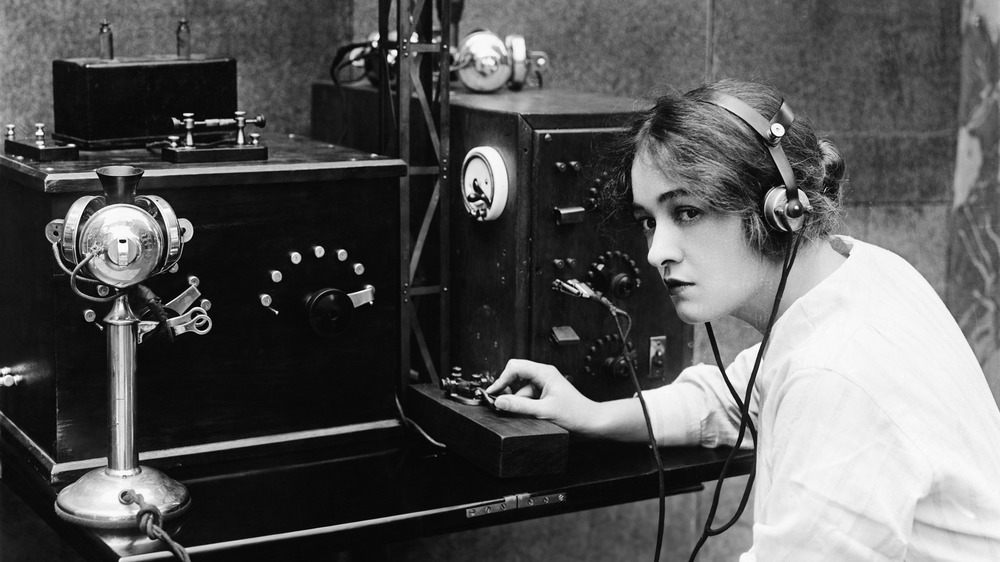 Shutterstock
Some Twitter users responding to Wendy's Morse code tweet couldn't help but poke fun at how not-current or unrelatable the message's format was. "Gonna have to ask my grandfather to decipher this one," a Twitter user called Hayden said. "This is definitely some secret fast food war transmission," another user named Patrick tweeted. User Ashley Volkmann was pretty much just blown away by Wendy's latest Twitter stunt. Volkmann tweeted, "It is completely normal to me that my favorite fast food place is tweeting cryptic Morse code. ... What a terrifying and exhilarating time to be alive."
Little attention was paid to the last line in Wendy's Morse code message: "Major bag alert." This was a reference to a hip-hop expression (and song title) that means "something greatly desired" – a Patek Philippe watch, like in the DJ Khaled song (via YouTube), or the new meal deal at Wendy's. Wendy's Twitter had already proven its vast knowledge of popular music by dropping references to Machine Gun Kelly and Good Charlotte in a recent thread.
We do worry that the message itself was lost in the extreme novelty of tweeting in Morse code (which could be considered a 19th-century version of social media after all, according to The Washington Post). So here's that message again: Wendy's is offering a 4-for-$4 type of deal, only charging an extra buck for bacon – the same deal it offered in 2019 (via GrubGrade).