Here's What You Can Do With Leftover Hard-Boiled Eggs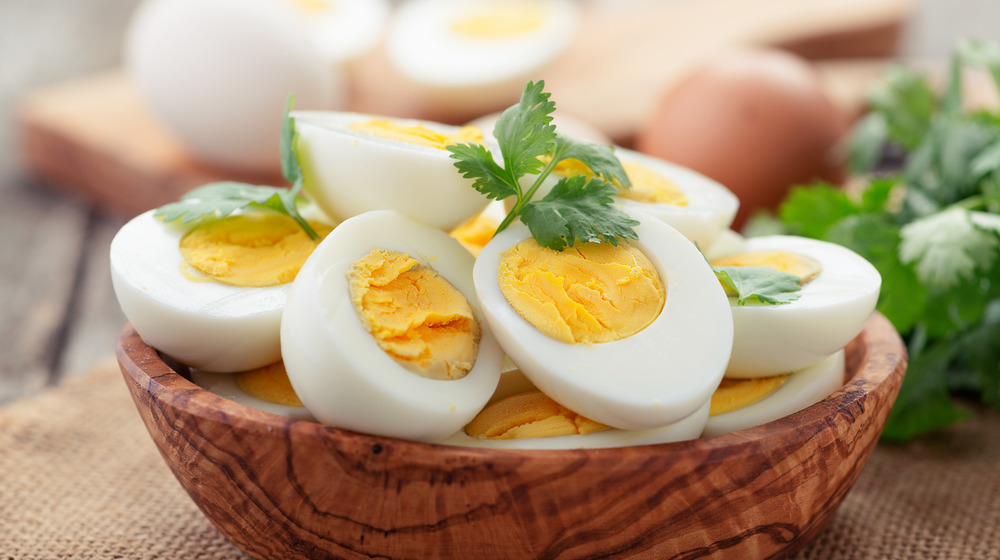 Shutterstock
Hard boiled eggs are one of those foods people tend to make in bulk. Something about eggs coming in a carton of six or 12 just seems to make people think they should commit to cooking them all at once. Most of the time, they are likely utilized in one swoop too, like when used to make deviled eggs or as a quick snack during a busy work day. Especially on holiday weekends or when hosting friends, they can be easily made into a tasty treat that will both impress and satiate guests.
But sometimes, you've made so many hard boiled eggs you just can't seem to get through them quickly enough. And you definitely don't want to get stuck throwing out all that good food just because you were too prepared. So what do you do when you have one — or many — too many eggs? KFYR TV had the same question after their Easter celebration.
An egg-cellent solution to leftover hard boiled eggs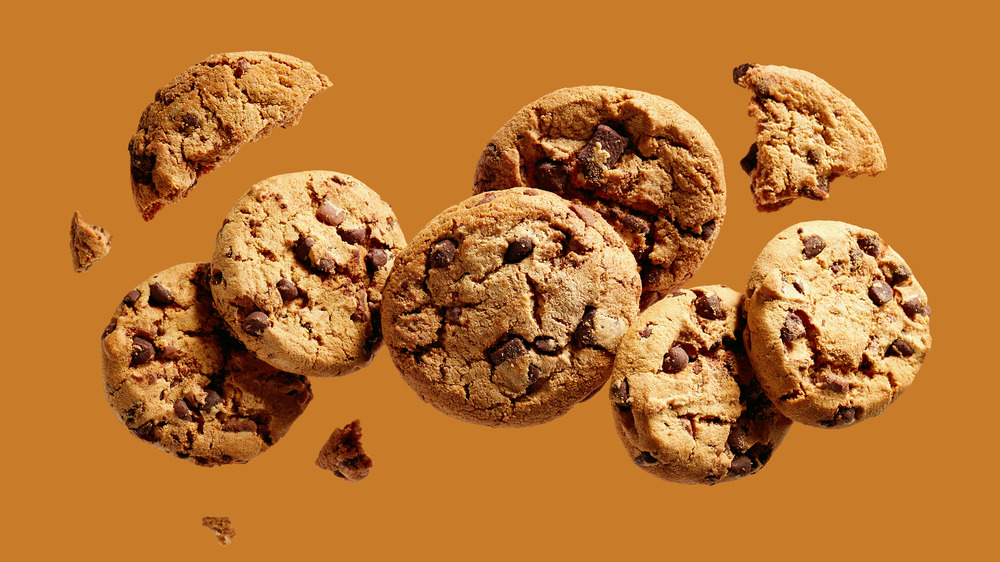 Shutterstock
According to KYFR TV, there are actually a myriad of solutions to help you use up those extra eggs in a manner much more fitting than tossing them in the trash can. Their recipes span from a dish called Asparagus Gribiche, involving making a sauce out of the egg yolk and using it as a topping for cooked asparagus, to Portuguese pizza, topped with olives, ham, onion, cheese and, of course, the extra eggs. And did you know you can make chocolate chip cookies with hard boiled eggs too? Turns out, you actually can — as long as they're finely chopped and mixed in well.
And what if your tastes are less adventurous? There's always the handy Nicoise salad, made with tuna, boiled potatoes, green beans and hard boiled eggs. Food Network has a great basic recipe for that one! So next time you've got too many boiled eggs on hand, have no fear, there are plenty of delicious, simple solutions out there.