The Pasta Brand Giada De Laurentiis Swears By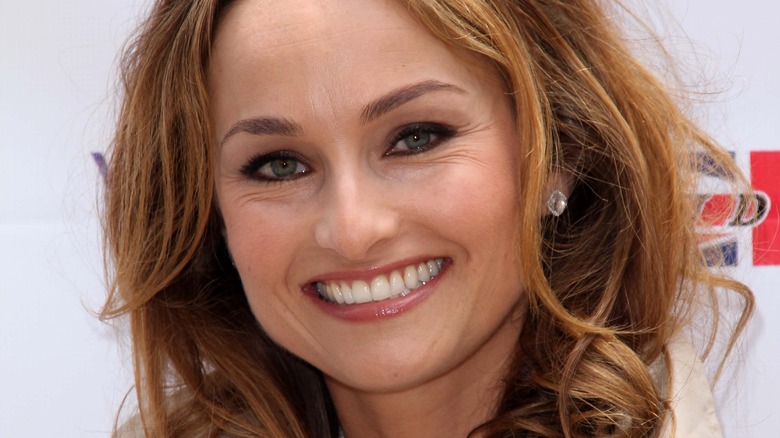 Shutterstock
If you have had a chance to watch Discovery+'s limited series, Bobby and Giada in Italy, then you may be feeling the vibes to cook every pasta dish imaginable. You are not alone. Giada De Laurentiis's Cacio E Pepe — with all that salty pancetta — sends our taste buds into overdrive. And then there's the celebrity chef's Carbonara, which uses pumpkin puree and is a whole different level of nirvana. We are licking our lips just thinking about it. But if you want to cook like the Italian chef with California flare, then you need to start with the ingredients that De Laurentiis uses when she makes her own, right?
Well, lucky for us, De Laurentiis was willing to share her go-to brand of pasta so we can cook her Roman inspired dishes. In an interview with Bon Appetit, the cookbook author and host of Food Network's Everyday Italian revealed her favorite store-bought dried pasta she uses to whip up her Italian dishes, and you might be surprised to learn, it isn't Barilla. Nope. De Laurentiis is such a fan of this brand, she even sells it on her Giadazy website. But fair warning — this dried pasta might be a little pricey to be stocking your pantry with on a regular basis.
Add Setaro pasta to your grocery list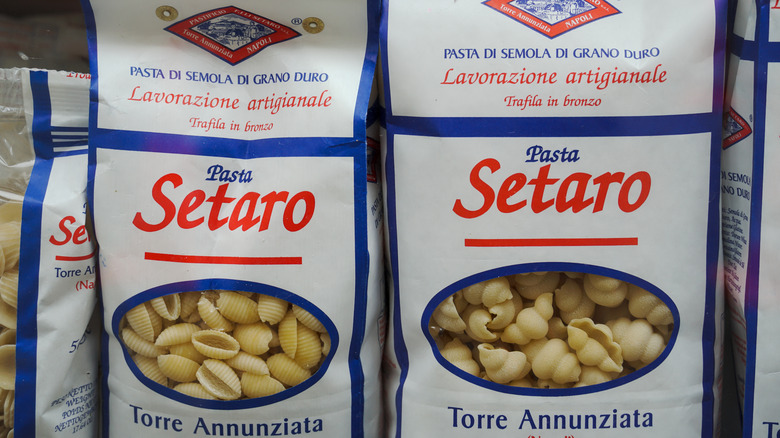 Shutterstock
Giada De Laurentiis told Bon Appetit that the pasta she swears by is Setaro. In April 2017, she told the publication that it is indeed "one of the best dried pastas on the market."  What makes this pasta so perfect? The cooking maven shared that Setaro "has the perfect chewiness and, when cooked al dente, tastes just like fresh pasta."  And according to La Cucina Italiana, De Laurentiis has said Setaro pasta will really up your baked ziti game. 
On her Giadzy website, De Laurentiis explains that Setaro pasta has been a part of the Naples landscape for a long time. It also costs a whopping $18 for a 2.2-lb. package of Cappelletti. As we said, kind of pricey. But, per NJ.com, which ranked Setaro as the best dried pasta, it's worth it, especially when you consider people in the United States eat about 20 pounds of pasta every year. So it makes a lot of sense that you would want to eat the best. And the texture of this pasta will keep you wanting more. Salumeria Italiana shares that it is the rough cut of this pasta that makes it truly special and allows your marina sauce and pestos to "cling to the pasta." So, the next time you want to cook like Giada De Laurentiis, pick up some Setaro pasta!