This Is How Cat Cora Really Feels About Cooking With Cannabis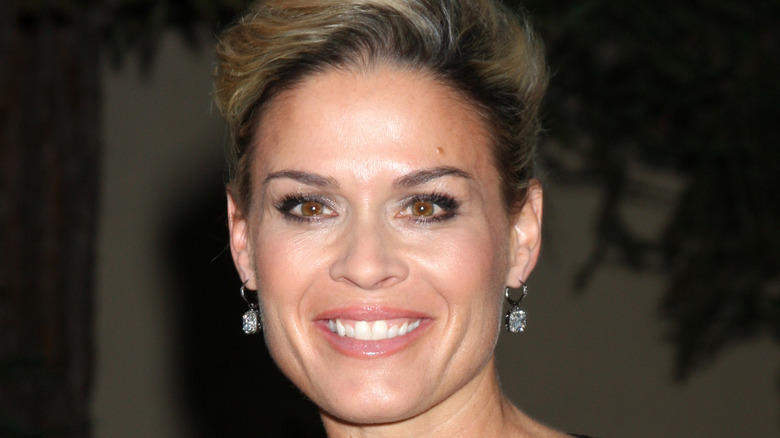 Shutterstock
April 20, also known as "420 Day," could be highly auspicious for cannabis aficionados this year because it's the day Food Network chose to premiere its new cannabis-cooking-focused competition, "Chopped 420", on discovery+. Hosted by comedian Ron Funches, "Chopped 420" will follow the same general format as other iterations of "Chopped," except these talented chefs will have access to cannabis-infused ingredients they'll be free to use in creating "high-minded" and "highly-sophisticated" culinary masterpieces. In other words, viewers should not expect to see "baked" bakers stirring hash into brownies, but rather trained chefs engaged in competitive cooking with the leeway to incorporate cannabis in for the sake of both flavor and attitude adjustment. However, if the trailer is any indication, "Chopped 420" appears to place a "high priority" on fun and levity (via Comic Book). 
Although marijuana is not uniformly legal in the U.S., the fact that "Chopped 420" is happening is "one of the surest signs yet of the mainstreaming of cannabis in American culture," according to Green Entrepreneur. The new five-episode spin-off is the "first time in 'Chopped' history" that chefs will "utilize cannabis to enhance their dishes," according to Food Network president Courtney White (via Deadline). Nevertheless, it's not entirely clear, at least as of this writing, how most of Food Network's celebrity chefs feel about this development. One exception may be Cat Cora, who has been and remains clear on how she feels about cooking with cannabis.
Cat Cora is an advocate of cooking with cannabis under certain circumstances
Cat Cora, the first non-male ever to win "Iron Chef", has long advocated the legalization of marijuana and has publicly experimented with cannabis cooking since 2017 (via The Spoon). But don't count her among marijuana's recreational fans. At 2019's CannaCon, Cora told an audience that what inspired her to support marijuana legalization and challenge the stigma attached to it was witnessing how cancer affected her parents. And in an interview with the Covey Club that appears to have taken place prior to 2019, Cora categorized her style of cooking with cannabis as "purely medical," which means utilizing carefully calibrated dosages intended to "help people with specific illnesses." 
It's also worth noting that at 2019's CannaCon, Cora's cooking-with-cannabis demo featured crab-cakes and mocktails infused only with CBD, an extract of cannabis that does not possess hallucinatory properties. It isn't clear whether Cora has since begun to incorporate THC (the cannabis extract that produces the "high" many marijuana users are familiar with, via Healthline) into her cannabis cooking. However, in an April 20 tweet, Cora may have subtly clarified that her interest in cannabis cooking is focused on the substance's "healing powers" and "ability to reduce anxiety and relieve pain." Without specifying whether she cooks with CBD versus THC, or how she feels about either, Cora concluded, "I hope that we continue to make progress so that this type of relief is available to those who need it."