The Big Change Food Network Fans Want To See Happen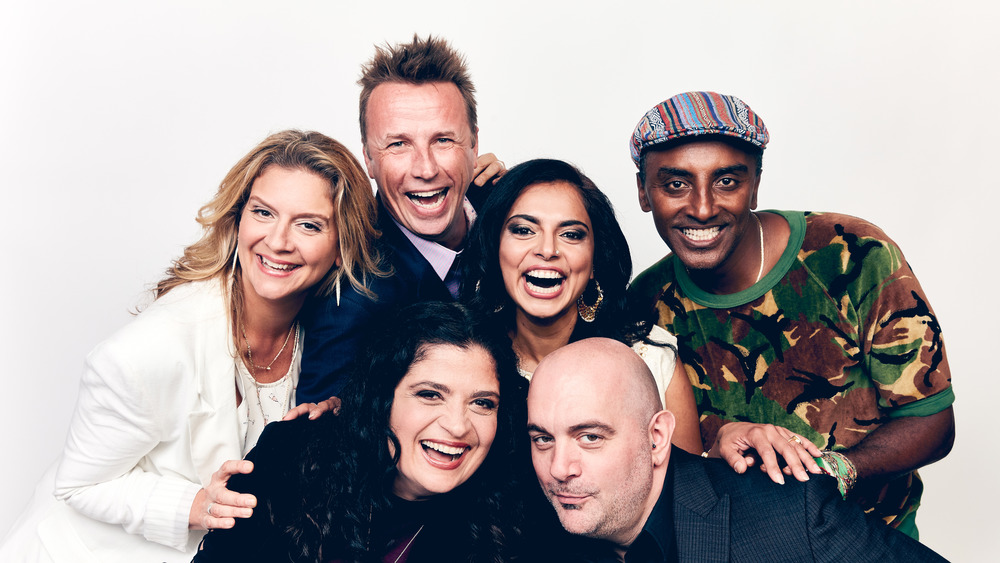 Robby Klein/Getty Images
It's safe to say that one of the most sought-after channels right now is the Food Network, a platform that offers culinary enthusiasts a variety of options such as cooking shows, food contests, recipes, and tips to improve your skills in the kitchen. As per the Food Network's website, the channel's mission is to help its viewers celebrate food in all its different forms. "The network strives to be viewers' best friend in food and is committed to leading by teaching, inspiring, empowering and entertaining through its talent and expertise," it writes.
Food Network has collaborated with numerous celebrity chefs over the years, many of whom have a cult following, such as Bobby Flay, Guy Fieri, Rachael Ray, and Ina Garten. It's an impressive list, really. That said, fans who have been hooked to the channel for a long time think that it's time for a change and the channel needs to step up its game in some respect. Here's what the Food Network has been lacking.
Viewers are craving more diversity from Food Network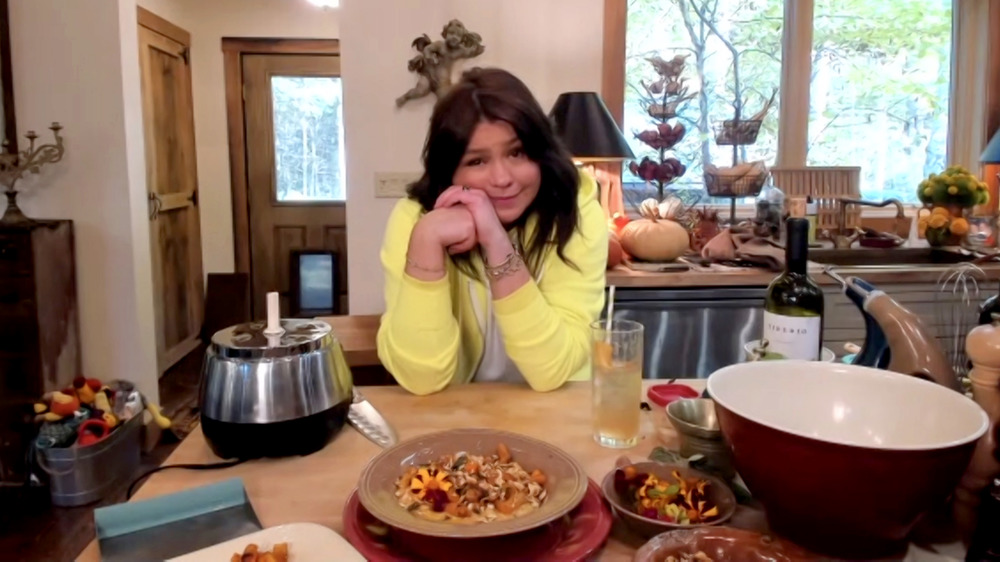 Getty Images/Getty Images
While the Food Network does a splendid job in terms of keeping its viewers entertained, many fans are a little upset about the lack of diversity on the channel, claiming it doesn't do a great job in terms of representing chefs from various backgrounds and it fails to give a variety of shows that are all different from one another. Redditors had a heated discussion recently about this topic, and many Food Network viewers chimed in with their views.
In essence, it seems like fans are finding things to be rather bland on the channel. Some Reddit users mentioned they couldn't understand why there were no vegetarian or vegan-centric shows and others said all the shows seem to be the same. 
One Reddit user explained on a thread that they couldn't help but notice that the channel has changed over the years, and not in a good way. They wrote, "My mom and I were just discussing this! We recently just moved back to the US and we were shocked at the change Food Network seems to have. Those shows and the competitions are fine but I miss the variety there used to be." 
They continued to lament over the absence of the older shows on the channel such as Barefoot Contessa and said that they'd be thrilled to watch reruns. Other commentators agreed with this sentiment and said that they're craving to see more diverse content on the channel. What's your take?