Food Network Fans Won't Want To Miss This Discovery+ Deal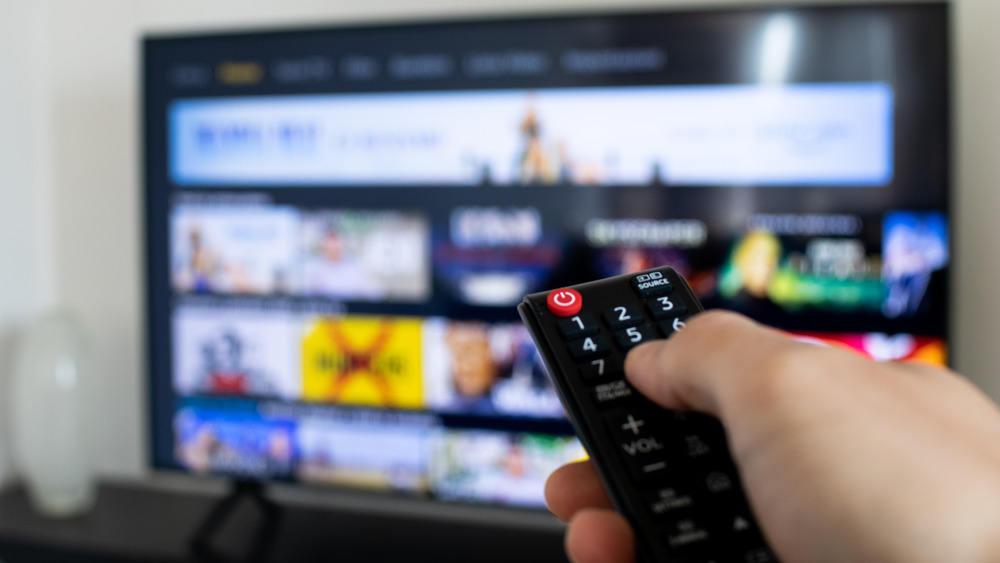 Shutterstock
The new streaming service discovery+ offers subscribers access to a plethora of their favorite television shows across Discovery's range of channels, including the Food Network, HGTV, Animal Planet, and more (via Business Insider). Additionally, subscribers can watch, beyond the thousands of episodes of established TV series, series that are exclusive to the streaming service — including shows hosted by some of your favorite Food Network personalities, like Bobby Flay, Giada De Laurentiis, and Joanna Gaines (via Discovery).
A subscription for discovery+ is relatively affordable at $5 per month for ad-supported streaming and $7 per month for ad-free streaming. However, you might already subscribe to several other streaming services and be hesitant to add yet another to your credit card bill. You'll be glad to know there's a current discovery+ deal you can take advantage of to save a few bucks.
According to The Streamable, all you have to do is purchase a six-month or 12-month gift subscription for the discovery+ ad-free plan, and you'll receive 30 percent off your total subscription cost, making the service $4.90 per month, rather than $7 per month.
How to take advantage of this discovery+ deal
If this deal is exactly what you needed to force your hand and take the plunge into a new discovery+ streaming subscription, you'll want to use a gifting link to take advantage of the deal. Don't be thrown off by all the "gifting" and "recipient" verbiage: you can just send this gift to yourself. Do keep in mind, though, that the offer is only available to new subscribers and you will not receive the seven-day free trial that you might with a full-cost subscription.
The Streamable does point out that discovery+ allows for five different user profiles and you can stream concurrently on four screens. You can access discovery + for prime binge-watching through Apple TV, Roku, Amazon Fire TV, Chromecast, iOS, Android, and more. However, parents should note that there is no parental controls option for the platform.
There's no published offer end date for this discovery+ deal, but you'd be smart to take advantage of it sooner rather than later, just in case.